The Tokyo Marui Hi-Capa series are probably some of the more popular and well-known 1911-style pistols in airsoft.
Broadly speaking, the guns come in two sizes from which they derive their names – the more common Tokyo Marui 5.1 (with a 5.1 inch slide) or the slightly more compact Tokyo Marui 4.3 (with a 4.3 inch slide). 
Both the 5.1 and 4.3 Hi-Capas are known for their excellent build quality (especially once their plastic slides are replaced), with decent out of the box internals that can deliver accurate and consistent fire even if they aren't the most powerful in terms of pure FPS.
More than that, the guns are capable of accepting a wide range of replacement parts and aftermarket accessories, making the guns endlessly upgradable and modifiable.
With both guns possessing a very positive reputation, and because they are so similar, deciding between the 5.1 and the 4.3 models can be something of a challenge for the aspiring Hi-Capa owner.
To help out, we decided to take a side-by-side comparison of these two airsoft pistols, detailing their similarities, their differences and their relative benefits to airsoft players.
Although this list is primarily intended to compare the popular Tokyo Marui Hi-Capas, it can be broadly applicable to those based on the TM Hi-Capa line, such as the WE.
Tokyo Marui 5.1 vs 4.3: Spec Comparison Breakdown
| | | |
| --- | --- | --- |
| | TM Hi Capa 4.3 | TM Hi Capa 5.1 |
| Airsoft type | Gas Blowback Pistol | Gas Blowback Pistol |
| FPS | ~270 @ 0.20g | ~270 @ 0.20g |
| Recommended Gas | 134a, green gas | 134a, green gas |
| Outer barrel | Non-threaded | Non-threaded |
| Hop up | Adjustable | Adjustable |
| Construction | Polymer slide, alloy frame | Polymer slide, alloy frame |
| Weight (empty) | 1.87 lbs (850 g) | 1.97 lbs (894 g) |
| Length | 7.8 in (199 mm) | 8.7 in (222 mm) |
| Action | Semi-Auto | Semi-auto |
| Construction | ABS, alloy | ABS, alloy |
| Sights | Adjustable rear sights | Adjustable rear sights |
| Picatinny rail positions | 6 o'clock | Optional 6 o'clock |
| Mag | 28+1 | 31 |
Size and Weight
The Tokyo Marui Hi-Capa 5.1 and 4.3 are broadly similar in terms of size and weight.
As might be expected from the name the 4.3, with its shorter slide, is a little shorter overall (7.8 in / 199mm) than the 5.1 (8.7 in / 222mm), by almost an inch.
The size difference, we should note, isn't huge.
In terms of practical game play, an inch here and there isn't really going to make much of a difference one way or another, even in a tight CQB environment.
Frankly speaking, if you're struggling to maneuver around with a 8.7 inch airsoft pistol, a 7.8 inch pistol probably isn't going to help you very much.
In terms of aesthetics, however, it can make all the difference.
Some airsoft players prefer their airsoft pistols to have a more compact design, and, while certainly no sub-compact, the 4.3's shorter overall length but full height does give it a little more of that appealingly concealable look.
On the other hand, those who prefer something a little bigger and more full in-hand might be more satisfied with the full size Hi-Capa 5.1 instead.
Looks
Both the Hi-Capa 5.1 and 4.3s are inspired by the 1911 (likely more specifically Para Ordnance Hi-Capas), and therefore both have strong similarities in terms of looks.
Both guns, for example, share a similar 1911-style, semi-auto design.
They also both sport a beavertail grip safeties, plastic diamond and stippled grips, rear serrations and skeletonized triggers and hammers.
They both even have some light diamond texturing on the outside of their trigger guards.
Beyond that, however, there are some differences in design. 
The Hi-Capa 4.3 can be said to have a more modern look to it, with more widely spaced and almost Glock-like front and rear serrations, a more flush outer barrel and a more angular, Novak-style rear sight. 
The 5.1, on the other hand can be said to be more like a traditional 1911 between the two.
It has tightly-packed, 1911-style rear slide serrations, lower-profile LPA-style rear sights, more prominent beavertail and a somewhat recessed slide that allows the outer barrel to project outwards a little more.
TM Hi-Capa 5.1 vs 4.3: Similarities in Build and Construction
Based on the same platform, it's hardly surprising that the TM Hi-Capa 5.1s and 4.3s are put together pretty similarly.
They are both made by Tokyo Marui and are subject to the company's rather impressive attention to detail and quality control.
In our experience, we found both guns to be solidly assembled, with little to no rattling, squeaking or bending in either the frame or slide and all the exterior features (safety, mag release and catch) installed firmly.
Due to Japanese law concerning airsoft guns, both the 5.1 and 4.3 feature an ABS plastic slide over an aluminum alloy frame.
This makes the frame on these guns their relative weak point.
While its lightweight nature gives the slide a very snappy blowback and rapid cycle rate, the use of plastic means that they really aren't designed to handle higher PSI gasses.
Both the TM Hi Capa 5.1 and 4.3s are designed to run on 134a gas and can be prone to damage if used with green gas for extended periods of time, meaning that the first upgrade users typically perform is to swap in a metal slide.
When it comes to the outer barrel, neither Hi-Capa comes threaded.
As a result, users will have to either find an adaptor or swap in a 14mm CCW outer barrel to attach their favorite silencers.
Finally, both the Tokyo Marui 5.1 and 4.3 come with adjustable rear sights that are quite visible and do a pretty good job keeping things accurate.
Neither gun comes with white markings on their sights, which does mean that their stock sights can be a little hard to see in low light or on low-contrast targets.
Differences in Build and Construction
Although they are quite similar, there are some subtle (and not so subtle differences) in the general build of a 5.1 and a 4.3.
For one thing, while both guns can have 20mm undermount rails, it is only on the Hi-Capa 4.3 that these come molded into the gun's frame.
The 5.1 offers its users a small, picatinny attachment that they can opt to install themselves by drilling a couple small holes in the underside of the frame.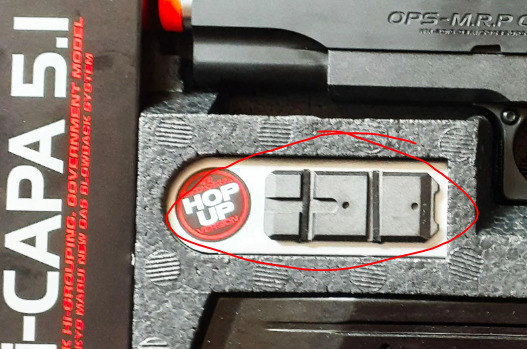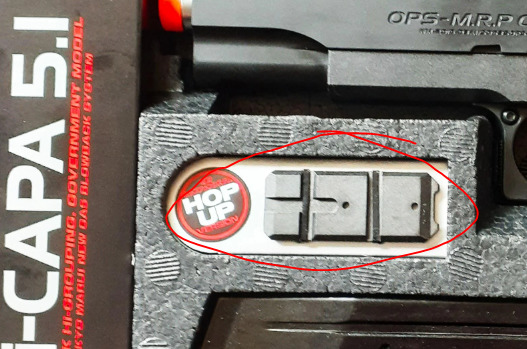 In other words, while it does help keep a more traditional 1911-style look, attaching your favorite flashlight or laser to the underside of a Hi-Capa 5.1 can take a little more work.
Similarly, as we mentioned, the guns use slightly different looking sights. Although both are adjustable, the 5.1s are a little more low profile and LPA-style while the 4.3 uses slightly more elevated and angular Novak-style sights.
Owing to their different slide lengths, the inner and outer barrels in both guns differ in length, with the 4.3 having a 3.74in / 95mm inner and a 4.3 in / 109mm outer, and the 5.1 having a 4.42 in / 112.5mm inner and 5.1 in / 129.5mm outer barrel.
Hi-Capa 5.1 vs 4.3s: Internals and performance
Inside, the Hi-Capa 5.1 and 4.3 are nearly identical.
While there are some differences due to their size when it comes to their spring guide and plug, both guns have a similar dial-style hop up located under the slide, a 6.08mm brass inner barrel (of differing lengths obviously) and metal spring guide. 
Both guns also have reinforcements located on the frame that make them accommodate heavier metal slides more easily.
This very similar internal build means that the gun's perform very similarly.
Neither gun is a monster when it comes to power.
With FPS more in the range of 270 they are, however, capable of sliding under any CQB FPS limits without issue and, being able to hit targets past 100 feet (30m), make suitable outdoor airsoft pistols, as well.
In terms of gas efficiency, they both will get a little over 3 mags or so per fill, which is pretty decent.
Handling and Comfort
Both the Hi-Capa 5.1 and 4.3 are pretty comfortable guns to use, being relatively lightweight for their size and having nicely textured grips.
One place they do differ is in their ambidexterity.
The Hi-Capa 5.1 is known for its twin safety selectors, which make it a little easier for left-handed users to use comfortably. 
The 4.3, on the other hand, only has a safety selector located on the left side, which makes it a little more oriented to right-handed users.
They also differ a little bit in how easy it is to rack the slide in different ways.
While racking in a traditional manner is easy with both guns (i.e. with a rear grip), by adding front serrations the 4.3 does make it a little easier to get a nice firm grip and rack off the front if that's your thing.
Aftermarket Parts Availability
Both theTokyo Marui 5.1 and 4.3 are extremely popular with airsofters and, as is common with Tokyo Marui products, have served as a template for a variety of "inspired" designs.
As a result, there are tons of aftermarket parts and compatible replacements available for both of these guns, with users basically being able to upgrade or customize just about any component on either one.
It is important to note, however, that the 5.1 is more popular than the 4.3 and has a great deal more variants built around it, so it can be a little easier to find parts designed specifically for it, particularly replacements for the 4.3's slide, which can be a little more difficult to find.
That said, because the 5.1 and 4.3 share so many similarities in terms of build, there is a great deal of parts compatibility between the two.
Users can (and have) swapped most parts between the two guns in the past, including uppers, slides, frames, barrels and more, essentially turning their 4.3s into 5.1s with enough work and vice versa.
Tokyo Marui Hi-Capa 5.1 vs 4.3: Price Comparison
Note: Prices are correct as of writing and are in USD.
Despite having some differences, the Tokyo Marui Hi-Capa 5.1 and 4.3 are essentially built on the same platform and cost about the same amount of money.
Depending on the retailer, both guns come in somewhere north of $150, placing them on the more premium side of the airsoft pistol market.
While not super-expensive, they are a little more expensive than some of the less expensive airsoft 1911s and M9s out there.
For more information
If you want to learn more about each of the Tokyo Marui Hi-Capas, you can read our reviews of these two guns below.
Check out our in-depth review of the Tokyo Marui Hi-Capa 5.1
Or
Check out our in-depth review of the Tokyo Marui Hi-Capa 4.3
Bottom Line
Both the Tokyo Marui Hi-Capa 5.1 and the 4.3 are high quality airsoft pistols and most airsoft players won't go wrong with either one.
That said, while they are built and perform similarly, they do have some differences that those looking to pick one up should look into in order to get the most enjoyment out of them.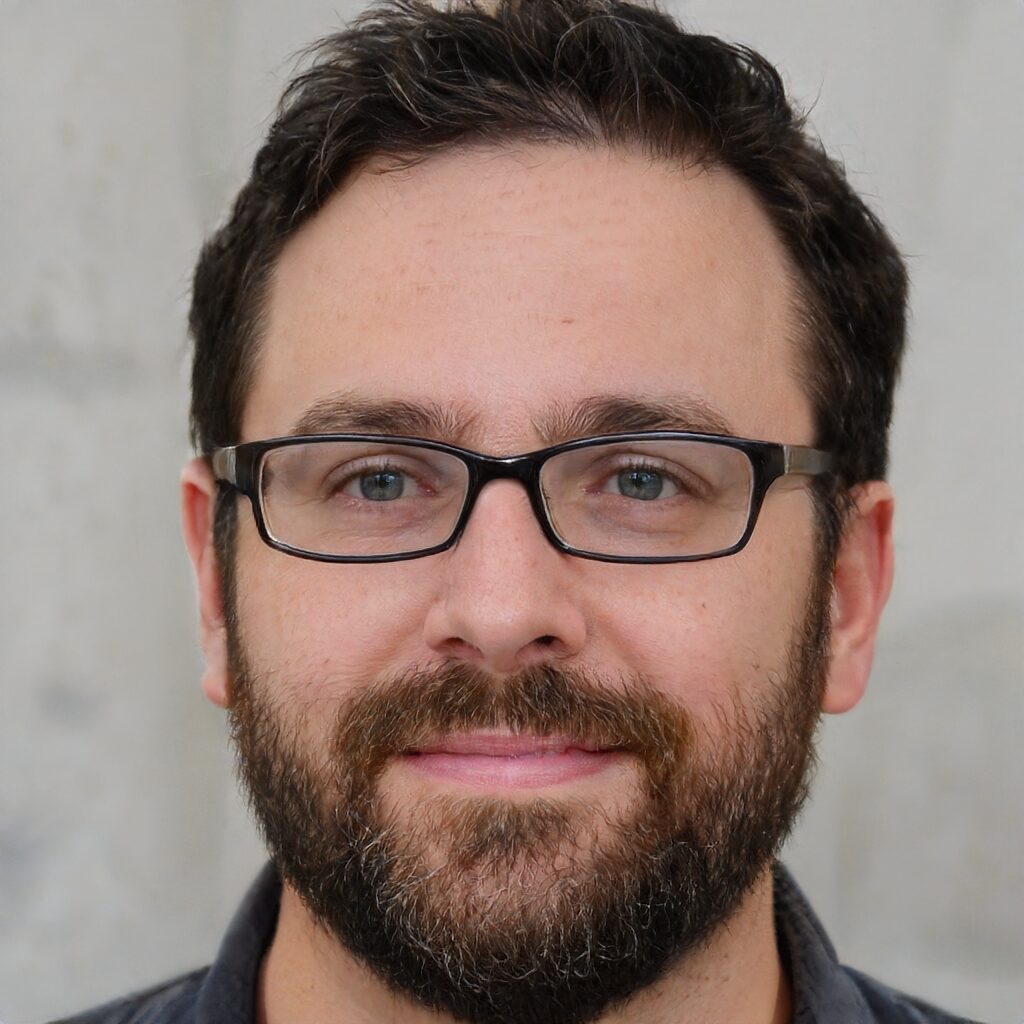 David Lewis – A longtime airsoft and airgun enthusiast and collector, our editor David's lifelong passion for tactical sports began in high school with some friends, a cheap knock-off airsoft M4, and an open field behind his parents' house.

When he's not plinking around, he enjoys sharing his knowledge of airsoft and helping those just starting out.