Airsoft machine guns and LMGs (light machine guns) are somewhat niche in the world of airsoft but have the potential to offer players a unique and exciting experience.
With a unique look and feel and capable of delivering a punishing volume of BBs, they are sought after by milsim enthusiasts, airsoft collectors, those interested in a support gunner role and those simply interested in terrorizing their opponents on the field.
Airsoft LMGs and machine guns can, however, suffer from certain performance issues and aren't particularly cheap to buy.
With so many different options on the market, it can be overwhelming to determine which airsoft machine guns and LMGs are truly worth your time and money.
To help out, we've put together a list of the coolest, most effective and most highly-regarded airsoft machine guns and LMGs currently around, taking into account factors such as build quality, reliability and performance.
In A Rush? Check out our Top Picks
What We Look For In A Good Airsoft LMG Or Machine Gun
Realism
There are lots of different types of airsoft machine guns out there, so it is kind of hard to nail down what generally constitutes an authentic looking LMG, general purpose machine gun or even heavy machine gun.
By and large, however, we are looking for models that are as close to a 1:1 replica of their real steel counterparts (whatever they may be) as possible, with a particular emphasis on a machine gun's most obvious qualities – their overall size and weight.
An airsoft LMG or general machine gun is not a running and gunning CQB weapon.
It should be longer, bulkier and generally far more intimidating than their assault rifle counterparts.
A 2 or 3 foot gun is not out of the question here.
In a similar vein, both light and general purpose machine guns are known for being quite heavy.
It's not uncommon for smaller squad weapons to tip the scales at a 10 lbs or more and for larger, platoon weapons to hit 25+ lbs fully loaded.
Should an airsoft machine gun weigh significantly less than its real steel version it runs the risk of feeling somewhat like an oversized toy rather than an authentic replica.
Beyond these factors, we also tend to look for the presence of various external accouterments that machine guns tend to have as a class of gun, such as:
Bipods
Barrel changing handles
Functional long distance iron sights
Flip up dust covers
The presence or absence of period specific attachment points (Picatinny rails on anything made past the 1980s, for example)
And so on
Build Quality
Airsoft machine guns, like their real steel counterparts, are designed as support weapons that should handle a higher volume of output and some rough handling.
They therefore need to be built out of some tough stuff – softer, lightweight ABS plastics really have no place here and we like to see our airsoft LMGs be made out of tough alloys, aluminum or, ideally, steel.
Fit and finish should, obviously, be up to snuff with key components (outer barrel attachment, handguards, grips, screws, shimming, air seals) installed properly and tightly.
After all, you are likely to put a lot of rounds through one of these in a game and you don't want anything critical suddenly shaking loose.
We are a little more lenient when it comes to rattle with these guns compared to an equivalent carbine or battle rifle as they aren't exactly meant to be stealthy and most users will probably attach massive, battle maraca-style hi caps and box units to them anyway.
Feed Reliability
Normally a part of performance or build quality, with airsoft LMGs this one gets a special mention.
Airsoft LMGs and general machine guns can be prone to feed issues due to their frequent use of box mags with weaker than required feeders and offset mechanisms that can result in jamming and multi-feed issues.
It almost goes without saying but we do look for guns that can lay down multiple, smooth streams of rounds out of the box during our testing since we feel it can be kind of nice to be able to make use of a $500+ airsoft gun.
Durable Internals
Generally speaking airsoft LMGs and general purpose machine guns will be expected to fire a good deal of rounds on automatic and so their internals need to be built to last.
Since there are no real gas machine guns out there, we're really talking about gearboxes.
Ideally we like to see guns with purpose built internals (M60 or M249 gearboxes, for example) that have been, at least in theory, designed with constant automatic use in mind.
Being this is the real world, we do accept modified traditional gearboxes (V2s/3s) so long as they have been designed for durability, i.e containing:
Steel gears
Metal toothed pistons
Reinforced metal gearboxes
Metal hop ups
Heavier duty wiring
Well-finished and smooth barrels
Room for some kind of MOSFET (if one isn't already present)
Regardless of whether a gearbox is purpose built or modified, we also like to see decent parts compatibility with as few proprietary parts as possible.
This is because airsoft machine guns are niche items that tend to go in and out of production regularly and tend not to have as much aftermarket support out there for them as a typical airsoft M4.
Performance
As we discussed in our more specific M249 article, more than anything else with airsoft machine guns what we're going for here is volume of fire.
These things can and should be able to be set to automatic and lay down thousands of BBs in a game when called upon.
We also like it when they do so with some alacrity.
With squad automatic weapons we like to see an ROF on the high side of an airsoft assault rifle, around 14-16 RPS, while with heavier, more specialized guns we like to see them blow past 16 or 17 RPS on regular 9.6V batteries.
Distance and range is also a factor we consider with these guns.
Most airsoft fields, when they do allow full auto LMGs and general purposes, generally tend to apply some pretty strict minimum engagement distances and it's not unusual for an airsoft machine gunner to need to hang back a considerable distance from the action.
An airsoft machine gun will therefore likely need to be kept back from the action somewhat and will actually need to reach a target somewhat reliably from afar, so its ultimate range needs to be greater than a typical airsoft rifle.
By and large, we tend to like guns that can hit targets 180 feet (54 m) at least somewhat consistently without much of an issue.
Our Picks
Best Airsoft M249 – A&K M249 Middleweight
| | |
| --- | --- |
| Realism | ⭐⭐⭐⭐ |
| Build Quality | ⭐⭐⭐⭐⭐ |
| Durable Internals | ⭐⭐⭐⭐⭐ |
| Feed reliability | ⭐⭐⭐⭐ |
| Performance | ⭐⭐⭐⭐⭐ |
| | |
| --- | --- |
| Pros | Cons |
| At 10 lbs one of the easiest on the list to carry – i.e. middleweight SAW | Some components made of reinforced polymer, not metal |
| Fully licensed with trades | |
| Top rails, threads let you add accessories | |
| Well built, CA-style M249 gearbox | |
| Compatible with most V2 parts | |
| Well balanced power, range and accuracy | |
| Easily tweaked to impressive ROF | |
| Not all that expensive | |
| Quick change spring system | |
Surprisingly, despite its prominence in pop culture, there aren't too many M249 models out there to choose from in airsoft.
Yet, A&K has done its part by releasing a fairly comprehensive line of well-made lightweight, middleweight and heavyweight SAW replicas, all of which match their real steel counterparts quite well in terms of dimensions and looks, even having authentic trademarks and logos etched across their sides.
The best of these, as we've noted in our more dedicated article, is their M249 MK2 Middleweight.
To be sure the gun doesn't weigh exactly the same as a real steel M249, largely due to its use of polymer parts in its exterior (such as the receiver, dust cover and handle) rather than alloy or steel.
While it's perhaps not exactly true to life when it comes to heft, at just over 10 pounds it is a lot easier to haul around an airsoft field for extended periods of time (about half of the weight of some of the other guns on this list), and its nylon reinforced polymer materials are, like other higher end airsoft guns, durable enough to withstand day to day handling.
The Para and MK46 variants also include a good array of modern mounting options for accessories, such as a full length top rails and 14mm CCW threaded outer barrels, so users can add their choice of optics, lasers and tracer units (or suppressors if the tacticool mood really strikes you).
Internally, the A&K M249 Middleweights all contain a gearbox inspired by the legendary Classic Army M249 that is specifically designed to handle the increased volume of fire this gun can put out.

Inside the reinforced shell you'll find steel gears, 8mm steel bearings, a metal spring guide, steel toothed piston, aluminum cylinder, a quick change spring system and enough room in its long frame to add a wide variety of MOSFETs.
Many of the components in the gearbox are V2 compatible, as well, so there is ample room for upgrades later on, which we like.
In terms of performance, the gun isn't the most powerful on this list but is well balanced.
We saw it chrono at around 380 FPS on a 9.6V, so it shouldn't fall afoul of any field limits that might be in play, and is capable of running through its sizable 2000+ round mag at a fairly impressive 17-18 RPS.
A popular choice among SAW users, there's no shortage of documentation on how to get this gun pumping out some impressive BB spam, with user builds reporting getting it up to 25-30 RPS with only very minor and cheap mods.
The gun comes with a sizeable sound-activated 2400 round box mag, whose feed is ok (although some users report needing to tweak it a bit after a while), but the gun is broadly compatible with a wide variety of airsoft AR-style STANAGs (including drums) so it's not that hard to find something a little better or more suited to taste.
Pricewise, the A&K M249 Middleweight is on the more affordable side of airsoft LMGs and machine guns, typically coming it around $400-450.
At this price point, and combined with its good all around performance and user-friendly handling, if you're in the market for a M249 this gun should be at the top of your list.
Or
Best Airsoft M240 – Lancer Tactical M240 Bravo
| | |
| --- | --- |
| Realism | ⭐⭐⭐⭐⭐ |
| Build Quality | ⭐⭐⭐⭐ |
| Durable Internals | ⭐⭐⭐⭐ |
| Feed reliability | ⭐⭐⭐⭐ |
| Performance | ⭐⭐⭐⭐ |
| | |
| --- | --- |
| Pros | Cons |
| Durably built M240 replica | Box mag has more limited battery space |
| A good mix of high quality alloys and reinforced polymer | Can be a little awkward to fire while standing for some users |
| Can take on a good number of accessories | |
| Solid, reinforced gearbox that's easily upgraded | |
| Mag feeds well, is pretty reliable | |
| Massive box mag with 4000 BB capacity | |
| Quick change spring | |
| Excellent overall performance | |
If classic machine guns aren't your thing and you're looking for an airsoft replica that seems ripped straight off a more modern battlefield, then Lancer Tactical's M240B might just be the right gun for you.
The Lancer Tactical M240B is based on the US Military's FN MAG and, at an impressive 49 inches long and 18 pounds (8.16 KG) it is pretty much a 1:1 replica in terms of dimensions.
Also like its real steel counterpart, it is made of a mixture of metal and polymer.
It's receiver, sights and bipod are made of aluminum alloy, while its outer barrel is made out of CNC'd aluminum and comes with a functioning quick change handle that is realistic and fun to use, albeit a little less useful than the one included on an actual FN MAG as airsoft gun outer barrels don't tend to heat up.
Its stock, handguard and grip, on the other hand, are made of durable nylon-reinforced polymer, much like a real steel M240.
As a result, even if it's not quite the steel construction found on other models, the Lancer Tactical M240 is built pretty tough and should stand up to most of what you can throw at it.
In addition, because it is based on a more modern machine gun, there is quite a bit of room for accessories on this gun.
There are, for example, RIS and top rails, as well as a 14mm CCW threaded outer barrel, so adding lights, optics, lasers, tracers and/or suppressors to this beast of a gun is a pretty straightforward affair.
Internally, the Lancer Tactical contains a specialized M240 gearbox.
It contains a reinforced shell, steel gears, 8mm bearings, a spring guide with steel ball bearings and a somewhat handy quick change spring system.
Aside from a semi-proprietary polymer piston, the gearbox's internals are mostly V2 compatible, so upgrading the gun is a lot simpler than it might first appear.
Not that you need to do a ton of upgrading with this gun.
Out of the box, it chronos around 400 FPS and reaches an ROF of about 18 RPS on a 9.6V, which is pretty much right in the money.
In terms of range, the gun is decent enough and can hit targets pretty reliably at 180-190 feet or so – it's not the furthest shooting machine gun on the list but it should do the trick quite nicely.
The gun comes with its own box mag, which is essentially a nylon bag-covered plastic box that can hold an impressive 4000 BBs.
The use of plastic is a step up from previous models, which used a cardboard internal casing that some users found a little deterring.
The box mag is actually quite reliable for an airsoft machine gun, using a CNC aluminum feeding mechanism that actually works quite well and for the most part seemed to avoid the jamming and misfeeds common to these kinds of airsoft guns.
It is important to note, however, that the box mag and its components will add quite a bit of weight to this already beefy gun.
Fully loaded, the Lancer Tactical M240 and its magazine will tip the scales at around 25-26 lbs…and that's before it's outfitted with any accessories.
In terms of price, the Lancer Tactical M240 Bravo comes in at around $600 or so, which is about middle of the range.
That said, for the price you do get an accurately designed, durably built and very modern airsoft machine gun that can and will reliably spit out thousands of BBs at your opponents.
And look good doing it.
Or
Best Airsoft M60 – A&K M60

| | |
| --- | --- |
| Realism | ⭐⭐⭐⭐⭐ |
| Build Quality | ⭐⭐⭐⭐ |
| Durable Internals | ⭐⭐⭐⭐⭐ |
| Feed reliability | ⭐⭐⭐⭐ |
| Performance | ⭐⭐⭐⭐⭐ |
| | |
| --- | --- |
| Pros | Cons |
| Accurate M60 replica | Gearbox has a few proprietary components |
| Highly durable, full metal construction | Can burn through batteries and BBs a little quickly if you're not careful |
| Threaded outer barrel | |
| Solid, reinforced gearbox that's easily upgraded | |
| High ROF, FPS and range | |
| Reliable feeding box mag with 3500 rounds | |
| Quick change spring | |
| Comes with MOSFET | |
Few airsoft machine guns are more iconic or desirable than the M60 machine gun, affectionately referred to by troops as "The Pig."
If an airsoft replica of these Vietnam-era classics is more to your taste, then we feel you should definitely take a look at the A&K M60 as it is not only one of the best examples of an airsoft M60 we've seen, but is actually one of the best airsoft machine guns out there period.
The A&K M60 is a full metal 1:1 build of its historic military counterpart and is very tough.
It sports a metal receiver, bipod, outer barrel, barrel changing handle and sights and uses solid, reinforced polymer for its grips, buttstock and handguard.
As a result, you should be able to lug this airsoft M60 across whatever field will have it without an issue.
And lug it you will as, at over 15 lbs empty and over 20 lbs with a box full of BBs, it is a hefty and chunky metal weapon – perfectly living up to its moniker.
Build quality is pretty decent, as well, with the barrel and stock attached securely to the receiver, there's not much play when this gun is handled.
The only real issues that most users have with the gun is its carrying handle, which can be a little floppier than expected, and the fact that some minor screws can work their way loose and may need to be retightened after a few thousand rounds.
There isn't much in the way of accessory mounting points on this gun, as might be expected from a replica of a gun that predates picatinnies by a good couple decades, but it does come with a 14mm CCW threaded outer barrel, so you can attach some cool custom flash hiders or a tracer unit (or a silencer if you really must).
Rather than reusing its M249 gearbox, A&K has fitted the gun with its own heavy duty M60 version designed to take the punishment it can dish out.
The gearbox is metal and comes with full 18:1 steel gears, steel 8mm bearings, steel spring guide, a piston with a ported head, full steel rack and 2nd tooth delete for improved angle of engagement and a quick change spring system.
Interestingly, the A&K M60 (unlike many other airsoft machine guns on this list) comes with a MOSFET pre-installed.
Although nothing particularly special as far as modern MOSFETs and ETUs go, it does protect the gun's trigger contacts pretty well and, combined with the gun's durable internals, should allow it to run higher voltage LiPos without much trouble.
The A&K M60 chronos in at a solid 415-420 or so FPS and, with a good battery, manages an impressive 19-22 RPS, so it is an all around strong performer that can capably back up its intimidating looks.
It is also quite capable of hitting targets at range and we saw it hit targets well past 200 feet and into the 220 range with little issue.
In terms of magazines, the gun comes with a 3500 round box mag.
Although not the largest capacity on this list, it is capable of making opponents think twice,
Essentially a nylon pouch surrounding a plastic hi-cap box, the gun feeds well enough and can contain a good variety of batteries, but does tend to eat through them pretty quickly when letting off extended rips on full auto.
Pricewise, we feel the A&K M60 is actually a pretty good deal.
Often sold for under $500, it is significantly less expensive than other airsoft machine gun options out there and offers a lot in the way of reliability, performance and build quality…not to mention its accurately-designed old-school looks.
Or
Best Airsoft RPK – LCT RPK Wood Variant

| | |
| --- | --- |
| Realism | ⭐⭐⭐⭐⭐ |
| Build Quality | ⭐⭐⭐⭐⭐ |
| Durable Internals | ⭐⭐⭐⭐⭐ |
| Feed reliability | ⭐⭐⭐⭐ |
| Performance | ⭐⭐⭐⭐ |
| | |
| --- | --- |
| Pros | Cons |
| Beautiful to look at and hold | Not the fastest ROF out there for an LMG |
| Not too heavy | Comes with a comparably small mag |
| AK-style rails, threading | |
| Solid, reinforced V3 gearbox | |
| Easily upgraded | |
| Rear-wired on wood model, lots of battery space | |
| Good range and accuracy | |
| Not all that expensive | |
| Lots of steel in construction, quite durable | |
LCT has a reputation for making some of the best AK replicas out there and their RPK (the Soviet LMG of choice for decades) is no exception.
Like a real steel RPK, the gun is essentially a modified AK74M and does match RPK specs very closely in terms of its length (42 inches / 1060mm)and weight (a shade under 10 lbs or 4.3 kg).
LCT produces the RPK in a number of different flavors, from more compact side folding versions to those with collapsible crane stocks, but we feel that with this gun there's no school like the old school and recommend getting the version with real wood furniture.
On this model, with a 24 inch (rather than 17 inch) steel outer barrel, a stamped steel receiver, and steel bipod, the only real plastic on this gun is a faux bakelite grip, so it is very durable and feels exceptionally solid when handled.
Beyond maintaining an authentic AK look, there's another benefit to picking the wood furnished LCT RPK – it's rear wired.
Unlike nearly every other airsoft AK, which tend to squeeze their batteries under the AK's sizeable dust cover, the fixed wooden stock has been drilled out, made fairly cavernous and fitted with Tamiya wiring so that you can slide your choice of battery in or out more easily.
When it comes to accessories, with an AK side rail (for Kalashnikov-compatible optics) and 28mm CCW threaded outer barrel the LCT RPK is ready to accept its fair share of Eastern Bloc attachments.
As it is based on an AK74, inside users will find a pretty standard V3-style LCT gearbox that, true to form, is pretty much a tank.
The metal frame contains steel A&K gears, a piston with full rack of metal teeth, sealed nozzle, ported piston head, reinforced ball bearing spring guide and generally should be able to stand up to repeated long bursts of full auto, especially if you decide to install a MOSFET to protect its trigger contacts.
The gun, of course, comes complete with an AK-style slider hop up unit that, although not unique to this model, has pretty good grip and should be good for BBs well into the 0.30s in our opinion.
The only real issue with the LCT RPK in terms of internals is its use of a standard AK short type motor, which can be a little weak for what the gun is designed to do and so will probably be the first thing users will replace.
In terms of performance, fitted with pretty standard 9.6v batteries the gun chronos in at around 380 FPS, so it should be good for most fields, especially as it offers semi-auto fire as well as full auto.
In terms of ROF, the gun isn't the fastest we've ever seen, delivering around 15-16 RPS, which is ok but nothing really to write home about, but will hit targets to well over 180 feet pretty accurately and consistently, which is nice.
Although it is an LMG, the RPK often comes with a fairly standard 130 rd. AK-style steel midcap.
Built like a standard AK and using relatively standard mags, the gun feeds quite nicely and is quite consistent and reliable, even if the included mag is quite small for this gun in our opinion.
The LCT RPK is, however, compatible with the plethora of other AK mags out there, including CYMA drums, so you do have some options to play around with.
Like its Western counterpart, the M249/minimi, the LCT RPK usually comes in at between $400-500, which when you consider the balanced performance, build quality, reliability and usability of the gun, isn't bad at all.
Or
Best Airsoft PKM – A&K PKM

| | |
| --- | --- |
| Realism | ⭐⭐⭐⭐⭐ |
| Build Quality | ⭐⭐⭐⭐⭐ |
| Durable Internals | ⭐⭐⭐⭐⭐ |
| Feed reliability | ⭐⭐⭐⭐ |
| Performance | ⭐⭐⭐⭐ |
| | |
| --- | --- |
| Pros | Cons |
| Really well made externals | Box mag has more limited battery space |
| Highly durable, with lots of steel and real wood furniture | Can be a little awkward to fire while standing for some users |
| Lighter than many other airsoft machine guns | |
| Solid, reinforced M249 gearbox | |
| Easily upgraded | |
| Massive box mag with 5000 BB capacity | |
| Direct feed system is a bit more reliable | |
| Excellent overall performance | |
If you like where LCT was going with its RPK but want something a little heavier duty (and don't mind the extra size and weight), then the A&K PKM is probably what you're looking for.
Introduced in 1969, the PKM was something of a Soviet answer to the M60 and the A&K PKM is a 1:1 airsoft replica of this Cold War general purpose machine gun and is probably the most intimidating airsoft AK out there.
At 15.9 lbs (7.2KG) and 46.5 inches long (1180mm) it is a big boy in every sense of the word.
While significantly lighter than a comparable M60 or FN MAG, once loaded up with its 5.5 lb (!) box mag it will tip the scales at over 20 lbs.
As befitting its real steel namesake, the A&K PKM is made of pretty sturdy materials.
With a steel receiver, steel barrel, steel bipod and heavy wood stock and grip, it is quite beastly and is unlikely to suffer that much damage on the field from day to day use.
Being based on a gun from the 1960s there's not a huge amount of external customization you can do with this gun.
There aren't any rails for example, so you will be forced to make use of the fully-adjustable AK-style iron sights for any long distance shots.
Inside, the A&K PKM is well built with A&K's CA-style SAW gearbox.
Inside the reinforced casing, much like the M249, you'll find steel gears, 8mm steel bearings, a metal spring guide, metal toothed piston and even a quick change spring system, should you feel the need to up or down power the gun.
The wiring is a little thinner than we might have expected for a full airsoft machine gun but is serviceable and overall the internals are quite durable, especially if you decide to fit a MOSFET to them.
And you will need this durability as the gun's box mag holds an absolutely monstrous 5000+ BBs.
The box mag is designed to work with the gun and stores its battery as well and, as we've mentioned, weighs about as much as a small M4 carbine once filled up so your back will have its work cut out for it even if the gun itself is a little lighter than most.
Interestingly, the box is a direct feed system, so unlike other airsoft machine guns there is no feed hose or mechanism to worry about, and it is electrically powered, which makes it a bit more reliable than standard hi-caps.
That said, it does have somewhat limited space for a battery and, with its metal lid, you do have to be a bit more careful not to accidentally crush or sever a wire when slamming it closed.
Being located under the gun, the box mag can also make handling the gun a bit tougher for those with short arms to fire from a standing position.
Performance-wise, the A&K PKM handles itself pretty well.
Out of the box with a 9.6v we saw it get about 410-415 FPS using 0.20g BBs and it had a more than decent rate of fire, at around 18-19 RPS.
In terms of range, we saw the gun hit targets well past 200 feet (50m) and could walk it a fair distance beyond that, making it highly useful as a long range support gun.
In terms of price, the A&K PKM comes in at a hair under $600, so it's not cheap.
However, being largely made of steel and wood, having excellent performance on the field and with reliable, upgradable internals it is good value for an airsoft machine gun.
At the end of the day, it should provide you with the volume you need and the old-school charm you desire.
Or
Best Airsoft L86 – ICS L86A2

| | |
| --- | --- |
| Realism | ⭐⭐⭐⭐⭐ |
| Build Quality | ⭐⭐⭐⭐⭐ |
| Durable Internals | ⭐⭐⭐⭐ |
| Feed reliability | ⭐⭐⭐⭐⭐ |
| Performance | ⭐⭐⭐⭐ |
| | |
| --- | --- |
| Pros | Cons |
| Highly accurate L86 with cool markings | Gearbox is proprietary |
| Well put together, full metal build | Not the fastest LMG on our list |
| Durable and reliable gearbox with reinforced parts | |
| Adjustable spring can be easily be adjusted to up or downtune gun according to needs | |
| Cool bullpup design | |
| Can accept a wide range of mags | |
| Easy to carry | |
If you're looking for a squad support weapon but want something that can help you stand out a bit more (at least if you live on this side of the pond), the ICS L86A2 might just be what you need.
Based on the support weapon of choice for the British Armed Forces, the ICS L86 is an accurately designed and capable airsoft replica with a few innovative features squeezed into its frame.
Essentially a longer-barrel and modified L85, the gun is full metal and quite sturdy.
It sports a stamped steel receiver, steel bipod, aluminum carry handle and reinforced polymer buttstock, handguard and grips, so it should stand up to everyday use quite well.
It also comes with a variety of British military marks, which are pretty cool.
Like its smaller L85 sibling, the ICS L86A2 is a bullpup design, so it sacrifices a little bit of trigger crispness (due to the extended mechanism) in favor of more favorable balance and a more compact design.
At under 10 lbs it is around as heavy as a full metal AK and only just a bit longer than a L85 airsoft assault rifle, so it is very easy to handle compared to most other LMGs on our list and, with its bullpup design, a lot easier to maneuver around with and hold for extended periods.
Build quality is, as is typical of ICS, quite good and the barrel, receiver and furniture all fit together snugly and, when we handled it, showed no signs of looseness or rattling.
The bipod even folded and locked into place without coming loose, wonder of wonders.
The gun comes with a detachable carry handle, upon which a separate RIS rail can be fitted, although this is usually sold separately.
The gun does come with a 14mm CCW threaded outer barrel, however, so it can take most tracers and suppressors easily.
Inside the ICS L86 is where things get a little more interesting.
The gun comes with a horizontal gearbox that is proprietary although somewhat similar to M249s or even a P90, so it shouldn't be too unfamiliar to those who know their way around LMGs even if upgrades will be a bit more of a hassle.
It is quite well built, however, with heavy duty steel gears, 7mm bushings, a steel spring guide with ball bearings, a metal toothed piston and a 18 TPA short type ICS turbo 3000 motor.
Where the ICS L86 really stands out is with its spring guide.
It is actually adjustable, with a locking pin that compresses or releases its M110 spring with a turn (though you do have to open the gun to do so).
As a result, the gun can be set to high power and get around 420 FPS or be turned down to a more indoor-friendly 380 FPS once warmed up, which makes it a very flexible airsoft gun.
It's also quite good at range for a SAW, being able to hit targets at around 180 feet pretty easily and consistently.
In terms of its rate of fire, the gun is based on the L85 and gets around 16 RPS, which isn't the highest we've ever seen but isn't bad either, although if you throw in a LiPo it should easily reach a more impressive 19-20.
A squad support weapon, the gun comes with a comparatively small 450 round hi cap, from which its gearbox feeds quite reliably.
It is, however, compatible with just about any other STANAG/AR-style magazines, so it can be fitted with more expansive drums in order to provide more volume of fire when called upon.
In terms of price, it is a bit on the pricey side for an airsoft squad support weapon, often coming in at around $550-600.
That said, the ICS L86 A2 is extremely well built, reliable, very capable and very versatile and, overall, the gun is as certain to raise a few eyebrows as it is to scatter opponents.
Or
Advantages of Airsoft LMGs In Game
They let you take on a unique role
Owning an airsoft light, medium or heavy machine gun allows you to more effectively (and convincingly) take on the role of support gunner in a team game.
Airsoft LMGs and other associated machine guns can deliver more firepower, further and for longer in support of their squad or platoon mates without self-destructing or burning out their internals compared to a select fire carbine or rifle.
Their inclusion in a game also more closely follows post-WW2 infantry doctrine, a touch of realism that can be important to milsim enthusiasts and more dedicated airsoft teams.
Different makes and models to choose from
Machine guns in their various forms have been around for quite some time and have been a critical component of most militaries.
There has been a lot of development of different models throughout the decades and most tend to have at least some kind of history and charm to them that make them desirable to collectors.
Many of these models have been replicated by airsoft manufacturers over the years and so there can be a fair amount of variety in terms of looks and style for potential buyers choose from, which is good news for reenactors, milsimmers, and those simply looking for some badass extra firepower.
They're intimidating
Let's be honest – very few of us relish the idea of coming face to face with two-to-three feet of metal that's attached to a giant box filled with 3000+ plastic balls and is fully capable of unloading a significant portion of that into our chest in about the time it took to read this sentence.
If you're the guy bringing an airsoft machine gun to a field, chances are you'll be enjoying the look of fear on your opponent's faces for some time to come.
You can actually own one
Wherever you live and no matter how much you like guns and/or military history, due to various (and strictly enforced) laws your chances of actually owning an M60, M240 or PKM is about slim to none.
You can, however, pick up, display and use an accurately designed 1:1 airsoft replica with many functioning and moving parts…all without risking a nice long stay in prison.
They do have impressive range and performance
Good airsoft LMGs and general machine guns are built to deliver punishing fire and generally outperform (in specific criteria and in the short term at least) your average airsoft M4 or AK.
It's not that uncommon, for example, for a model to hit 400+ FPS, 18+ RPS and be able to hit targets past 200 feet (60m).
Disadvantages
They're expensive and rare
Airsoft machine guns aren't cheap.
Whether you're talking about an LMG, a medium/general purpose variant and especially a heavy machine gun, you can expect new models to cost well into the hundreds of dollars.
In addition, and perhaps as a result of this, they are something of a niche item.
There aren't that many around and those that are aren't often produced in huge numbers.
As a result, airsoft machine guns and their parts can be a little harder to source than most carbines, rifles or SMGs.
They're big, heavy and often awkward to carry
Compared to your usual assortment of M4s or even AKs, airsoft LMGs and general purpose machine guns (particularly vintage guns such as the M60 or the infamous MG 42) are big, heavy airsoft guns that really aren't for the faint-hearted.
Even before strapping on a box full of BBs it's not uncommon for these things to weigh 12-17 lbs, which can be quite a bit of weight to carry around for a couple hours at a time (especially if you bring any spare ammo).
Airsoft machine guns are also usually a lot longer and bulkier than other airsoft options (with the possible exception of an airsoft minigun), which means that they can be harder to maneuver around obstacles with.
They're prone to feed issues
Partly due to weak feeders and partly due to the internals of their hi caps and box mags, airsoft LMGs and other machine guns tend to be more prone to jamming and misfeeding than other airsoft guns.
Even good models can suffer from the occasional issue and may need some tweaking to maximize their reliability and long term performance.
They face restrictions on a field
Chances are if you've sunk several hundred dollars into an airsoft gun you probably would like to walk onto a local field and simply start blasting.
Unfortunately, as powerful, long range and fully automatic weapons, airsoft machine guns are usually subject to stricter rules, chronoing and minimum engagement distances than a typical carbine or even SMGs.
That is, if they're even allowed in at all – there is no shortage of CQB or indoor fields that ban their use altogether.
Bottom Line
Finding the best airsoft LMGs and machine guns can be a difficult task.
They can be finicky, expensive devices at the best of times and the high volume they put out will put a strain on any airsoft gun's internals.
That said, a well-constructed airsoft LMG or machine gun can be worth its weight in proverbial gold.
A model with good build quality, a realistic design and strong performance can greatly enhance your overall airsoft experience, allowing you to more effectively act as a support gunner and lay down the kind of truly devastating fire that will give your team the competitive edge they need to win.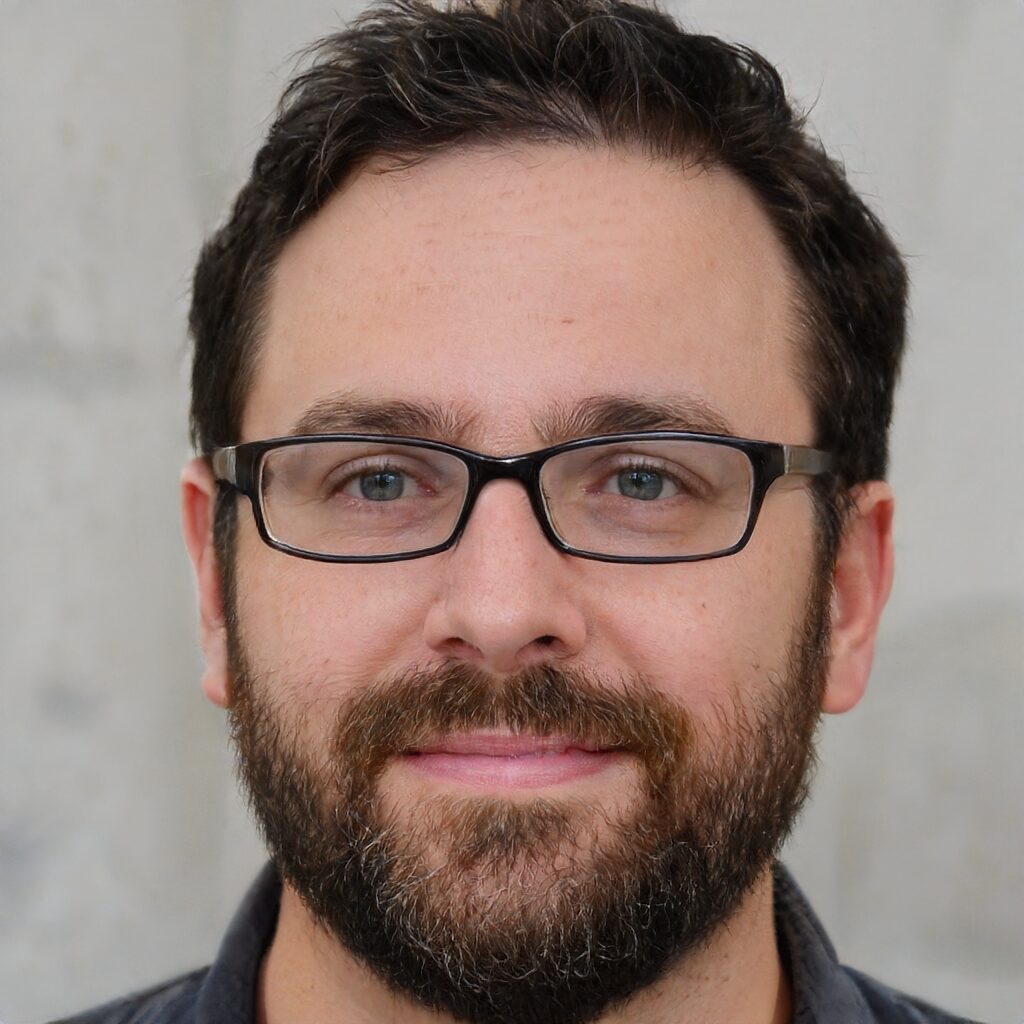 David Lewis – A longtime airsoft and airgun enthusiast and collector, our editor David's lifelong passion for tactical sports began in high school with some friends, a cheap knock-off airsoft M4, and an open field behind his parents' house.

When he's not plinking around, he enjoys sharing his knowledge of airsoft and helping those just starting out.