Venturing into the world of airsoft sniper rifles is often a challenging endeavor.
Although there are a lot of bolt action airsoft rifles out there sold with a scope attachment, it can be hard to find one capable of reliably being able to reach out and touch opponents past the 150 foot mark.
Even then, most will still require at least some tweaking and modding to really maximize their performance and allow their users to properly sow terror on the airsoft field.
If you are in the market for an airsoft sniper rifle, however, and you need a bit of help sorting the wheat from the proverbial plastic chaff, then read on as we've put together a short list of some of the best models we've found.
In A Rush? Check Out Our Top Picks
What We Look For In An Airsoft Sniper Rifle
Upgradability
Although often better made and put together than their regular-use counterparts, few (if any) airsoft sniper rifles come out of the box being able to reliably hit targets 350 feet away.
Getting into airsoft sniper rifles usually means accepting that you'll be spending some time modifying and customizing them for better performance, and so how well and easily a gun accepts upgrades is something we look at pretty closely.
Ideally, we like to see an airsoft sniper rifle be compatible with VSR-10 parts, as they are the most common on the market.
If not, the gun and its manufacturer should have a complement of readily available replacements and upgrades, particularly when it comes to the most commonly upgraded components such as:
Springs
Hop ups and buckings
Barrels, in terms of length and diameter
Trigger units
Sears and pistons
Cylinder
And so on
It, of course, goes without saying that we feel an airsoft sniper rifle should also have standard 20mm rails for easy scope attachment and a threaded outer barrel for suppressor use.
Weight
Airsoft sniper rifles aren't known for being particularly light.
They usually have functioning and durable bolt actions, being referred to as BASR or bolt-action sniper rifles for a reason, tend to be fairly sturdily built and have long, heavyset profiles.
Mimicking a heat-dispersing feature found on most real steel sniper rifles, most also come with thick, heavy outer barrels, which don't do a whole lot to make them lighter in hand.
While there can be a lot of variation between individual models, most airsoft sniper rifles tend to be a bit on the hefty side and can weigh up to 11 lbs (around 5 kg) or more.
And this is before outfitting them with scopes, bipods, custom stocks, upgraded barrels and more.
While it's true that a sniper tends to be more static in an airsoft game than other roles, you do actually have to get to your nest (and will likely have to reposition on occasion), which means having to carry them around along with a secondary (and ammo for that, too).
Consequently, we prefer that our base airsoft sniper rifles fall somewhere around 3-3.5 kg, i.e. anywhere from the weight of a full metal airsoft AR to that of a Garand replica, a range we feel is reasonable enough.
Durability and Build Quality
A good airsoft sniper rifle will likely be put through its paces.
While it won't necessarily be banged around during dynamic entries or when pieing corners or maneuvering around obstacles quite as much as a typical primary, it will be used outdoors, carried around some pretty rough areas, taken in and out of prone and, of course, opened up and tinkered around with.
Consequently, we do like our airsoft rifles to be made out of tough polymers and good quality, durable metals where possible.
In a similar vein, as befits their status as more premium airsoft guns, we like our sniper rifles to be put together well.
Most users will be spending enough time trying to upgrade them for performance and so the fewer needless repairs and shimming they have to do, the better.
Things we tend to look for in this regard are:
Looseness or excessive wobble in the bolt mechanism
Smooth bolt action
Crisp trigger action with a quick return
Wobbling around the handguards, barrel and stock
Rattling and other unnecessary noise when handled
We also like to see metal top down center hop ups on our airsoft sniper rifles, which allows for easier adjustment without having to remove a mag, draw the bolt back or bust out an allen key.
Out of the box (OOTB) Performance
While it's true that most airsoft sniper rifles will need to be upgraded or modded to maximize their performance, we also recognize that a good chunk of those who buy them will probably never bother.
As a result, we do take into consideration stock performance, paying special attention to:
Power – a long range option and not generally used where FPS limits apply, we like our sniper rifles to be over 380-400 FPS when chronoed)
Consistency – whatever it chronos at, to maximize precision shooting an airsoft sniper rifle should be able to deliver close to that power repeatedly. We like to see ours have a deviation of less than 10 FPS.
Accuracy at range – designed to reach out and touch someone, and usually restricted to lengthy minimum engagement distances, we like our stock airsoft sniper rifles to be able to hit man-sized targets reliably at distances of 150 feet (45m).
Our Picks
Best Overall Airsoft Sniper Rifle – Silverback TAC41
| | |
| --- | --- |
| Upgradability | ⭐⭐⭐⭐ |
| Weight | ⭐⭐⭐⭐⭐ |
| Durability and Build Quality | ⭐⭐⭐⭐⭐ |
| OOTB performance | ⭐⭐⭐⭐⭐ |
| Price | ⭐⭐⭐⭐ |
| | |
| --- | --- |
| Pros | Cons |
| Truly excellent build quality | Not the most powerful when stock, watch for joule creep due to high volume cylinder |
| High quality steel internals, durable + great for upgrading | Mag can be a bit finicky to insert at times |
| High performance OOTB – extremely accurate and consistent | |
| Very responsive TDC hop up | |
| Easy barrel removal and quick change spring | |
| Fully ambidextrous design, swap bolt from left to right hand | |
| Comfortable, adjustable stock | |
| 41mm cylinder volume | |
| Compatible with some other Silverback guns and parts | |
| Can save a lot of money on upgrades | |
Silverback is known for delivering high quality, performance-oriented airsoft sniper rifles, so it's perhaps no surprise that their spring-powered TAC41 tops our list.
Unlike the majority of Silverback's bullpup-oriented catalog, the TAC41 uses a conventional (and probably more broadly appealing) airsoft design that is based on the company's own specs, rather than being patterned after a real steel firearm.
The gun's frame is made of a fairly sturdy polymer, which helps keep the gun fairly lightweight and easy to carry at around 6 lbs (2.8 kg).
The TAC41's molded handguard is gently curved and slightly beveled, which looks pretty sweet and is surprisingly comfortable to hold.
It also comes with integrated M-LOK mounting slots, which allow users to add a pretty wide selection of attachments across the 3, 6 and 9 o' clock positions. 
The gun's outer barrel, in the meanwhile, is made of aluminum and gently tapers down to a 24mm clockwise threaded muzzle, while the inner barrel is a 6.05mm brass tightbore affair that's 510mm long and floats free of the outer barrel.
Although this free-float design isn't as useful in airsoft as it is in real steel rifle designs, owing to the lack of barrel sway and recoil in airsoft, we still think it's a cool touch that helps the gun replicate a real steel sniper build.
Build quality for the TAC41 is, as with Silverback's SRS, top-notch.
When we handled it, everything seemed put together solidly, there was no undue noise or rattling from the frame and the bolt draw was buttery smooth and short – all good things in a sniper platform.
In addition to the gun's M24-style 24mm CW threading and M-LOK slots, the TAC41 also comes with a standard, 20mm top rail for adding optics.
This rail is actually raised a bit, which can make the gun a lot easier to use when wearing a facemask, which is thoughtful.
Towards the back of the TAC41 is a stock with adjustable cheek risers. The stock is pretty comfortable to hold and is fairly adjustable for an airsoft sniper rifle to about +1.2 inches (+3 cm), with optional inserts available to bring it out a little more.
Interestingly, the cheek riser actually pops out, revealing a rubber cover under which all the gun's tools can be found, which is kind of handy.
Internally, it's clear that Silverback has put a ton of effort (and metal) into this gun and, as a result, it is both to perform and last.
Inside, users will find a lot of high quality steel parts, including steel spring guides and stoppers, which help the gun readily accept more powerful springs, and a stainless steel coated cylinder with steel head.
It also has a cylinder with a 90-degree steel piston end, 90-degree steel piston sears and a steel trigger box with a 2-stage adjustable trigger.
As a result of all this steel, the gun will hold up pretty well over time and should accept more or less any kind of performance upgrades you can throw at it.
Impressively, the usable volume of the TAC41's cylinder is 41 cc, making it considerably more voluminous than most of its stock competitors and can help the gun deliver powerful, speedy and consistent shots on the field without any mods.
Incidentally, it's also where the 41 in TAC41 comes from.
Finally, it's worth noting that Silverback has fitted the TAC41 with a CNC'd aluminum top down center (TDC) hop up unit with 9 labeled positions (and around 50 indexed).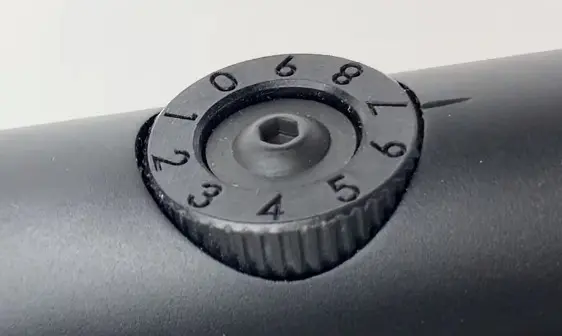 The hop up is easy to access, nice and clicky to use and sports a relatively soft 60 degree bucking, which grips BBs tightly and provides excellent spin, allowing the gun to easy handle heavyweight BBs, such as .48s.
Something to note is that the gun comes with both a quick change barrel system (that requires only the loosening of three bolts) and a fairly quick quick change spring system.
Its bolt carrier can also be swapped from right to left-hand use, making the gun fully ambidextrous, which is something we appreciate in a BASR.
Performance-wise, the Silverback TAC41 chronos around 380 FPS out of the box using 0.20g BBs, which isn't terrible but is a bit on the low side for a sniper rifle in our opinion.
That said, the quick spring change system and extremely durable internals means that it is quite easy to swap in a more powerful spring to increase FPS dramatically.
One thing to keep in mind, however, is that the increased volume size of the cylinder means that it can be susceptible to joule creep and those swapping in stronger springs may soon find themselves blowing past any local FPS limits.
When it comes to stock accuracy, however, there is really nothing like the TAC41.
Throwing in some .40g BBs we saw the gun nail chest sized targets well past 270 feet (80 m) and even past 300 (90m) with a good scope and a little more hop adjustment.
And this performance was consistent too, with our testers feeling like they could spend the rest of their day plinking targets without break.
The TAC41 comes with a 48-round low cap magazine.
Although the gun's mags feed very smoothly and reliably, they are very precise and can be a bit finicky to load, with users needing to carefully rock them in.
The gun also holds 20 BBs in its internal mag ramp, a gen 2 model that improves the gun's feed reliability over previous models although it does mean you will have to fill the ramp, remove the mag, reload and reinsert to get things done.
In terms of price, the TAC41 usually comes in at just under $400, which is actually a fairly affordable price for an airsoft sniper rifle, considering the quality of the gun itself and the fact that most users will not have to do much with it in the way of upgrades. 
Best Starter Platform – Tokyo Marui VSR-10

| | |
| --- | --- |
| Upgradability | ⭐⭐⭐⭐⭐ |
| Weight | ⭐⭐⭐⭐⭐ |
| Durability and Build Quality | ⭐⭐⭐⭐ |
| OOTB performance | ⭐⭐⭐⭐ |
| Price | ⭐⭐⭐⭐⭐ |
| | |
| --- | --- |
| Pros | Cons |
| Excellent fit and finish, quality of stock parts | Not the most impressive FPS stock |
| Exceptionally wide range of upgrade parts and replacements | No TDC hop up |
| Decent enough accuracy and range OOTB | Rails optional |
| Lots of mag options | |
| Exceptionally silent stock | |
| Adjustable trigger | |
| Not all that expensive for a basic sniper platform | |
| Lightweight | |
If you're more in the market for a good airsoft sniper rifle base to tear down, upgrade and generally make your own, then you definitely won't go wrong with the classic (and highly aftermarket-supported) Tokyo Marui VSR 10.
While there are a number of clones out there broadly speaking none have the out of the box quality of the VSR 10, particularly when it comes to parts most users won't replace, something that will let it stand up to modding a little better than others.
Modeled on the legendary M24, the VSR10's externals are a mix of plastic and metal – the frame being made of fairly solid and lightweight plastics (the gun tips the scales at under 5 lbs) and the outer barrel made of durable and damage-resistant and matte-finished machined aluminum, rather than the cheaper alloys found on many clones.
The gun's quality is typical TM, with everything screwed together rightly and with minimal and unobtrusive seams maintained throughout.
The VSR's plastic stock is sturdy, comfortable and rigid and, by and large, the gun didn't really show any signs of bending, creaking, rattling or flexing when we handled it.
The gun comes standard, 24mm clockwise threading, which allows users to attach standard, M24-style suppressors, although users will have to remove and replace the rear sights with aftermarket rails if they want to add optics to the gun, which they will.
Internally, the gun is well put together for a typical airsoft gun.
Its cylinder and cylinder head are brass, the piston and spring guide are plastic, the 45-degree trigger and sears are alloy and the gun comes with a typically well-finished Tokyo Marui 6.08mm brass barrel.
It also comes with a pretty-decent AK-style sliding hop up (sadly, not a TDC) that lets the gun handle some surprisingly heavy BBs out of the box (think 0.30gs).
It also has as an easy to use and fully adjustable trigger that gives users pretty fine control over pull and stroke.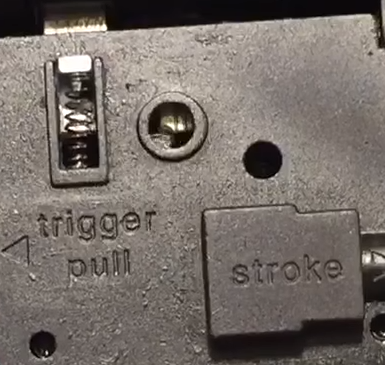 As with other TMs, the VSR10 isn't a powerhouse out of the box, delivering around 290 FPS with its stock spring and 0.20g BBs.
It is, however, remarkably quiet for an airsoft gun, being nearly silent when fired, and exceptionally accurate when stock, easily hitting targets in the 150-200 foot range without any modification whatsoever and should at least do in a pinch while you're concocting your upgrade plans.
With all that said, its stock performance and internals isn't usually why those interested in an airsoft sniper rifle will be looking at this gun.
There are tons of accessories and upgrades available for the TM VSR10, including improved more durable internals, springs and spring guides, TDC hop up kits, 90 degree triggers, wood frames, tightbore barrels of just about every make and kind, bipods, and much, much more.
In fact, you often wonder just what won't fit in or on this gun.
And because Tokyo Marui does use high quality materials as a base, the gun will actually hold together pretty well while you customize it, which is always helpful.
In a similar vein, the gun comes with a 30 round box mag that's pretty decent on its own and, as the VSR10 somewhat set the standard for this particular airsoft style of gun, it will accept a wide variety of mag types from other manufacturers, which adds a bit more in the way of customization ability and can help lower running costs in the long run.
In terms of price, the Tokyo Marui VSR 10 isn't particularly expensive when it comes to sniper rifles.
Coming in at around $200, it still leaves quite a bit of room in an aspiring sniper's budget for upgrades.
Check out our in-depth review of the Tokyo Marui VSR-10 for more detail
Or
Or 
Most Feature-rich – ASG / Modify Steyr Scout
| | |
| --- | --- |
| Upgradability | ⭐⭐⭐⭐ |
| Weight | ⭐⭐⭐⭐⭐ |
| Durability and Build Quality | ⭐⭐⭐⭐⭐ |
| OOTB performance | ⭐⭐⭐⭐⭐ |
| Price | ⭐⭐⭐⭐ |
| | |
| --- | --- |
| Pros | Cons |
| Excellent OOTB power and range | Kind of expensive |
| Unique and beautiful looks | Not as many upgrades and aftermarket parts as some others |
| Compact, easier to handle than most other airsoft sniper platforms | |
| Integrated bipod | |
| 14mm threading, easy to add just about any suppressor | |
| 1:1 replica, officially licensed by Steyr | |
| Has both hop up pressure lever and TDC | |
| Well balanced weight | |
| Spare magazine storage in stock | |
The Steyr Scout was designed to fill the role of a scout rifle, a compact and easy to handle gun that offers a high degree of precision shooting, as well.
The ASG / Modify Steyr Scout is an officially licensed replica of this well-known firearm and can be a great option if the idea of manhandling a full-size, 43-inch airsoft rifle around a field doesn't really appeal to you (or if you simply fell in love with its looks while playing CS:GO).
A 1:1, fully licensed replica, the Steyr Scout is only around 38.5 inches (980 mm) long, or about 5 inches shorter than the TAC41, which can make it easier to handle and maneuver around with on the field.
Perhaps just as importantly, the gun has a ton of features crammed into it that make it a really interesting and capable airsoft sniper option.
The gun itself is made with a true-to-life high quality reinforced polymer frame, which helps keep the weight down to a manageable 6.5 lbs (or about 3 kg).
Like the real-steel Steyr it is multi-textured, as well, which makes the gun easy to grip and comfortable in all weather conditions.
The outer barrel is made of machined aluminum and has a rather unique fluted design, which (aside from looking really cool) helps keep the gun from becoming too front heavy.
Interestingly, the outer barrel has been given more airsoft-standard 14mm CCW threading, which opens the gun up to a wider array of suppressors and barrel accessories than is typically common for a sniper platform.
The inner barrel, meanwhile, is a well-machined 14.2 inch (360mm) 6.03mm brass tightbore.
The Scout also comes with 20mm top rails for mounting optics- three of them in fact, spaced apart across the upper receiver of the gun.
The real steel Steyr is designed to have its optics mounted far forward of the bolt, which gives it significantly greater eye relief than traditional rifles.
The three rail set up gives users the added option of placing their optics in a more traditional manner (i.e. closer to the eye) as well, which is helpful.
Now, the ASG Steyr Scout's frame comes with a few hidden tricks that we found pretty cool, sort of like a Swiss army knife of sorts.
It has, for example, an integrated bipod.
With the press of a button, the sides of the gun's handguards actually swivel out to act as little bipod legs for the gun, providing a ready fold-away firing platform.
There are also a pair of hidden sights that can flip up if necessary (for those times when SHTF) and while not probably at the top of every sniper's mind, the little ring and post sights can be useful in a pinch.
While these options are certainly cool, what really sets the Steyr Scout apart are its dual hop up adjustments.
Underneath the swiveling bipod legs, Modify has given the gun a really nice and clicky sliding hop up adjuster that is easy to use and feels very precise.

It's also accessible from both sides of the handguard, making it ambidextrous as well.
In addition to the slide type, the gun also sports a screw-type TDC adjustment, located at the top of the gun.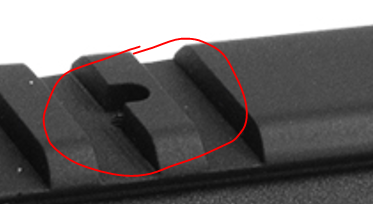 Having two systems of hop adjustment gives users choice in how they'd like to adjust their spin, which is relatively unusual in airsoft, and means users can make use of the slide for gross adjustments and the TDC for making very fine adjustments and maximizing distance in-game.
Inside, the gun is no less impressive and it's clear that Modify has put a lot of effort into this gun's construction.
The gun has a relatively beefy 31.5 cc steel cylinder, which gives it about 12.5% more volume (and hence stability and consistency with higher weight BBs) than a comparable SSG24 or typical airsoft sniper rifle.
The gun also sports a steel spring guide, which will let it survive the installation of more powerful springs, an aluminum piston and a 90-degree steel trigger with steel seers, which should help the gun last longer.
Modify has also included a fairly powerful metal hop up unit with a CNC aluminum fanged arm and a 60 degree Predator bucking, which allows it to grip and spin some pretty hefty BBs without a problem.
On the downside, the gun does use quite a few unique parts to it and, at time of writing, there aren't quite as many aftermarket upgrades available for it compared to other guns on our list.
In terms of performance, the gun has some considerable power behind it.
Using .20g BBs, we saw the gun chrono at 450 FPS, meaning it can pack quite a wallop.
In fact, due to its strengthened internals, the ASG Steyr Scout is rated to take up to an M190 spring, which should give it a rather hilarious 600+ FPS and let it run with some of the biggest boys around.
That's because the gun is really set up for heavier weights (which it can easily handle thanks to its high quality hop up system).
Throw in some .40s and it will deliver a more reasonable 400 FPS or so.
Changing the weight of the gun's BBs will also let it reach some very impressive ranges out of the box once dialed in.
With 0.48g BBs we saw the gun easily blow past 100 meters without much of a problem, meaning the gun can pretty much give a half-way decent airsoft sniper command of a field.
The Scout comes with a 32 round low cap mag, which fits flush into a special compartment underneath the gun (as opposed to using the replicated magwell), and there is room in the stock to stash a spare, which is kind of an interesting and useful touch.
In terms of price, the ASG Steyr Scout isn't cheap.
At around $500-600, it is on the upper end of stock spring-powered airsoft sniper rifles and is in the range of upper end gas models.
That said, you do end up paying for the quality with this gun and there are very few models out there that measure up in terms of its looks, build quality, capability and innovative functions. 
Or
Best Affordable OOTB – Ares Amoeba AS-01
| | |
| --- | --- |
| Upgradability | ⭐⭐⭐⭐ |
| Weight | ⭐⭐⭐⭐⭐ |
| Durability and Build Quality | ⭐⭐⭐⭐ |
| OOTB performance | ⭐⭐⭐⭐⭐ |
| Price | ⭐⭐⭐⭐⭐ |
| | |
| --- | --- |
| Pros | Cons |
| Modular | Not quite as many upgrade parts as the VSR and clones |
| High OOTB performance in terms of power, range | Bolt a bit heavier to draw |
| Looks great | |
| Mags hold quite a few BBs, cheap to buy | |
| Good amount of parts and upgrades available for it | |
| Short bolt pull | |
| Affordably priced | |
If you're looking for a decent sniper rifle option that can do the job out of the box but without breaking your budget, the Ares Amoeba AS-01 is probably the gun for you.
On the outside, the gun is styled after the legendary M24, featuring a sturdy polymer frame, a metal bolt assembly and a fluted alloy outer barrel that's not just hard-wearing and tough, but also looks pretty cool to boot.
Inside, users will find a 550 mm brass 6.03mm VSR-compatible barrel that's pretty smooth and well finished and should serve pretty well with a good polish.
When we handled it, we found the Ares' externals to be pretty well put together, with little in the way of annoying rattling or wobble, and its components seemed to sit well in the frame.
The gun's outer barrel features a rather unusual 23 mm positive threading, which can fit a dedicated Amoeba suppressor, but if users want to use the gun with more ubiquitous 14mm options they'll need an adapter.
The gun does, however, sport a standard 20mm top rail, so adding optics shouldn't be an issue.
Inside, the gun has a good amount of fairly durable metal components.
The piston is ported and made from aluminum, similar to an AEG, as is the spring guide, and the integrated trigger system is made from fairly thick and durable metal, as are the 45 degree dual sears.
Interestingly, the gun is designed to run on AEG springs, which are considerably shorter than typical sniper springs.
This allows the AS-01 to have a noticeably short pull, which is good for reducing cycle time, but also means that the gun does require a bit more force to compress, so the draw is a little harder. 
It also means that the gun's bolt and cylinder are slightly shorter than VSR-compatibles, which means the gun maintains slightly less volume in the cylinder, although this doesn't seem to have too much of an effect on the gun's performance.
One thing to note is that, although it does use VSR buckings, the hop up unit is a proprietary design and isn't VSR-compatible.
It is, however, a pretty responsive screw-type TDC and comes with a slightly harder but still pretty grippy bucking – the gun had no issues handling 0.40gs and even 0.43s in our experience.
When it comes to upgrades, Ares offers a fair amount of support for this gun.
Although you won't find quite as many components for the Striker AS-01 as you might with a VRS, the Striker universe is pretty extensive and there are quite a few barrels, hop ups, spring guides, upgraded sears and triggers to play around with if you so choose. 
In terms of performance, the Ares delivers a fair amount of bang for your buck, even without any modification.
Out of the box, and using 0.20g BBs, we saw it deliver an impressive 430 FPS and, loading it up with 0.30g BBs, it was able to nail targets at around the 200-230 foot range (60-70m) without much of an issue.
With its stock sears, the gun should take springs to about M140, which means the Amoeba Striker AS-01 should be fairly easily upgraded to deliver power in the mid-500s if you so choose.
And, because the gun uses fairly common AEG springs, this can be very easy and cheap to do (as is bringing the FPS down with M100s).
In terms of magazines, the gun comes with a pretty decent 55 round box mag, which feeds quite well and offers users more ready access to ammo than is typically seen in airsoft sniper platforms, which is kind of nice.
Finally, in terms of price, the Ares Amoeba Striker AS-01 is a fairly affordable airsoft sniper rifle, usually being able to be picked up for under $200. 
While the gun may not be a top performer, it does offer very usable OOTB performance at a pretty budget-friendly price, which makes it a good deal in our opinion. 
Or
Picking Your Airsoft Sniper Rifle – Gas or Spring?
One of the more challenging decisions those interested in picking up an airsoft sniper rifle will have to make is whether to go for a gas model or a spring model.
While they both have their advantages, rather unusually for airsoft we recommend that users go with spring-power.
Gas guns have the definite advantage of being more realistic and a lot of fun to fire.
Their bolts also tend to be easier to draw back, being gas-powered, compared to a spring, which can make them quicker to cycle.
Their downsides, however, can be particularly problematic for anyone interested in frequently taking on an airsoft sniper role.
As the gun's power and performance can vary depending on how much gas is in their tank or mag, they can be less than consistent in their shots unless converted to HPA.
Being gas powered, ambient temperature can also have a fairly dramatic effect, with cold weather causing a noticeable drop in power output.
This is particularly unfortunate as, unlike other gas airsoft guns, airsoft sniper rifles tend to be used in outdoor games.
In addition, gas airsoft sniper rifles tend to require a little bit more cleaning, lubing and maintenance to keep them running smoothly and accurately.
Finally they tend to be more expensive, both in terms of initial purchase and on-going gas refill costs.
In comparison, spring-powered airsoft sniper rifles can be a little harder and slower to cycle but tend to offer more consistent performance when set up properly.
As with other spring-powered airsoft guns, they are far less affected by cold or hot temperature and aren't reliant on gas and gas volume to produce results.
The latter makes them far simpler as a device, which makes them easier (and cheaper) to buy and run.
In addition, spring-powered airsoft sniper rifles tend to be a little lighter in weight than their gas counterparts, which makes them easier to carry around.
Advantages of Sniper Rifles Compared To Other Airsoft Guns
They're stealthy
Most airsoft sniper rifles, particularly spring powered ones, can be configured to let off a muffled pop or puff of air, rather than a typical bang or snap.
As a result, and especially compared to high blowback gas models and whining AEG gearboxes, they can be a good option when you want to fire from a concealed position.
They can be configured to deliver excellent range and precision for an airsoft rifle
Airsoft sniper rifles are designed (and then usually further modified) to consistently hit targets at range.
It's not uncommon, for example, to hear of individuals hitting targets 250-260 feet (75-80 meters) out, with some even being able to hit targets well past 330 feet (100 meters) or more.
And when you're talking about something that's essentially firing a chunky, plastic ball using a spring system, that's no mean feat.
Compare this to a typical AEG or gas carbine or rifle, where you might be lucky to hit targets at the 200 foot (60 foot) range with the wind at your back, and the sniper rifle's advantage becomes obvious.
They allow you to realistically take on a sniper role
Being a sniper in an airsoft game is often a completely different experience, with each game being an exercise in patience, silent stalking, careful target acquisition and, of course, shooting skill.
If you want to try your hand at a sniper role in your next game (and be taken seriously), you'll probably need to pick yourself up a sniper rifle.
There is simply no other style of airsoft gun that is set up to deliver the combination of precision, consistency, accuracy at range, let alone the quiet rapport needed to successfully stalk your opponents and escape unscathed.
They're great as a platform for tinkering and upgrading
When it comes to airsoft sniper rifles, there are tons of upgrade and replacement parts and kits out there and a huge support network of websites, videos, forums and more that can provide the advice you need to squeeze every last bit of performance out of your gun.
As a result, these guns can be a great long term project for those who really like to modify and tweak their airsoft guns.
They can be great for plinking
As they tend to offer a little more precision and accuracy out of the box than the typical AEG carbine, airsoft sniper rifles can be a good option for those who like to take their guns out back and casually hit targets from a distance.
Disadvantages
They're not the most practical airsoft option
At the end of the day, a stock airsoft rifle is a largish bolt-action affair that will generally have a slower rate of fire than a typical AEG or GBBR with approximately the same (sometimes worse) level of power.
As a result, and despite their more premium price, they generally aren't the most practical option outside of their specific role and so probably aren't the best choice for those without a good alternative primary.
Users will need some kind of backup
Although good at range, with their larger frames, bolt-action and magnified scopes, airsoft sniper rifles aren't the best option when the action gets a little closer in.
Should your position become exposed (or if you need to clear out some campers to set up an optimal position),you may find yourself in need of a capable backup airsoft gun to fight your way clear.
This, of course, will add to the overall weight and complexity of a loadout, not to mention possibly being in the unenviable position of suddenly needing to defend yourself against an array of M4s with a pistol.
Usually needs to be upgraded to deliver results
Out of the box, most airsoft sniper rifles won't deliver the overall performance an airsoft player may require.
To get the most out of one, you'll have to spend a good amount of time and money buying, installing, testing and tweaking upgrade parts.
Using one means you probably won't be so active in game
Sure, it's cool to tell everyone you were able to be a sniper over the weekend, but the reality is that the airsoft sniper role is a fairly specialized one.
Leaving aside issues of individual skill, if you are acting as a sniper on the field you will probably find yourself located some distance from the heart of things watching and waiting.
As a result, you likely won't see as much action as some of your running and gunning compatriots.
Not always viable for every field
Finally, not every field may allow snipers and, if you find yourself in an area with few options, it can make your very nicely customized and dialed-in airsoft rifle something of an expensive wall hanger.
Bottom Line
When it comes to choosing an airsoft sniper rifle, things aren't quite as easy as with other airsoft platforms.
It requires careful consideration and assessment of your budget, their intended use, how much modification they'll require (or that you're willing to do) and, of course, personal preference.
Get it right, however, and your gun can provide you with the accuracy, consistency, range and power you'll need to successfully become the shadowy terror of the field you were always meant to be.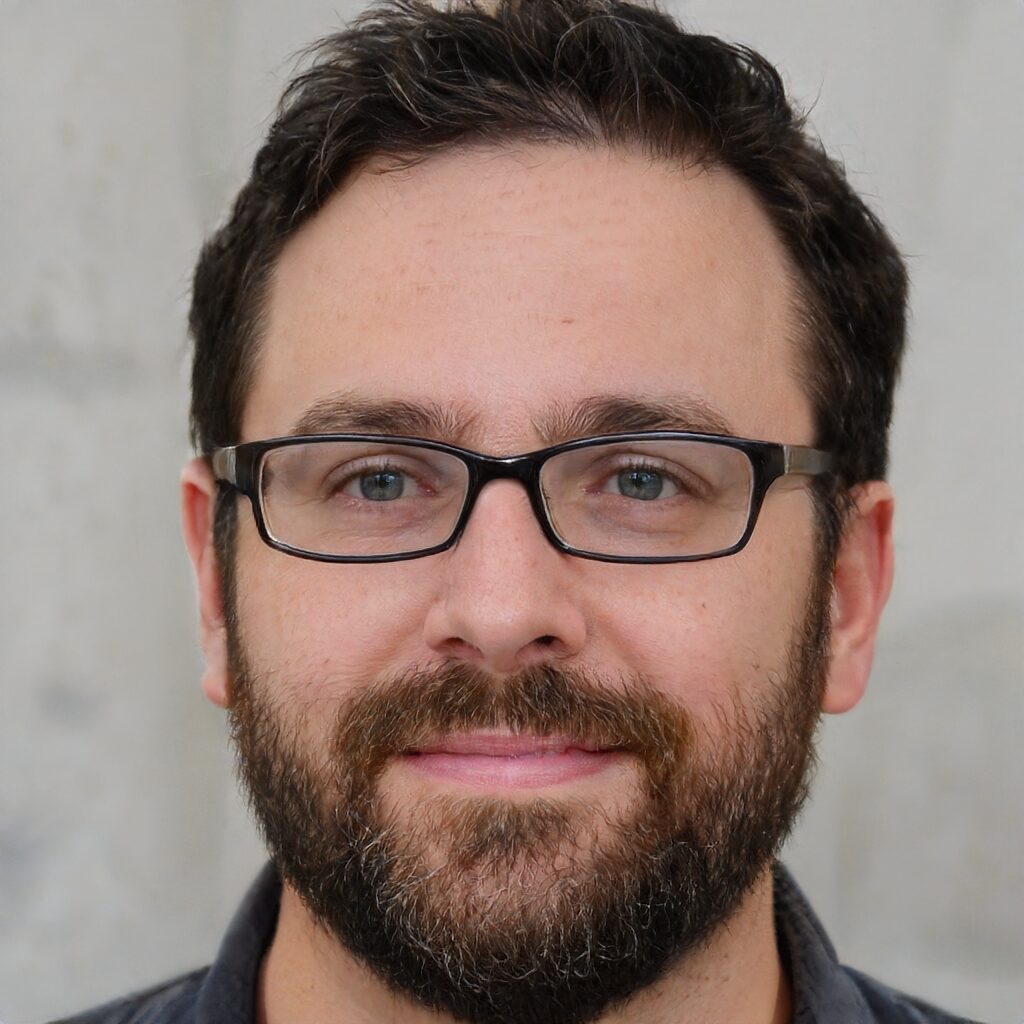 David Lewis – A longtime airsoft and airgun enthusiast and collector, our editor David's lifelong passion for tactical sports began in high school with some friends, a cheap knock-off airsoft M4, and an open field behind his parents' house.

When he's not plinking around, he enjoys sharing his knowledge of airsoft and helping those just starting out.