The XM177 is a classic carbine that dates back to the Vietnam War and was used extensively in the jungle by US Special Operations and Intelligence forces.
The gun not only made a name for itself in combat but essentially laid the foundation for future cabrine versions of the AR platform, eventually leading to the venerable M4.
While perhaps not quite as popular as more modern tactical carbines airsoft XM177s are fairly popular among enthusiasts, particularly those interested in classic firearms, creating Vietnam War loadouts, MACV-SOG operations and so on.
Finding a model that works well and gets the small details correct, however, can be difficult and, at times, frustrating.
To help out, we've created a short list of XM177 airsoft guns that both look realistic and can deliver where it counts.
In A Rush? Check Out Our Top Picks
Brief History of the XM177
The XM177, also known as the Colt Commando (CAR-15), is a rather legendary carbine whose development had a significant impact on the development of the M16 family of rifles and modern military history.
The XM177's origins can be traced back to the mid-1960s when the US military was looking to take the then-new AR15 platform and adapt it to the needs of its special operations forces during the Vietnam War.
In particular, the military's top brass were looking for a shorter, more maneuverable but still versatile take on the M16, one that would be better suited to the dense jungles and close quarters environments that US forces were operating in.
By that time, the US military had already played around with the concept of a shortened, carbine version of the M16 – the rather infamous Model 607 CAR 15 Tanker Model submachine gun, whose problematic stock and overly powerful muzzle blast didn't exactly win over troops.
Launched in 1966, the XM177 was primarily intended for use by special forces and other elite military units operating in the Vietnam bush.
Short, lightweight, capable of taking standard 5.56 rounds and with a modified flash hider that kept the gun reliable and about as noisy as a standard M16A1, the gun soon became quite popular among its intended audience – notably US Special Forces and the Military Assistance Command Vietnam Studies and Observations Group (MACV-SOG).
Compared to the standard M16 battle rifles fielded by regular forces at the time (with their rather cumbersome 20 inch barrels), the XM177's compact size and reduced weight ultimately made it quite a bit easier for soldiers to conduct reconnaissance, engage in CQB and engage in covert operations across the challenging terrains of Southeast Asia.
While further developments of the XM177 slowed down and eventually ceased as the Vietnam War began to wind down in the early 1970s, the successes of the gun in the jungle and its popularity among influential forces had a significant impact on firearms development.
Having extensively proved the capabilities of a compact and lightweight AR variant, the lessons learned in the development and use of the XM177 would eventually lead to the creation of the 14.5 inch barreled Colt Model 727, which in turn would serve as the basis for the legendary and widely used M4 carbine.
What To Look For In An Airsoft XM177
The XM177 was essentially based on the M16 platform and therefore shares many of the design features that its big brother is known for.
That said, those interested in having as accurate an airsoft replica as possible should keep an eye out for a few things when shopping around.
It is important to note that there were two versions of the XM177 produced, the E1 and E2 (produced for MACV-SOG).
The differences between these two models largely, at least as far as airsoft is concerned, largely relates to the length of the gun's barrel, with the E2 having about an inch-and-a-half longer barrel to further reduce flash and noise and a metal boss fitted to the flash hider to allow for the mounting of grenade launchers and rifle grenades.
Performance
Looks and style aside, as with other vintage airsoft guns, and unlike actual vintage firearms, there really is no reason why an XM177 replica should perform much differently than a standard M4 airsoft carbine.
To avoid ending up as a somewhat expensive, albeit unique, wall decoration, an airsoft XM177 should reliably deliver around 350-400 FPS, be able to hit targets past 100 feet, be sturdy enough to use on the field, be select fire and not fall apart after the first few hundred rounds.
Real Steel Dimensions
Compared to the full length M16A1 battle rifles fielded by troops at the time, the XM177 was notable for its compact design and lightweight, two things that helped its users when it came to close-in jungle warfare.
For maximum realism, any airsoft XM177 should adhere as closely as possible to its original dimensions.
Overall Length
E1
Extended: 31 inches (790 mm)
Collapsed: 28.3 inches (720 mm)
E2
Extended: 32.5 inches (830 mm)
Collapsed: 29.8 inches (760 mm)
Outer Barrel Length
E1: 10 inches (250mm)
E2: 11.5 inches (290 mm)
Weight
around 5.35 lbs (2.43 kg)
Flash Hider
One of the more immediately identifiable features of an XM177 that should definitely be on any airsoft model is its lengthy flash hider.
XM177s were fitted with chunky 4.3" long flash moderators, which were about twice as long as the standard flash hiders found on most M4/M16s today (or those found on typical Vietnam-era rifles, or that matter).
These should look like long steel hiders with flash slots located at their very end.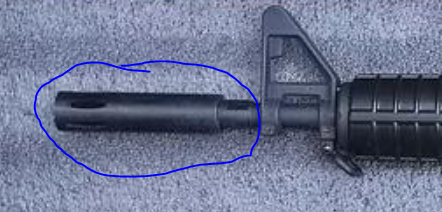 E2 models should have an extra thick ring of metal at the base of the hider, which would be used for the experimental XM148 grenade launcher on real steel versions.
Stock
As with AR carbines today, the XM177 came with a collapsible, telescoping stock.
Unlike the 4 position stocks found on most M4s today, the Vietnam-era XM177 only had two.
While perhaps not quite as adjustable and comfortable for some players to shoulder, for authenticity's sake a good replica should have a two position buffer tube.
Slip Ring
It might be a bit picky, but E1 models of the XM177 had a slip ring that was flat, rather than conical as is found on later models (and delta rings on post 1980s ARs).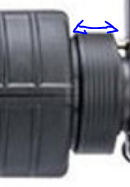 Later modelXM177E2s would have a tapered "delta" ring, although some early models also came with a flat slip ring.
Those seeking the truest builds possible (and to avoid annoying nitpicking by die-hard firearms/history enthusiasts) should be aware of this difference.
Handguards
Being an old school AR, the XM177 came with suitably old school handguards.
An accurate XM177 airsoft carbine should have skinny, slightly tapered conical clamshell handguards with six vent holes on top. 
Potential buyers should be careful to look out for models with 7 or more vent holes (which would be indicative of a later model M4 part being fitted), and those with chunky, non-tapered or simply cut-down M16 handguards.
Airsoft XM177: Our Recommendations
Best Overall AEG- EMG Colt Licensed Historic Models XM177E1 AEG
| | |
| --- | --- |
| Performance | ⭐⭐⭐⭐ |
| Realism | ⭐⭐⭐⭐ |
| Build Quality | ⭐⭐⭐⭐⭐ |
| Price | ⭐⭐⭐⭐1/2 |
| | |
| --- | --- |
| Pros | Cons |
| Full metal build | Somewhat average MOSFET |
| Fully licensed | Not 100% period correct |
| Fairly accurate design | |
| High performance CYMA platinum gearbox | |
| Pretty quick on full auto | |
| Responsive trigger | |
Right off the bat, probably the best XM177 AEGs out there is the officially licensed EMG Helios XM177E1.
The gun is a full metal build, making use of a durable aluminum alloy with a period-correct partial fence stamped design (meaning that the magazine release was left without the later-model M16's distinctive metal ridge around it).
As a result, the gun is fairly sturdy in hand and we feel it should easily survive most of the bumps and bangs that an airsoft game might put it through, particularly the tree-heavy Vietnam milsim events to which most users will want to carry it.
More than that, on the whole EMG has done a pretty good job getting the small details correct with this gun.
The gun comes with an authentic looking 4.3" moderator (that covers a 14mm threaded, suppressor-ready outer barrel), a two-position stock, a correct E1 slip ring, a period-correct straight line M16A1 grip and integrated carry handle.
The gun is even officially licensed by Colt, featuring period-correct, fully-engraved US government trades that are pretty cool to look at.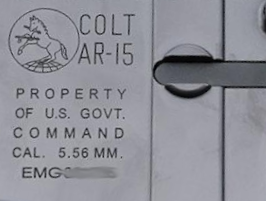 The only real thing that it doesn't get right is the rather chunky M4-style 7-hole handguard that has been fitted to the front of the gun.
Although this does give the front-wired EMG Helios XM177 greater battery space, it is somewhat noticeable to those in the know.
Inside, the Helios XM177 is based around the capable CYMA platinum gearbox and has, interestingly enough, been given a few tweaks for added performance.
It sports a full metal, V2-compatible gearbox with high-speed and short-stroked 13:1 steel SHS gears, 8mm bearings, a ported piston with a full rack of metal teeth, a torquey, CYMA microswitch MOSFET, ~18 TPA motor and a rotary-style hop up that, while a bit stiff, makes adjusting things on the fly a lot easier.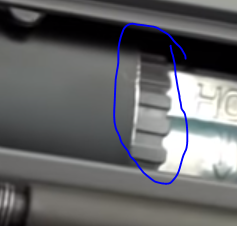 All this allows the EMG Helios XM177 to really keep up with more modern airsoft M4s on the field, despite its vintage looks.
Fitted with a 7.4v Lipo, we saw the gun deliver about 350-360 FPS using 0.20g BBs and, when set to automatic, fired off rounds at a fairly impressive 16 or so RPS.
Fit it with an 11.1V and the gun is capable of delivering a blazing 26 or so RPS, putting it on par with some of the more high performance rifles and SMGs out there, which is kind of cool for a retro-styled carbine.
On the downside, the gun is fitted with a pretty average 2nd gen CYMA microswitch MOSFET.
While it works to protect the gun, it does lack some of the interesting features that more advanced MOSFETs can offer, such as burst mode.
Further, while the gun is ultimately fairly snappy and responsive, its break is a bit on the mushier side.
In terms of accuracy, out of the box the gun will hit targets pretty accurately and group pretty well to about the 100-120 foot range.
While not the longest range carbine we've ever seen it does fit the gun's close quarter, jungle-oriented nature, although a bit of tweaking of the somewhat stiff hop should get the gun hitting targets to 150+ pretty easily.
Pricewise, the EMG Helios XM177 typically comes in at just under $300.
Ultimately, while not the cheapest XM177 (or AR carbine) out there, the EMG Helios' solid construction, relatively accurate design and high performance internals make it, in our opinion, one of the best stock XM177 AEGs available. 
Or
Best Budget – CYMA Standard XM177E2 

| | |
| --- | --- |
| Performance | ⭐⭐⭐⭐ |
| Realism | ⭐⭐⭐⭐ |
| Build Quality | ⭐⭐⭐⭐ |
| Price | ⭐⭐⭐⭐⭐ |
| | |
| --- | --- |
| Pros | Cons |
| Full metal build | No Colt trades |
| Decently accurate | Not 100% period correct |
| Good all around performance | |
| Easily upgradable, V2-compatible gearbox | |
| Affordable vintage carbine | |
| Decent trigger response | |
If you're looking for a solid XM177 airsoft AEG but are on a stricter budget, the CYMA Standard XM177E2 might just be what you're looking for.
Much like the EMG, the CYMA Standard XM177 is a full metal carbine, featuring a sturdy and period-correct partially fenced aluminum alloy frame and reinforced polymer furniture, both of which will help it stand up reasonably well to fairly rough and tumble outdoor airsoft games.
The gun also features many of the details that distinguish an XM177 E2, including a realistic steel moderator (14mm CCW threaded, happily enough), metal grenade ring, two position stock, integrated handguard and conical delta ring. 
Unfortunately, and like the EMG Helios, the gun does feature a chunky 7-hole M4-style handguard that, while more cavernous and accommodating than an Vietnam-era slim version, does detract from the gun's overall authenticity.
Similarly, the gun is not officially licensed and lacks many of the Colt trades and markings that some enthusiasts might like to see.
Inside, the gun features a pretty standard V2-compatible CYMA gearbox (which is featured on other M16s in the CYMA line up) with your typical 18:1 metal gears, 8mm bushings, ported polymer piston with single metal tooth, pretty standard M4 motor and wheel-style hop up.
Interestingly, the gun does come with a CYMA MOSFET and is LiPo-ready and comes with a quick change spring system (CYMAs QBS), although you will have to remove the gearbox to pop the spring out.
In terms of performance, the CYMA is pretty decent overall.
We saw it deliver around 390-400 FPS on a 7.4v LiPo with 0.20g BBs, giving it about the same performance as a decent M4, which is always nice to see with these retro ARs, and the gun delivered around 14-15 RPS when set to automatic (rising to around 18 on an 11.1V).
The gun's microswitch trigger does keep shooting pretty crisp and responsive, which is a big plus for a budget-level gun, and accuracy is pretty decent as well- we saw the gun easily hit man-sized targets to around 150 feet or so.
Pricewise, the CYMA Standard XM177 comes in at around the $200 price range, and while not a super high-performance, officially licensed model with all the Colt trades, it is ultimately a solid XM177 replica that delivers capable performance at an affordable price. 
Best GBB – WE Tech XM177 
| | |
| --- | --- |
| Performance | ⭐⭐⭐⭐ |
| Realism | ⭐⭐⭐⭐ |
| Build Quality | ⭐⭐⭐⭐ |
| Price | ⭐⭐⭐⭐⭐ |
| | |
| --- | --- |
| Pros | Cons |
| Full metal build | A little on the heavy side |
| Pretty solid build | Hop up could be a little easier to adjust |
| Good all around performance | |
| Excellent kick | |
| Accurate at range | |
| Crisp trigger | |
| Supports green gas and CO2 | |
If, however, you're looking for the most realistic airsoft experience and crave that gas blowback action, then WE Tech's GBB XM177 is probably the right pick for you.
As can be expected, the WE XM177 is a full metal airsoft gun and is pretty tough, with a pretty realistic (although full fenced) gunmetal gray aluminum alloy frame and nylon reinforced furniture.
It's also a pretty realistic XM177E1 replica, complete with a full-sized moderator on a 14mm CCW threaded outer barrel, integrated carry handle, straight slip ring, A1-style grip, two position stock and, yes, an period-accurate slim 6-hole clamshell handguard.
Sadly, as it is not officially licensed, it does not come with Colt markings or trades.
At over 8 lbs it's also significantly heavier than a real steel XM177, which is something to consider when maneuvering around the bush.
Inside, the gun makes use of WE's open bolt gas blowback system, which offers users improved gas efficiency, has less leakage and generally tends to do better in cold weather compared to older systems.
One thing to note is that the gun uses a grub screw hop up. 
Although it does hold up quite well during use, it does require the use of an allen key to adjust and isn't quite as easy to use as a more modern rotary or dial unit.
In terms of performance, using green gas at room temperature we saw the gun get around 415 FPS, which is decent enough for a gas blowback although it may run afoul of fields with stricter FPS limits, of course.
While the gun comes with a 20 round Vietnam-era straight mag, the gun does accommodate pretty much any of WE's standard 30 round open bolt STANAG gas magazines, which is kind of cool as it gives users a little more flexibility and allows them to make use of WE's CO2 mags.
The gun is fairly accurate, as well, easily hitting targets over 150 feet and it has a crisp trigger and delivers a very strong kick with each shot, which definitely adds to its enjoyment and realism factors.
In terms of price, the WE Tech XM177 comes in at around the $300 price range, which for a GBB is fairly affordable and good value, particularly when you consider its realistic build and more than capable performance. 
What Are Some Advantages To An Airsoft XM177?
They've got old school charm
With their carry handle and old-school M16-style profile, airsoft XM177s have a pretty cool vintage look to them that can be very charming and fun to own/look at.
They make ideal 'Nam era milsim weapons
If you're into milsim, are building a Vietnam War loadout or are looking to put together a 1970s intelligence contractor look, the storied XM177 can be an excellent and period-correct addition to your collection as it was actually used by operators and contractors in that time period.
They are (slightly) different than the standard M4s
Although similar, there are some differences that can help an airsoft XM177 stand out amongst the usual assortment of tacticool M4 builds that show up at most fields.
They should perform more or less the same as a modern AR carbine
Although based on a vintage gun, for the most part airsoft XM177 replicas are based around standard M4 parts and so should perform about as well as any modern airsoft AR in-game.
They're usually not that hard to maintain
Being largely based on typical M16/M4 parts and architecture, airsoft XM177s are generally pretty easy to maintain, repair and upgrade, with OEM/3rd party parts abundantly available and being fairly easy to take down.
They're compact and lightweight airsoft weapons
Much like an airsoft M4, an airsoft XM177 is a collapsible carbine and its compact dimensions and relatively light weight make them pretty easy to carry around and use in a variety of situations.
What Are Some Disadvantages To Airsoft XM177s?
They're not all that common
Much like other vintage models, there aren't too many manufacturers out there producing airsoft XM177s, meaning picking one up can sometimes be a case of "take what you can get."
The details that make them stand out can be relatively minor and unnoticeable…and hard to get right
To the untrained eye, a XM177 airsoft carbine doesn't look all that different from a typical, unmodified M4 with a carrying handle, meaning much of what makes it special to an enthusiast will be lost on other players.
More than that, the details that do make it special (in airsoft, anyway) are fairly small and hard to get precisely right, meaning that some models may have small errors that may get annoyingly pointed out by diehard fans.
Not as many options for tactical upgrades
Being based on a gun from the 1970s, airsoft XM177s don't feature things like picatinny rails and M LOK handguards, meaning that (aside from suppressors and tracers) there isn't a ton of equipment that you'll be able to easily attach to the gun out of the box.
How Easy Are They To Upgrade or Maintain?
While you might want to go easy on the tactical upgrades to avoid upsetting firearms and Vietnam milsim enthusiasts, airsoft XM177s are actually pretty easy to take care of and upgrade.
At their core, XM177 replicas are generally slightly modified airsoft M4 builds, and typically make use of the same components as their more mainstream counterparts (gearboxes, inner barrels, mags, motors, etc).
As a result, there aren't usually any proprietary parts to worry about if something breaks and, due to the considerable amount of third party components out there for airsoft ARs, squeezing a bit more performance out of these things is about as hard as might be the case with a typical airsoft M4 carbine – i.e. not very.
Tighter bore barrels, custom gears, valves, improved hop ups, upgraded GBB bolt carriers, pistons, MOSFETs and more are all widely available and possible to install in these guns, letting users build a 'Nam-style airsoft carbine with a modern punch.
Although we probably wouldn't recommend it due to concerns for authenticity, there are a variety of external upgrades that can be fitted to these guns, as well.
There are, for example, picatinny rail mounts designed for M16A1 replicas that can be fitted to the gun, allowing users to mount anachronistic optics of their choice, as well as an impressive assortment of loudeners, custom stocks, railed handguards suppressors and more.
Bottom Line
Airsoft XM177 carbines can be an interesting and valuable addition to any airsoft collection, particularly for those with an interest in vintage firearms, mid-20th century conflicts and special operations.
Because of their broad similarity to more modern, ubiquitous airsoft options, such as M4s, in addition to making sure it can perform reliably it is important for users to make sure that any XM177 replica gets many of the small, picky details of this gun correct.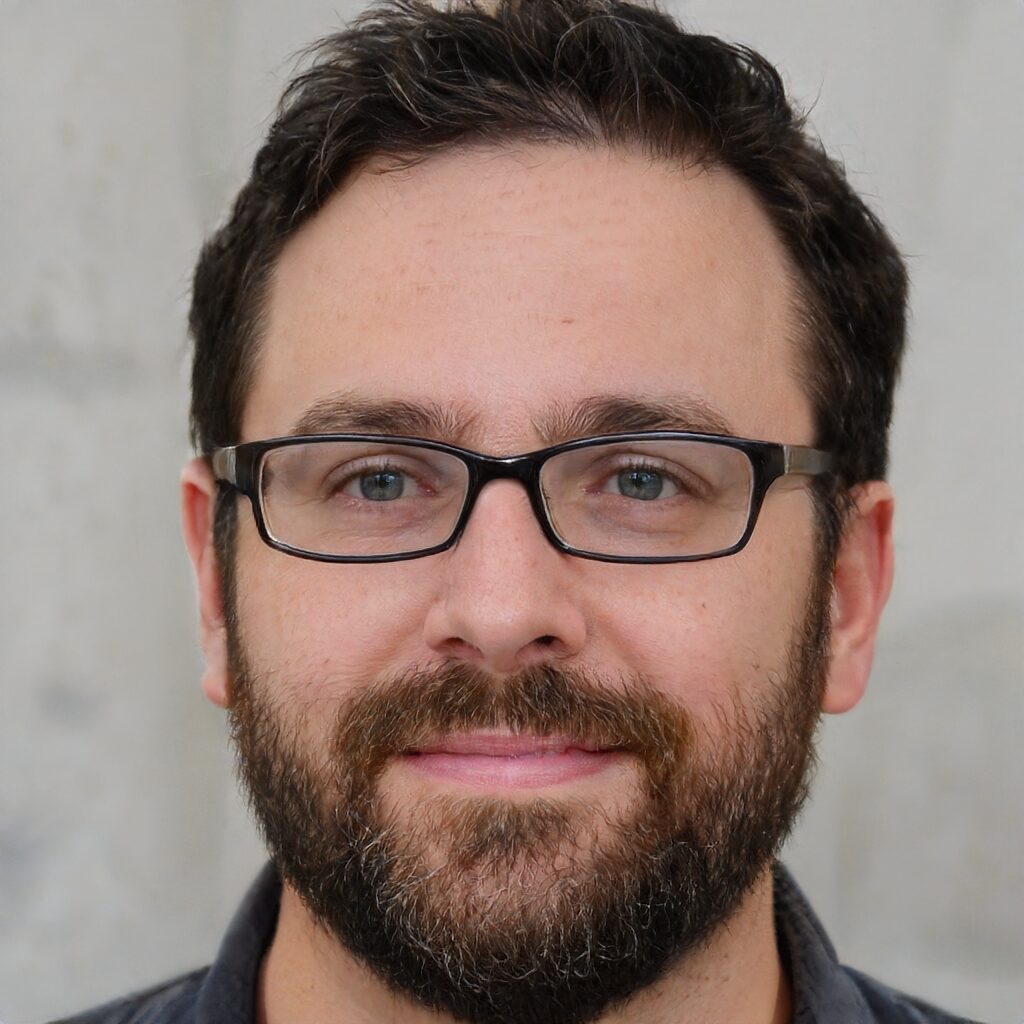 David Lewis – A longtime airsoft and airgun enthusiast and collector, our editor David's lifelong passion for tactical sports began in high school with some friends, a cheap knock-off airsoft M4, and an open field behind his parents' house.

When he's not plinking around, he enjoys sharing his knowledge of airsoft and helping those just starting out.