Star Wars is a franchise that hardly needs an introduction.

Since its release in 1977, the series has captured the hearts and imaginations of people all around the world.

Over the years, the blasters wielded by characters like Han Solo, cold-as-ice Bobba Fett and the endless legions of Stormtroopers, have become almost as iconic as the lightsabers wielded by the Jedi and Sith.

With their unique, retro-futuristic designs and rugged aesthetic, these guns have become symbols of adventure, heroism, and rebellion and so it's hardly a wonder that Star Wars fans the world over have been clamoring for replicas of these sci-fi weapons
With their high level of detail and accuracy, Star Wars airsoft guns are the perfect way to bring a little bit of a galaxy far, far away into your own home, whether you're a die-hard fan, you're looking for a cosplay piece or simply looking for a cool new addition to your airsoft collection.
In this article, we'll take a look at some of the better made star wars airsoft blasters and accessories out there and, where possible, even offer some ideas on how to build your own fully functioning airsoft replicas.

Airsoft DL 44 – Han Solo's Blaster of Choice
For fans of the series, Han Solo's DL-44 blaster is probably one of the most recognizable weapons in the Star Wars universe.

In fact, it's probably one of the most iconic sci-fun guns ever made.

The DL-44 blaster has a distinctive design, with a large barrel and a long scope mounted to its side.

It also features a wooden grip, which gives it a sort of Wild West look that really fits Han Solo's outlaw style, particularly when used to fire off a couple rounds into the chest of a surly would-be captor in the Mos Eisley cantina.
In reality, the DL-44's was actually based around a German C96 Mauser "Broomhandle," whose chunky frame could support the many accessories that would be fitted to the original prop and whose metal and wood, industrial look fit the retro-futuristic aesthetic of the franchise.
The modifications made to the Broomhandle Mauser are actually fairly few, which is unusual for a movie but good news for those looking to replicate this Star Wars gun for airsoft.
Prop designers fit a kind of conical MG42-style muzzle amplifier to the barrel of the C96 and bolted on a side-mounted rifle scope with some gold accents around the ocular and objective lenses, a somewhat unusual choice given the relatively compact design of the blaster and the fact that Solo isn't really seen to be taking any long distance sniper shots in the movies.
For those interested in picking up an airsoft DL-44 star wars gun of their own, there are a couple options.
The easiest solution, of course, is to pick up a ready made replica.
ArmorWorks makes a particularly high quality version that we feel is worth a look. 
The gun is based off of a Broomhandle and comes with all the DL-44 modifications pre-installed.
This green gas gun is solidly put together, being a full metal, CNC-finished build, and all its pieces have been fitted together quite nicely, including the side mounted scope, which helpfully doesn't really rattle when the gun is handled.
The scope is largely decorative, being non-magnified and having a narrow field of view, but it does look quite beautiful and the crosshairs are adjustable, thanks to a nice and clicky brass adjustment knob at the top. 
In general, the AW Custom Mauser offers around 330 FPS and, when set to full auto, gets around 12 RPS, meaning it will empty its 11 round magazine pretty quickly but can offer a bit of a surprise to opponents.
The gun does support WE Mauser mags, which is helpful as WE-tech makes some larger capacity magazines for this gun, such as a 26 round extended mag that fits pretty well and feeds decently enough (although it does take away from the authentic Han Solo look to some degree).
On the downside, due to its unusual size and dimensions, the gun is a bit hard to holster and the side-mounted scope attachment does partially cover the gun's mag release, which is a bit annoying if you're bringing this to a game.
It is, coming in at around $300 or so, a little on the pricey side for an airsoft pistol.
That said, overall the gun is a highly accurate Star Wars replica that's perfect for cosplay or as a collectible and, although it probably wouldn't be our first choice for the field, it is decent enough for casual use and can be a lot of fun for backyard plinking. 
Or 
Now, if you want to try your hand at creating your own airsoft Han Solo blaster the parts to do so are around, although it can take a little time and effort to do so.
As a base for a DL-44 airsoft build, we'd recommend the relatively affordable (sub-$150), full metal KWC M712 C96, as it's not just an accurate replica of the Mauser but it's actually pretty well made and, although a little too powerful for CQB, is actually fairly capable when fired, pretty gas efficient and surprisingly accurate at distance.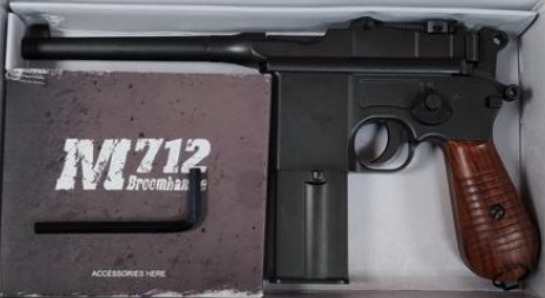 The only real downside of this gun is its proprietary magazines (which can cost around $30) and its high power, which won't really matter as you're probably not going to rely on your Han Solo blaster as your main airsoft sidearm anyway.
To this gun, you'll need to fit an appropriate muzzle device.
AW Custom does sell their DL-44 amplifier on its own for around $30, which is actually a pretty good deal as, unlike most other mock suppressors or amplifiers, this one clamps to the end of a Mauser rather than screw into (non-existent) threads.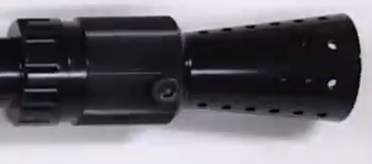 Keep in mind that you will have to shave down the KWC's front sight to fit this device.
The real difficulty in building a DL-44 on your own is the side scope, which aren't really all that common with airsoft pistols of this…vintage.
In a pinch and with a little bit of modification, a pistol railed scope mount (or even an AK-style mount) can do the trick, which can also have the benefit of letting you add more functional (and actually magnifying) scopes to this gun.
Keep in mind that while building your own DL-44 may save some money, it can require considerable modification and work to get right and the final product may lack some of the more movie-accurate touches, such as the brass or gold accents on the gun's barrel.
Airsoft E-11 – The Classic Stormtrooper Blaster
The E-11 blaster is the primary gun used by Star Wars' iconic Stormtroopers.
Originally based on the classic, side-loading British Sterling submachine gun, like the DL-44 prop designers added a few extra bits to the E-11 blaster to make it look as if it came from a galaxy far, far away.
Most notably, these included replacing the air-cooling system of the Sterling with a more futuristic finned version, as well as adding a scope (because that really helped with their accuracy).
They did, however, leave Sterling's stock, which famously folds and tucks away underneath the gun's barrel and gives the E-11 a cool metal front end.
Given that airsoft sterlings, like other niche WW2 guns, aren't all that commonly made, the best way to get your hands on an airsoft Stormtrooper blaster is with the S&T full metal custom Sterling replica.
The S&T is an accurately designed, out of the box Star Wars airsoft hommage. 
It features a movie-accurate scope (that actually does have some magnification to it), finned "heat sink" t-track handguard, power cylinders and coils on the mag well and even a mock ammo counter attached to the side of the gun, which is kind of cool even if it's not really functional.
In terms of performance, it is a surprisingly capable vintage airsoft gun, Stormtroopers or no.
The gun itself is made with a stamped steel receiver, which gives it a great deal of durability compared to the usual pot metal or plastic airsoft replicas we usually find.
The Star Wars-esque attachments, such as the scope, cylinders, handguard t-tracks and so on, are made of polymer and are largely glued on with epoxy, which is something to keep in mind if you get a bit too carried away storming a rebel stronghold.
Inside, you'll find a reinforced metal S&T Sterling L2A gearbox with 9mm bearings, an adjustable hop up, a decently finished 195mm long 6.08mm diameter brass barrel, metal toothed piston and more.
In terms of performance, the gun offers a decent enough 330-340 FPS, which means it can be taken to most fields pretty easily, and is select fire, offering a fairly decent 12 RPS on full-auto.
Consequently, it is a gun that can actually perform (at least for occasional use) and isn't just a typical airsoft wall hanger.
The gun comes with a 50 round low-cap magazine, which is probably what you'll want to go with (even though higher capacity mags exist for the Sterling) as it most closely replicates a Stormtrooper power pack.
Now, this accuracy doesn't come cheap and the S&T E11 will cost around $380. 
That said, it isn't like you'd save any money building your own.
Sterlings are something of a vintage, niche item in the airsoft world and so are both hard to find and fairly pricey, usually priced at somewhere in the low to mid $300s.
Add to that the different attachments you'll need to buy for the gun to turn it into a blaster, as well as the time and effort it takes to attach them properly, and suddenly the ready-made S&T seems like a reasonable and cost-effective solution given that it is both an accurate and decently performing replica.
Airsoft EE3 Blaster – A Mandalorian's Carbine of Choice
The EE3 blaster is the weapon of choice for Star Wars breakout character and anti-hero, the bounty hunter Boba Fett.
While perhaps not quite as iconic as his Mandalorian armor and intimidating helmet, the EE3 is still highly sought after by fans of the series due to its distinctive design and overall significance to the franchise.
Prop-wise, the EE3 is essentially a modified pistol/revolver with an extended, finned heat sink/barrel, a fixed stock attached to the round revolver butt and a thin scope.
Although not a particularly complex design, it is a surprisingly challenging one to recreate with airsoft, due to the fact that airsoft revolvers are somewhat niche by themselves and don't usually have a ton of accessory parts (like stocks, extended barrel sleeves and scopes) to go with them.
One company that has made something of an out-of-the-box solution for all those fans of Fett is custom airsoft makers Cronoarms.
The company has put together what is, essentially, a carbine kit for the esteemed Elite Force H8R pistol (which is included in the kit).
As we've discussed in our review of the 2nd generation of this revolver, the H8R is one of the better, more affordable and user-friendly examples of an airsoft pistol around, and so should make for a good base for just about any custom airsoft build. 
The H8R has a modern look to it, which serves the retro-futuristic style of Star Wars pretty well, it's reinforced polymer exterior is pretty tough and its internals are mostly metal, meaning it should be able to be used for quite some time without breaking.
Further, the gun comes with an adjustable hop up, a pretty decent quality aluminum barrel and a pretty sturdy and reliable hammer mechanism.
The gun's performance, too, is pretty solid, delivering 330 FPS on CO2 (meaning it's not overpowered – a common issue with airsoft revolvers) and is fairly accurate, being able ot hit targets to around 100 feet or so pretty reliably.
On the basis of this rather capable revolver, Cronoarms adds a body kit complete with a mock scope, an extended and finned front end and, of course, a wood-style stock.
The result is a gun that not only looks like it came out of Slave 1 but is actually fairly capable on the field, so it can be a good option for collectors, cosplayers and enthusiastic airsofters alike.
On the downside, the whole package isn't exactly cheap and, at $350 or so, you might need to pick up a couple bounties before picking one up.
That said, on the whole it is a well-built, true to life gun with a solid H8R core that can actually be used on the field if called upon, and so we feel it can be a welcome addition to just about any collection.
Airsoft Mandalorian Helmet – Protect Your Face, Collect Some Bounties
Probably some of the coolest characters in Star Wars, and the culture from which Bobba Fett hails, the Mandalorians are known for two things – bounty hunting and their iconic armor.
If you're looking to add an extra touch of Mandalorian style to your airsoft loadout, or if you're simply looking to get the look or expand your collection with some Fett-style good looks, an airsoft Mandalorian helmet might just be what you're looking for.
Now, there are a couple directions you can go when it comes to these helmets.
You can, of course, get a highly movie-accurate replica right out of the box that will give you the battle-worn, bounty hunter look for minimal effort. 
This can be a great option for those looking for a cosplay outfit, those looking for something to take to the field very occasionally or those interested in a display piece.
We would recommend those interested in a ready solution check out the Hasbro Pulse Boba Fett helmet.
An officially licensed Star Wars airsoft replica, it is an extremely accurate full sized, plastic visored helmet painted in the authentic green/red Bobba Fett style (with battle scar ring and weathered details) and actually comes with functional LEDs and an extendable heads up display, which is pretty cool, although it does run on batteries so you might have to carry some spares. 
The inside of the helmet is fairly well-padded, particularly around the ears and back of the neck, which make it pretty comfortable to wear in addition to being pretty intimidating to look at.
On the downside, it is a full helmet that, with a lack of heavy mesh around the cheeks and mouth, is more designed for looks, display purposes and cosplay than for running around in.
Although this does provide more than ample protection against errant BBs, it can get a bit sweaty and in there, especially during long games in the sun.
If you're looking for something that is perhaps a bit less true to life but far more usable and comfortable during airsoft gameplay, then there are a few different options you can check out.
What you're looking to replicate that Mandalorian look is a full airsoft helmet with a roughly T-shaped visor.
If you're planning on wearing one for extended periods of time without the comfort of air-conditioning (if you plan on running and gunning with it), you will, of course, want extensive mesh areas to keep air flow going but without sacrificing protection around your eyes and face.
One helmet we really like is this helmet from Matrix, which is made from lightweight ABS plastic and has ample airflow around the cheeks and a flip down T-style visor, providing full protection around the eyes, mouth, nose and face.
This helmet has the general look of a Mandalorian helmet (with a bit more of a tactical edge) and even comes with a night vision mount on its center and rail mounts to its side, so it can be fitted with any number of useful accessories.  
Although not as accurate as the Hasbro model, and probably not a great choice as a collector's piece or a cosplay item, we feel it is a better overall fit for actual airsoft gameplay.
Bottom Line
Star Wars airsoft guns can offer an exciting opportunity for fans of the franchise to immerse themselves in the world of their favorite characters with maximum realism.
Whether you're a collector, a cosplayer, or just a casual player, airsoft star wars blasters and accessories offer a level of functionality, accuracy and authenticity that is hard to match.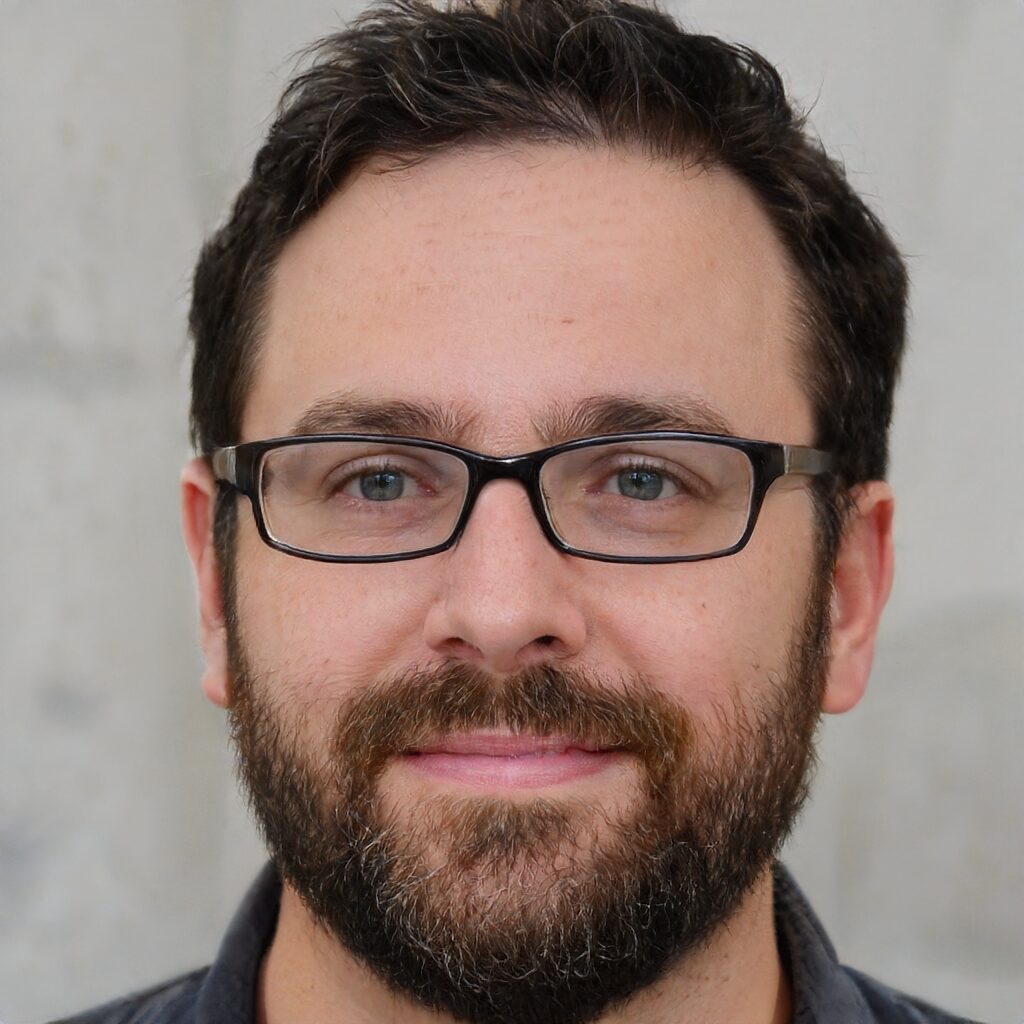 David Lewis – A longtime airsoft and airgun enthusiast and collector, our editor David's lifelong passion for tactical sports began in high school with some friends, a cheap knock-off airsoft M4, and an open field behind his parents' house.

When he's not plinking around, he enjoys sharing his knowledge of airsoft and helping those just starting out.