Durability and Build Quality

97%
| | |
| --- | --- |
| Pros | Cons |
| ✅ Extremely durable | ❌ Pricey |
| ✅ High quality internal components | ❌ Battery space can still be somewhat tight |
| ✅ Powerful | ❌ Somewhat heavy for some users |
| ✅ Highly accurate | |
| ✅ Stock is foldable and retractable | |
| ✅ Very faithful airsoft replica | |
| ✅ Easy quick change spring system | |
| ✅ Easy to add lots of accessories | |
| ✅ Good magazine compatibility | |
| | |
Designed to replace the well-known AK74 series, the AK12 is a modern assault rifle type produced by the rather legendary Kalashnikov Concern, and the AK12K is its carbine variant.
The launch of a new AK model always raises a few eyebrows (and opens a few wallets) in the wider airsoft community, and since its introduction the Arcturus AK12K has very quickly made waves as a capable and reliable replica.
To see if the Arcturus AK12K lives up to the hype, and to help you decide if it's worth a spot in your collection, we decided to take a closer look.
Specifications
| | |
| --- | --- |
| Manufacturer | Arcturus/MOS Manufacture |
| Action | AEG |
| FPS | ~400 FPS |
| Hop Up | Adjustable |
| Inner Barrel | 6.02 mm tightbore, stainless steel |
| Outer Barrel | 14mm CCW threaded |
| Total Length | 33.5 in (850 mm) extended, 31.1 in (790 mm) collapsed, 23.81 in (605 mm) folded |
| Gearbox | V3 |
| Motor | 19K short type |
| Weight | 8lbs (3.67 kg) loaded |
| Construction | Stamped steel body, polymer furniture |
| Rounds | 2 mags included – Variable mid cap (30/120 rd) and 500 rd hi cap |
How does the Arcturus AK12K AEG compare to a real steel AK12?
Arcturus AK12K
Kalashnikov AK12/K
Weight
7.63 lb (3.46 kg) empty
7.72 lbs (3.5 kg) empty
Overall length
33.5 in (850 mm) extended
31.1 in (790 mm) collapsed
23.8 in (605 mm) folded
~33.5 in (850 mm) to 24 in (610 mm) folded
Action
Select Fire: Semi, auto
Select fire: single, two shot burst, auto
Caliber
6mm
5.45×39mm
Capacity
30-500 BBs
30 round box
Construction
Stamped Steel
Stamped steel
Sights
Adjustable AK-type
Adjustable AK-type
Rail
Top, side and bottom rails
Top, side and bottom
On the whole, the Arcturus AK12K has done an excellent job at replicating the overall look and style of its real steel inspiration.
Although details on the AK12K are (as can be imagined) somewhat scarce, from our research the gun matches overall dimensions of the carbine variant of the AK12, being fairly identical in terms of length and size (both extended, collapsed and folded).
Interestingly, the Arcturus is similar in construction to the real steel version, as well.
Rather than relying on aluminum or cheaper alloys, the gun is actually made from stamped steel, much like the original, with polymer furniture, such as its grip, handguard and stock, featured throughout.
As a result, despite being an AEG, the Arcturus AK12K manages to replicate a Kalashnikov's characteristic weightiness.
In terms of its external controls, the AK12K AEG includes all the external features that make the AK12 stand out as a modern AK model.
Like the real steel AK12, the gun has a free floating handguard, chunky Cyrillic-labeled selector switch, detachable and adjustable AK74-style iron sights, and a telescopic/folding stock.
The gun even comes with a variable magazine that, at its lowest capacity, can hold 30 BBs, which matches standard AK box magazines and can provide a more realistic experience.
One notable difference, however, is that the sights on the Arcturus use a peep-hole rear sight, which is a bit of a step up in terms of accuracy from the notched sights found on the real steel AK12 series.
Similarly, while gun sports all three fire selection modes (semi, 2 round burst and auto) in Cyrillic. the gun itself does not (as of writing) support burst mode, making the gun essentially semi-auto-auto.

As a result, while pretty true to life, the fire selection on the gun is a bit of a tease for now.
For trademark enthusiasts and collectors, it is important to note that this is not an officially licensed replica, so there aren't any authentic trademarks or markings to speak of (not that JSC Kalashnikov is really known for its splashy branding), although there is some Cyrillic writing stamped into the frame here and there.
Arcturus AK12K: How does it perform?
Build Quality and Construction
The Arcturus AK12K is an extremely solid airsoft AEG.
While an all-metal airsoft AK isn't anything really special these days, the Arcturus stands out a little bit more due to its use of stamped steel in its construction, rather than cheaper pot metals, ZA alloys or even aluminum.
In fact, the gun makes use of a rather extensive list of steel components, including its receiver, receiver cover, trigger, safety lever, bolt carrier, gas tube, flash hider, most of the barrel assembly, mag release, piston assembly and a few other parts here and there.
Where it does use plastic, such as in its grips and handguard, the Arcturus uses pretty high-quality nylon-reinforced polymer material.
As a result, the Arcturus is an extremely durable airsoft carbine that, like its namesake, should be able to stand up to most of the usual impacts and use that a spirited airsoft game (or airsofter) will subject it to.
While MOS Manufacture isn't really all that well known brands in the West, we should state that they have done quite a good job putting the Arcturus together.
Overall, the receivers have been fitted together quite well, and there is very little in the way of rattling or looseness from the main body.
The safety selector has been very firmly installed, is nice and snappy and locks into place with a very satisfying (and quite audible) metallic click.

It can be a little stiff out of the box for some tastes, however, but it does work itself out after a while.
The charging handle is smooth and the stock is fitted snugly onto the folding buffer tube, firmly locking into each position without any real issue.
When extended, the stock feels rigid and has no real issues with wobbling or flexing, so should provide a good amount of stability when firing.
The Arcturus AK12K's stock also folds and locks securely into place and doesn't give off much of a rattle when running and gunning, which we appreciate.
In a similar vein, MOS has actually included a sort of locking mechanism for its dust cover.
In order to open it, users have to pull out, rotate and raise a latch that otherwise keeps it tightly shut.
This has the added benefit of keeping the dust cover from rattling or accidentally coming open in game, although it does take some practice to get the hang of and may need to be worked in a bit at first.
One thing to note, though, is that the handguard is modeled after the floating handguard of the real steel AK12, so while it does feel a little firm on the whole, there can be some wobble.
Accessory mounting options
In general, airsoft AK's aren't really all that well known for being very accessorizable, which can be a bit of a downer if you're the type that likes to kit out your weapon.
Helpfully, as a more modern take on the classic AK platform, the Arcturus AK12K comes with a full length picatinny top rail, which is riveted into place and only briefly broken by the hinge of the gun's dust cover.
The gun also comes with a rather aggressive-looking handguard that sports a bottom and twin side rails .
As a result, you can mount all your favorite optics and accessories to the AK12K, including optics, flashlights, lasers, foregrips and more.
One thing to note is that the side rails are fairly low-profile three-slots.
While they do feel quite smooth and easy to hold, some larger accessories can sometimes take a little effort to mount.
The Arcturus AK12K also comes with 14mm CCW threading, so adding your favorite mock suppressor or tracer unit is pretty easy to do, as well.
Sights
In terms of sights, the Arcturus AK12K comes with fully adjustable and removable AK74-style sights at the front and back.
The sights are mobile, held in place by a grub screw mechanism that, when loosened, allow the sights to be moved up or down the top rail in order to adjust the sight radius.
The rear sight is, unlike a typical AK, a peephole rather than a notched sight.
This can help with more precision shooting as it makes it a little easier to center the front post and tends to obscure less of the post/target area.
One thing we do like is that the sights fold pretty flat, so they're not a lot of overhead to obscure any optics or to get caught on clothing or gear.
Internals
Internally, MOS has done a pretty good job with the Arcturus, as well.
The gun has a full metal, TM-compatible V3 gearbox.
Inside, you'll find decently shimmed steel 18:1 gears with 8mm bushings (on the spur and sector gears) and 8mm bearings (on the bevel), which is kind of unusual but seems to work pretty well to keep things balanced.
The gearbox also contains a microswitch trigger, a 20mm nozzle, a copper cylinder, a steel spring guide and a nylon-reinforced polymer ported piston with full steel tooth rack, which is missing its second to last tooth for a more optimal angle of engagement.
The hop up unit in the Arcturus is pretty decent as well, with a metal chamber and a pronged, rather than flat mound, bucking that offers a bit more accuracy and consistency of spin.
It is also a fully adjustable slide type that is located under the dustover, which makes it easy to access (although the AK doesn't really have a bolt catch, so you will have to hold the bolt back while you tweak your spin).
New models do come with an even easier to adjust rotary-style hop up, but as of writing both types were still being sold.
Connected to the hop up is a pretty decent 6.02 mm tightbore stainless steel barrel, which gives the gun a little more oomph where it counts.
Powering all this, the Arcturus comes with stock with a 19K short type motor, which is torquey enough although nothing really to write home about.
One thing we did appreciate about the Arcturus' internals is that MOS has included a true Quick Change Spring system.
Unlike many other "Quick Change" airsoft guns that require users to disassemble the gun and pop out the gearbox, users can upgrade or downgrade the AR12K's spring from the gun's exterior by unscrewing and removing a plate located behind the stock.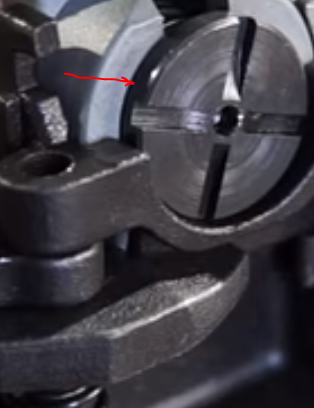 Although this can be done with a basic screwdriver, Arcturus has included a plug-like tool (fitted into the AEG's cosmetic gas tube) specifically for this purpose, which is kind of thoughtful and actually pretty clever.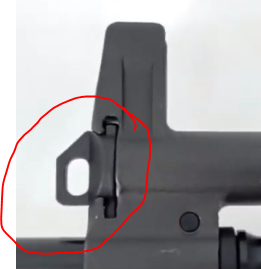 In this way, removing the spring can be done just about anywhere and in only a few seconds.
In fact, this process is actually a lot easier than can be found on many similar quick change systems on modern AR-platforms, which require users to work through a buffer tube, owing to the Arcturus AK12's stock's ability to fold to the side and out of the way.
Battery Space
Many AEG AKs tend to place their battery compartment underneath the AK dust cover, which can create a rather cramped battery space.
The Arturus AK12K AEG has at least solved part of this problem by allowing its battery compartment to extend partly into the AEG's otherwise non-functional gas tube.
This creates a lot more space lengthwise, which is good news for those using stick batteries.
Unfortunately, when it comes to height, while the gun will accept many 11.1V LiPos, some others can still be something tight squeeze.
This is especially true when you consider that the AK12K's dust cover clamps and locks down with a latch, leaving less room for error.
As a result, although not quite as bad as many other AKs, such as the LCT PP-19, users will still have to be a little careful with the size of batteries they pick out.
Performance and Accuracy
All things considered, the Arcturus AK12K is actually a surprisingly capable airsoft carbine.
Power-wise, we saw the gun get around 415 FPS with 0.20g BBs, which is pretty good out of the box performance and means the AK12K should be more than able to hang with the M4s, AK74s and other big boys of the typical airsoft field.
It's also very consistent, thanks to its high quality internal components, with a variation in power output of only about 2-3 FPS.
That said, it does mean that it can shoot a bit hot for some CQB games with their stricter FPS limits.
Luckily, as we mentioned earlier, the gun comes with an actual quick change spring system, so popping in an M90 spring and getting the power under 400 should be relatively painless.
The Arcturus AK12K is select fire, capable of being used on semi and full-auto.
On auto, with a 19K short type motor, it is capable of around 12 RPS, which is adequate although nothing particularly special.
Although the gun does come with markings indicating that it is capable of burst mode, most versions do not and will simply fire on automatic if selected.
That said, some units have begun shipping with ETUs that do provide 2 round burst modes. Although we haven't tested one ourselves, it is something to look out for.
Interestingly, because the AK12K comes with a microswitch trigger, the gun has a nice, crisp and very clicky pull, which can be a lot of fun and provides decent tactile feedback compared to most typical contact triggers.
In terms of accuracy, the Artcuturs AK12K is surprisingly laser-like and capable of hitting targets pretty far out.
We saw tight groupings at around 50 feet (15m) and continuing all the way out to around 100 feet (30m).
The gun has no problems hitting targets to 150 feet (45 meters), and some users report hitting targets at around 200 feet (60m) or more, although we haven't tested this ourselves.
Handling and Feel
If the more modern looks of the AK12K have you forgetting that the Arcturus is an AK, picking up is a surefire reminder.
The gun is fairly beefy, with its steel-heavy build tipping the scales at over 8 lbs when loaded, and that's not including optics, mock suppressors or any other accessories you might add to it.
That said, this heft does actually add to the realism of the replica, as AKs of any type are not exactly known to be lightweight.
The Arcturus AK12K is somewhat front heavy, with a good deal of the gun's weight located in front of the trigger, although it's not too bad and the gun isn't all that tiring to hold, despite its weight.
One thing we did notice and like is the finger shelf, located on the safety switch.
This allows users to toggle the safety using their index finger, which makes operating the gun a lot easier, even for those with stubbier fingers or smaller hands.
In terms of its dimensions, at around 33.5 inches (850 mm) at its longest and just under 24 inches (605 mm) with the stock folded, the AK12K is more compact than most full length AKs and, on the whole, is a very versatile gun that is well-suited to most types of game play.
That said, it is several inches longer than a folded AK74U or the PP19, which might be something dedicated CQB players looking for an extremely compact weapon might want to consider.
The gun's grip is also fairly interesting to look at.
It is made mostly of smooth plastic and doesn't have much in the way of texturing, but in our opinion it is superior to those found on most standard airsoft AK74s and AK47s out there, with ridging and finger grooves that make it fairly easy to get a good grip on it.
The gun's stock, too, is a bit of a departure from a typical AK.
Essentially a blend of AK and AR styling cues, the stock is a folding buffer tube crane model.
In other words, it both folds to the side and telescopes out to four additional positions (making 5 in total), making it easier for longer or shorter arms to use comfortably
Further, when fully extended, its nylon-reinforced plastic construction makes it nice and rigid, allowing users to shoulder the gun properly and without any undue bending or flex.
It also has a decently thick removable rubber pad, which makes the gun a little more comfortable when it's pressed against the user's body for long periods of time.
In terms of ambidextrous design, well…it's an AK and so it is more oriented to righties.
Although the mag release and sling mounts are capable of both right- and left-handed use, the selector switch and charging handles are both right-hand oriented.
Maintenance
As a well-built AEG, there isn't a whole lot of maintenance to do with the Arcturus AK12K.
That said, every airsoft gun needs to be taken care of from time to time and this gun is no different.
As with other AK airsoft rifles, disassembling the Arcturus AK12K is a bit more tricky than a standard AR variant.
Users have to first remove the dust cover, which itself requires that users remove the locking lever assembly. This involves removing (and not losing) a small clip, then pulling out the lever itself, and finally removing the cover.
From here, users can check the frame, replace the battery, work on the hop up, and so on.
To go a little deeper, users need to pop the front body pin, remove the bolt assembly, remove the grip, remove the safety selector, and then unscrew the screws holding the gearbox in place.
From there, the gearbox can be removed from the body and checked for damage or to affect repairs.
As can be seen, while the tank-like and screwed-in AK design does keep everything safe and secure inside the gun, it does mean that disassembly will require a bit more sweat equity than other airsoft guns out there.
Magazine type and capacity
The Arcturus AK12K is kind of interesting when it comes to the magazines it comes with.
While most airsoft rifles come with a main magazine and (maybe) a spare, the Arcturus actually comes with two different magazine types – a plastic 500 round hi-cap and a plastic variable round mag.
The variable round magazine allows users to select between two capacities with the flick of a switch- turning the mag into a true-capacity 30 round or a mid-cap 120, which is kind of cool.
If you don't like the mags for whatever reason, or if you want to find cheaper spares, the Arcturus AK12K does have good cross-compatibility with AK mags from other brands, such as other Arcturus AK models, Dboy, CYMA, LCT and more.
While some mags may fit better than others, and some may rattle in the mag well a lot more than the rest, this does give users a lot more choice when it comes to the price and style of the parts they pick up, which is nice.
Price
Note: Prices correct as of writing, all prices in USD.
Coming in around $350-400, depending on the retailer, the Arcturus AK12K is not exactly light on the wallet.
It is on the more premium end of full AKs, around the same price of the Vityaz AEG, or some of the metal LCT AK74s out there, and a fair bit more expensive than a standard CYMA AK.
That said, it is a highly accurate, intimidating-looking, very well-made and full-metal AK12 carbine variant that is easy enough to modify and customize, versatile enough to use in most situations and powerful enough to make other players think twice about engaging you.
Or
Or
Arcturus AK12K Advantages
Robustly built
The Arcturus AK12K is largely made of stamped steel, and what's not steel is generally made from high quality aluminum or nylon-reinforced plastics.
You can't reasonably ask for much more than that in an airsoft gun, and it should stand up to most typical use and abuse without an issue.
High quality internals
The Arcturus AK12K isn't just built solidly on the outside, its internals are quite well thought out and put together, as well.
The gun comes with an all metal, upgradable V3 gearbox that comes with 9mm bearings and bushings, steel gears, microswitch trigger, ported and full steel toothed piston, stainless steel tightbore barrel, pronged bucking, and more.
Foldable and retractable stock
The Arcturus AK12 K makes use of an interesting 5-position crane stock design that also folds to the side, letting the gun extend out to accommodate a wide range of arm lengths while also being able to become quite compact and easy to maneuver around with in CQB events.
Very realistic
Although it lacks any Kalashnikov markings, the Arcturus is a pretty true to life replica of the AK12 and AK12K carbine model, being very realistic in its looks, dimensions and weight.
Highly accurate
Thanks to its high quality hop up unit and decent internals, the AK12K is a very accurate airsoft gun, being able get decent groupings at mid range and able to hit targets well past where many other carbines give up the ghost.
Powerful
At over 400 FPS, the Arcturus AK12K is powerful enough to compete with some of the mainstays of airsoft rifles and should have no problem serving as a primary in outdoor games.
Easy quick change spring system
For the times when users need to drop FPS down to indoor or CQB limits, the AK12K comes with a pretty effective and easy to use quick change spring system.
Users can pop out and and replace a spring from the rear of the gun needing to remove any component of the gun, something that can be done in a matter of seconds and from any location.
Lots of room for accessories
The Arcturus comes with top, side and bottom picatinny rails, as well as 14mm CCW threading, allowing users to freely load the gun up with accessories such as optics, lasers, flashlights, mock suppressors, tracer units, grips, handstops and more.
Good magazine compatibility
While the Arcturus AK12K comes with a hi-cap and a variable low/mid-cap, it can also accept a wide variety of AK style mags types from other companies, such as LCT, CYMA, Dboy and others.
Disadvantages
Pricey
There's no getting around it, the Arcturus AK12K is not a cheap airsoft rifle and it's $350-400 price tag can be hard on the wallet.
Some batteries can still be a tight fit
Although the battery compartment is superior to many AKs out there, and is quite spacious lengthwise, the AK12K can still be a bit cramped when it comes to height limitations on its batteries.
Can be kind of heavy for some users
Modern looks aside, the AK12K is still an AK (a stamped steel one at that) and tips the scales at over 8 lbs when loaded, which can be a bit much for some players to carry for long periods of time.
Bottom Line
The Arcturus AK12K's modern looks and aggressive styling help it not only stand out in a sea of M4s and other AR variants, but also against the much more common AK47s or the AK74s out there.
More than that, with its durable metal construction, high quality internal components, hard hitting power and high degree of accuracy, it's simply an extremely good and versatile airsoft gun.
Ted Clark– Hailing from Florida, Ted has been an avid airsoft enthusiast since he was in middle school. When he's not checking out and reviewing airsoft guns, he enjoys picking off his enemies one by one on the field as a sniper.