Replacing the legendary M1 Garand in 1959, the M14 was the US military's final main battle rifle before itself being replaced by the M16 during the Vietnam war.
Although the era of the lightweight and nimbler personal assault rifle shunted the M14 aside to a large degree, its greater stopping power and accuracy at range meant that gun found favor as designated marksman rifles and even sniper weapons.
Many models were even used in the Afghanistan and Iraq conflicts of the 21st century, making the M14 a rifle with a long combat record.
As a result, it's perhaps not surprising that quite a few airsoft enthusiasts have added M14s to their collections, rightfully seeing them as an excellent DMR base with a strong real life military connection.
If you think you might be ready to make your next airsoft gun purchase an M14, then read on as we list some of the models that we believe offer the best bang for your buck.
In A Rush? Check Out Our Top Picks
What We Look For In An Airsoft M14
Realistic build
An airsoft M14 is largely a historic replica and so we want ours to look as close to the real deal as possible. 
Generally speaking, there are two variants of the M14 that are sold in the airsoft world – a standard or classic replica and the Enhanced Battle Rifle or M14 EBR.
Classic M14/M1A
The standard M14 weighs in at around 9.2 lbs (4.1kg) empty and is about 44.3 inches (1126 mm) long, being a full sized battle rifle.
While we would expect some slight differences in weight when it comes to an airsoft build, particularly with AEGs, any replica should maintain the overall dimensions of a real steel version and have some substantial weight to it.
The original M14 stocks were made of a dark birch and walnut, which have a rich mid-range brown stain , while later models were built using a fiberglass composite (in order to prevent the swelling that came from getting wet) and were either dark gray, OD green or tan.
Classic M14 replicas should come with a 22-inch barrel tipped with a long, horizontally ventilated flash suppressor and use front blade sights and an adjustable rear military aperture sight. 
The guns should use a distinctive, paddle-style charging handle, have two metal sling points (one at the butt of the gun and one under the front of the stock), have a polymer or metal heatshield to the top and should use a metal box magazine. 
They also should have a rather unique looking, key-style selector switch on the rear left side of the gun.
M14 EBR
The EBR variant of the M14 has a few distinct features to look out for.
Like the traditional M14 it is fairly heavy (heavier actually at 11.2 lbs empty), but comes in at a more maneuverable 35 inches (889 mm) and has a shorter, 18 inch barrel.
The EBR also has a far more aggressive, tactical look to it.
It is made of lightweight aluminum, ventilated along the frame, has a quad rail system on its squarish handguard and adds a pistol grip and skeletonized telescoping EBR stock with an adjustable cheek rest.
Quality
M14s are not the most common airsoft gun out there, nor are they in any way the cheapest.
Being hard to find and somewhat expensive to buy, you generally want yours to be built to last.
In general, we like to see an airsoft M14 have a nice, solid feel with the barrel assembly mounted nicely in the frame and showing little to no looseness or wiggle.
The trigger should be nicely mounted and depress/return smoothly, the selector lever should be snugly installed and click into place, and while there can be a bit of rattling with this gun it shouldn't be excessive.
EBR models, meanwhile, do have a lot more external screws, fittings and mounting points and we expect these to be properly tightened and installed, preventing the gun from rattling too much when handled.
Inside, of course, we like to see durable metal or steel components, reinforcements and fairly upmarket parts that will allow the gun to be used for some time.
Performance
With airsoft M14s, we're really looking for accuracy more than sheer power as many users will want to use these as a base for a DMR.
While they should have enough power to do the job (think your typical 300-400 FPS), what we're looking for is a gun that will hit man or torso sized targets at the 150 foot (45 m) range without any real issue or need for extensive modification.
Upgradability
While milsim enthusiasts and collectors might be happy with the M14's standard looks and performance, many airsoft players will soon want to turn their guns into a USSOCOM-style DMR platform.
As a result, we like our airsoft M14s to be easily upgradable.
Aside from having threaded barrels and room for bipods and the like, we prefer they use as many standard parts as possible and ideally having ready aftermarket parts ready for them.
With AEGs, for example, we like to see an upgradable TM standard V7 gearbox with few proprietary parts, room for electronics upgrades (added/improved MOSFET) and so on.
Magazine Compatibility
Finally, like the guns themselves, M14 magazines can be expensive and hard to find.
As a result, we do like our airsoft M14 guns to be able to use a wider array of mags from other brands, which should help lower their long term cost of ownership.
It should also allow users to take their pick of any low, mid and hi-caps that might be available for M14s.
Our Picks
Best Overall – Tokyo Marui M14

| | |
| --- | --- |
| Realism | ⭐⭐⭐⭐ |
| Accuracy | ⭐⭐⭐⭐⭐ |
| Build Quality and Durability | ⭐⭐⭐⭐⭐ |
| Upgradability | ⭐⭐⭐⭐⭐ |
| | |
| --- | --- |
| Pros | Cons |
| Easier to carry around than many other airsoft M14s | Pricey |
| Solid Tokyo Marui build quality | Not the most powerful M14 AEG out there |
| Exceptionally accurate out of the box | |
| Extremely upgradable internals | |
| Easy to adjust, high quality rotary hop up | |
| Optional rail mount is easy to install | |
| Highly consistent fire | |
| Excellent mag compatibility | |
If you're looking for the best overall airsoft M14 out there, it's hard to argue with a Tokyo Marui – their M14 is simply extremely well built and probably the most reliable and precise out of the box model out there.
To begin with it's important to note that this isn't a wood and metal replica.
The Tokyo Marui M14 stock and heat shield are made of polymer, rather than wood, and the guns bolt, receiver and barrel, meanwhile, are all made of a fairly strong alloy finished in flat matte, which give the gun a very realistic look overall.
The gun even comes with fairly authentic-looking Springfield Armory markings and serial number immediately behind the rear sight, which are kind of cool.
When it comes to stocks, there are two versions out there – imitation wood and OD Green.
On the whole, we recommend going with the imitation wood version as it is quite nice and realistic compared to the shinier, more plastic-y OD…at least in our opinion.
Although it doesn't give the gun the same gravitas and real world feel as an actual wood stock, it is very durable, has a nice texture and is more weather resistant and long lasting on the whole – something users might come to appreciate on a more premium airsoft rifle.
More than that, it actually lends the gun an excellent weight-strength ratio, allowing the Tokyo Marui to tip the scales at a relatively modest 8.49 lbs compared to the 9-11 lbs of its competitors, making the TM M14 a little easier to carry and move around with.
Fit and finish on this M14 are typical Tokyo Marui.
When we handled it we found that its metal components were all securely fastened and screwed together, meaning it was pretty quiet when handled, and its selector switch and trigger mechanism were all properly installed, with no looseness that we could find.
The M14's rear sights are fully adjustable and do so quite precisely, audibly clicking into and, importantly, staying in position with minimal effort or confusion.
The gun's accurately-designed flash hider can be unscrewed to reveal 14mm CCW threading, which means the gun will readily accept most mock suppressors and barrel accessories.
While the standard Tokyo Marui M14 doesn't come stock with any rails per se, being based on a more traditional design, it does readily accept a screw-in rail mounting base (sold separately, sadly) that will allow users to add on their favorite optics or lasers, which is always appreciated.
Inside, the gun obviously contains a Tokyo Marui V7 AEG gearbox.
The V7's wires, trigger and safety are all nicely and securely fastened to the outside.
Inside, the gearbox contains nicely shimmed metal gears in an 18:1 ratio, 6mm bushings, polymer pistons and is powered by a pretty spritely 30K TM motor and fires through a nicely finished 19.69 inch long 6.08mm diameter brass barrel.
Being the OG airsoft M14 gearbox, the internals of the Tokyo Marui M14 are extremely upgradable.
You can find and fit just about any V7 upgrade into it, including improved gears, pistons, M14 MOSFETs, cylinders, tighter bore barrels, cylinder heads, HPA engines and more – it is probably the most configurable and modifiable platform on our list.
The hop up is a rotary hop up unit, which is capable of providing excellent spin and clicks reassuringly into place when turned – something that's not always a guarantee with airsoft M14s.
It's also conveniently located just in front of the magazine well, which makes it very easy to adjust the gun in-game if need be.
In terms of performance, the gun is capable of delivering about 290 FPS stock using an 8.4V battery and 0.20g BBs, which is a bit on the low side compared to most other M14s, although replacing the spring can get this up to the 300s pretty easily.
That said, if you are using this gun as a DMR base, then the stock FPS is rather meaningless anyway/.
Despite its lower power, the gun is exceptionally accurate.
We saw it hit torso-sized targets well past into the 170 foot range without any issue and with impressive consistency, making it probably the most reliable stock shooter on this list.
The Tokyo Marui M14 comes with a 70 round parkerized alloy magazine that looks quite realistic and feeds quite well.
It is a little lighter than some other models, which makes them easier to carry around in a loadout compared to some others, which is helpful.
In terms of price, usually coming in at $400, the Tokyo Marui isn't cheap.
That said, for the money it is an exceptionally well-built airsoft M14, is easier to carry than many others, is highly customizable and upgradable and, even when stock, is capable of reading out to deliver pinpoint shots from a significant distance. 
Or
Best Budget Option  – CYMA Sport M14 EBR
| | |
| --- | --- |
| Realism | ⭐⭐⭐⭐ |
| Accuracy | ⭐⭐⭐⭐⭐ |
| Build Quality and Durability | ⭐⭐⭐⭐ |
| Upgradability | ⭐⭐⭐⭐⭐ |
| | |
| --- | --- |
| Pros | Cons |
| Highly affordable for an M14 | ABS plastic frame |
| Good build quality | Motor not the most powerful |
| Pretty accurate out of the box | |
| Very upgradable, TM standard internals | |
| Really cool sounding charging handle with lock | |
| 6.04mm tightbore barrel | |
| Excellent mag compatibility | |
If you're looking for a decent airsoft M14 but don't want to completely annihilate your budget, the CYMA Sport M14 might just be the right gun for you.
Like the Tokyo Marui from which it is, shall we say, inspired, the gun is an all plastic affair.
While the barrel assembly and receiver are made of aluminum alloy, the frame itself is made from ABS plastic, which is actually lightly textured with a sort of grainy feel to it.
Although it is fairly thick and resists bending pretty well, the plastic isn't quite as durable as some of the reinforced polymers used on other guns or more premium CYMAs (or wood/aluminum used in some other M14 models).
Although it will stand up to day to day airsoft use and will do fine as a DMR option, you probably won't want to bang it against something or handle it excessively roughly.
Beyond this, however, the CYMA is an accurate replica of an M14.
While it lacks any official trademarks, it matches the overall dimensions of a real steel M14 quite well and, at 9 lbs, it has roughly the right amount of heft to it, as well.
CYMA offers its Sport M14 in three colors – black, OD Green and an imitation wood version.
Aside from looks, the gun is fairly accessory-friendly, as well. 
It comes with 14mm CCW threading underneath its flash hider and, like the TM, it can be fitted with an add-on rail (that is also sold separately), which will allow the gun to fit pretty much any optic or laser sight out there.
Inside, the CYMA uses a metal, TM standard V7 gearbox that contains metal gears, 6mm bushings, a brass cylinder and connects through a decent quality rotary CYMA hop up unit to a 6.04mm tightbore brass inner barrel barrel, which is a step up from most competitors.
That said, the gearbox is powered by a somewhat average short-type motor and doesn't come with a MOSFET, which probably should be the first port of call when it comes to upgrading the gun if you want to run it on LiPOs.
Performance wise, the CYMA is a pretty good all around performer.
With a 9.6V battery and using 0.20g BBs, we saw the gun chrono in around 350 FPS, which means it offers a good balance of indoor and outdoor use and shouldn't have issues being used where there might be stricter FPS limits.
Accuracy is quite impressive, as well.
Once everything was dialed in, the gun was able to easily hit man-sized targets around 150-160 feet all day long without any kind of issue, meaning it is competitive with other M14 models out there.
The CYMA Sport M14 comes with a 450 round hi cap alloy magazine that feeds pretty decently and looks and feels pretty close to the real thing.
Mag compatibility for the CYMA is quite good, as well, which makes it easier to save a little money in the long run and makes it a lot easier to find spares as the gun can make use of pretty much any TM-compatible M14 mags out there, including low and mid caps.
Price, however, is where this gun really stands out from the pack.
Generally speaking you can pick up a CYMA Sport M14 for just under $200 and even get more kitted out versions for under $350, which makes it an excellent value option and perfect for beginners and those on tighter budgets. 
Or
Best M14 EBR – G&G M14 EBR
| | |
| --- | --- |
| Realism | ⭐⭐⭐⭐⭐ |
| Accuracy | ⭐⭐⭐⭐⭐ |
| Build Quality and Durability | ⭐⭐⭐⭐⭐ |
| Upgradability | ⭐⭐⭐⭐ |
| | |
| --- | --- |
| Pros | Cons |
| Full metal, highly durable build | Pricey |
| Very realistic design | Proprietary gearbox parts |
| Highly adjustable EBR stock | Accessing battery can take some unscrewing |
| Easy to add accessories | |
| Good power | |
| Highly accurate and consistent fire | |
| Durable internals | |
If you're looking for an airsoft gun that's built like a tank and can take just about whatever you can throw at it, then the G&G M14 EBR should definitely be at the top of your list.
The gun is a full metal airsoft gun, with sturdy alloys used as part of the barrel assembly, rails, mock bolt/charging handle, receiver and frame.
The only real use of plastic on this gun is in parts of the stock and the grip, so the gun is exceptionally hard wearing and should stand up to just about anything you can throw at it.
The G&G is also very realistic in terms of looks and overall dimensions, matching a real steel EBR pretty closely.
There are two versions out there – a shorter/SOCOM style version and a longer (L) version with a slightly extended barrel and longer flash hider, both of which are pretty much the same other than in terms of overall length.
Unlike many of its competitors, it even comes with an accurately replicated EBR stock that includes a fully-adjustable cheek riser, seven possible positions and an ambidextrous sling plate that makes things a little easier for left-handed users.
One thing to note with the G&G M14 EBR is that, due to its use of thicker metals in its design, it isn't too far off from the actual weight of an M14 EBR.
At around 10 lbs (4.5 kg) it is more on the luggable side of airsoft guns and your non-dominant arm should be prepared for a bit of a workout when holding this bad boy up.
This forward weight is especially pronounced as, being an EBR and having an EBR stock, the battery is located in the gun's handguard.
Although there is ample space for most battery sizes, the handguard is rather firmly held in place by six hex screws, which means that popping batteries in and out can be a bit of a pain.
Being an EBR there are, of course, a ton of accessory options on this gun.
The gun sports quad rails along the front of the handguard, providing users with their pick of places to mount optics, grips, bipods, lasers and more.
There is also a 14mm CCW threaded outer barrel, which makes adding mock suppressors or tracer units pretty easy to do.
Inside, rather than a standard V7, G&G uses its own M14 gearbox.
A full metal design, it contains V2-style metal gears, a unique cylinder head and gear system, a metal toothed piston, a well-finished 6.08mm brass barrel and an AUG-style rotary hop up, which is accessible when the bolt is drawn back.
The gearbox is powered by a short-type blue G&G motor that offers decent enough torque and allows the gun to get around 18 RPS on full auto, which isn't bad at all.
G&G has also installed an ETU into the gun, which allows it to be LiPo-ready (unlike most other M14s) and gives it a few programmable options, such as a burst mode and semi-lock, which is perhaps more useful if your field has restrictions regarding full auto and DMR platforms.
While it is pretty well built overall, G&Gs use of its own gearbox is perhaps the major downside of this gun.
The internals are not compatible with TM standard V7s and make use of a number of proprietary parts.
While there are a few companies that produce replacements and upgrades for G&G M14s, there aren't quite as many as a typical TM M14 clone.
As a result, it can be a little harder to heavily mod these guns and, given the fact that most users will probably want to use this as a platform for building a custom DMR, this is the main reason why the gun doesn't sit at the top of our list.
That said, proprietary or not, the G&G internals do make the gun an impressive performer out of the box.
Using a 11.1V LiPo and 0.20g BBs, we saw it get around 390-400 FPS, meaning it can easily keep up with better quality M4s on the field, and the gun's ETU gave it a nice and light trigger.
It is also very accurate, being able to reach out and and hit torso-sized targets at 170-180 foot range once dialed in with no issue and with impressive consistency.
In terms of mags, the gun comes with a 450 round hi cap magazine that is quite solidly built and feeds pretty well and reliably once you get the hang of loading it (rocking it home).
Unfortunately, the gun's magazines are also somewhat proprietary and are not compatible with other TM standard M14 magazines, which can make finding replacements a little more challenging.
Finally, when it comes to price, the G&G is more on the premium side of AEGs and, at around $500 or so, is a bit pricey.
That said, for the money you do get a premium experience with a gun that is extremely solidly built, powerful, very accurate and simply a pleasure to shoot. 
Or
Should You Pick A Traditional M14 Replica or An EBR?
By and large when it comes to airsoft, collectors tend to have two choices – a traditionally framed M14 or one set in a more tactical looking EBR frame.
Whether we're talking about a Tokyo Marui or clone or a manufacturer using some kind of proprietary gearbox, internally a manufacturer's M14 variants tend to be more or less identical inside.
Externally, however, they are quite different and have vastly different functionality and handling characteristics.
Traditional airsoft M14s tend to use a simple plastic frame, where the stock and handguard form a single piece.
This old-school look means that they tend to be a little lighter in hand but are also harder to externally customize than a comparable M14 EBR, as they don't have quad rail handguards.
They also tend not to come with a top rail, requiring users to buy and attach their own in order to mount any optics.
Good quality EBRs, on the other hand, tend to be made of metal (usually aluminum alloy).
This can make them a little more durable on the field, but also can substantially add to the M14's already-considerable weight – it's not uncommon for these things to weight 10-12 lbs before adding anything to them.
They are more readily accessorizable than their traditional counterparts, lending themselves to a more modern, tactical look by letting owners easily attach their choice of lasers, flashlights, bipods, grips, optics and more to the top, bottom or sides of the gun.
That said, as the EBR's quad rail is set so far from the back of this 35 inch gun, anything you do add to the quad rail can make the gun a bit more front-heavy.
As can be seen, both variants have their advantages and disadvantages and so it really comes down to personal preference and how much weight you're willing to tolerate.
If you're looking for a more slimmed down M14 or are building a DMR with very specific options or a particular look in mind, or if you're simply a fan of the old school, then a more traditional M14 airsoft replica might be right for you.
If, however, you don't mind the extra weight and you're someone who wants maximum external options to work with, or are more of a fan of modern SOCOM loadouts, then you'll probably want to go with an EBR replica.
Why Pick An M14 As Your Next Airsoft Gun
They're not another M4
It's no secret that airsoft fields tend to be awash in a sea of AR clones.
Whether in its classic or EBR form, an airsoft M14's distinct profile can help its user stand out a bit from the pack.
M14s have a long and storied history
From their use in the Korean and Vietnam wars all the way to the battlefields of 21st century Iraq and Afghanistan, M14s have seen their share of action, whether as a main battle rifle or as a DMR platform.
As a result, they can be a great option for collectors or as part of a milsim loadout.
Excellent DMR platform
Airsoft M14s tend to have a few things going for them that make them a good choice as part of a designated marksman loadout.
Aside from their connection to real world DMRs, as airsoft guns they are long barreled options that tend to make use of the V7 AEG gearbox, which itself tends to be quite stable and lends itself to consistent and accurate fire.
There are also a wide number of parts and accessories that can help turn just about any stock airsoft M14 gun into a pretty solid long range performer.
Things To Be Careful About
They're big…and heavy
Like their real steel counterparts, airsoft M14s tend to be heavy and bulky.
With polymer models weighing in at over 9 lbs (4.08 kg), and with even more tactical EBR models being well over 35 inches long, they can be harder to carry and maneuver around with in close quarters compared to a typical M4 or even a standard M16 replica.
And, because much of the weight (especially with EBRs) is on towards the front of the gun, it means your weaker arm is likely to get a nice long workout during a game.
AEG model gearboxes are a bit unusual
Airsoft M14 AEGs tend to use a V7 gearbox, which itself is fairly different from the usual V2s or V3s most airsoft players will be familiar with, which can make them trickier to work with…at least initially.
Aside from their obviously different shape, their wiring tends to be external, as are the safety and trigger, they use a greater number of screws than a V2, there is a motor cage to contend with, they tend to have a slightly longer cylinder, and use slightly different sector gears.
At the end of the day, some airsoft users come to love working on V7s while others hate them with a fiery passion but suffice to say it's something to keep in mind if you're someone who likes to tinker around with their airsoft guns.
They're hard to disassemble
Airsoft ARs tend to be very easy to take down – pop a few body pins out, separate the receivers and you're pretty much most of the way there.
Like an airsoft AK, airsoft M14s can be hard to disassemble.
They tend to have lots of screws, parts that need to be popped off in a specific order and often feature springs that are too easily lost in the process.
As a result, doing full maintenance or repair can be a little more time consuming compared to a typical M4.
An example of a full disassembly can be seen below.
Bottom Line
An M14 airsoft gun isn't the easiest gun to find and isn't necessarily the cheapest, but if you are able to find a good quality replica it can make for an excellent DMR base, milsim primary or a valuable and interesting piece in a larger collection.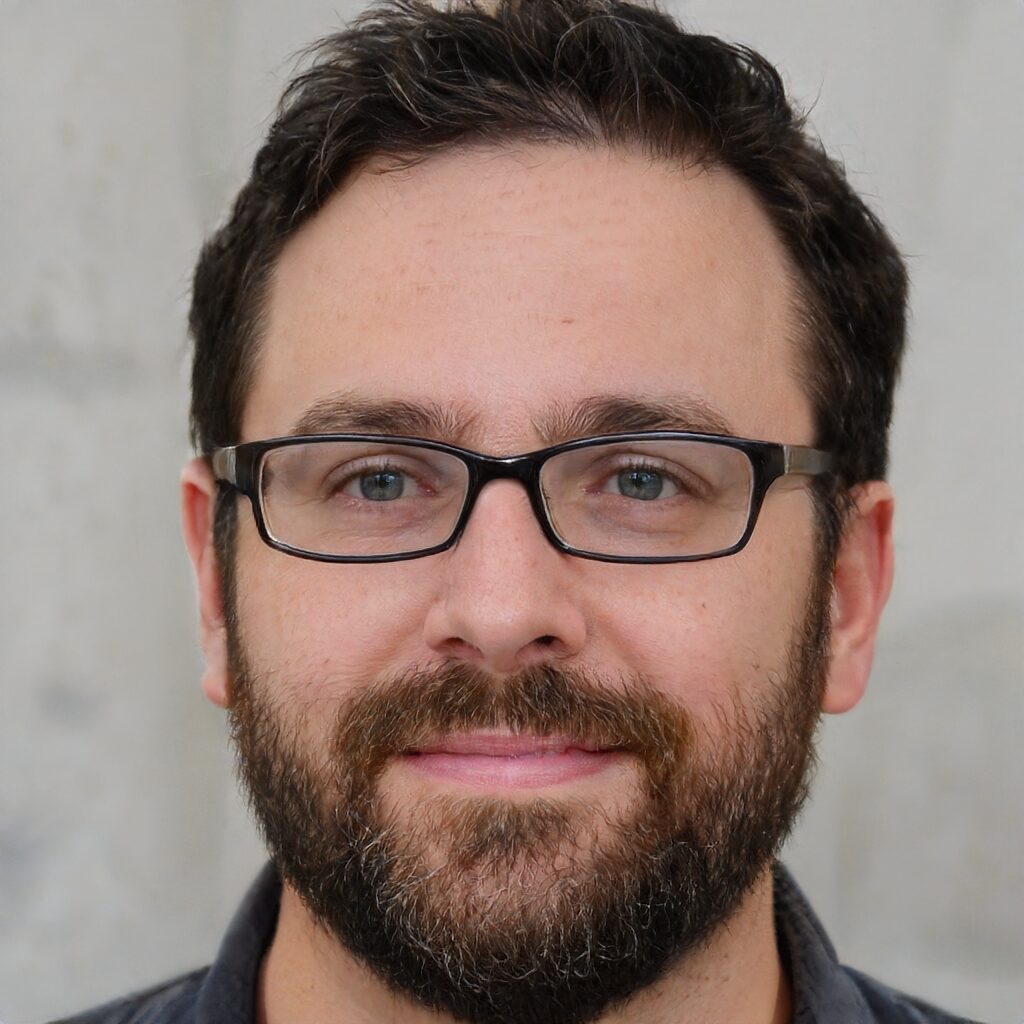 David Lewis – A longtime airsoft and airgun enthusiast and collector, our editor David's lifelong passion for tactical sports began in high school with some friends, a cheap knock-off airsoft M4, and an open field behind his parents' house.

When he's not plinking around, he enjoys sharing his knowledge of airsoft and helping those just starting out.