Developed during WW2 by the Soviet Union, the PPSH 41 (aka Shpagin's machine-pistol-41, aka the "burp gun") was developed as a cheap, simple and easy to manufacture submachine gun that quickly gained a reputation for reliability and an impressive rate of fire.
The gun was used extensively by Soviet forces across the Eastern Front (and beyond) and later saw service in the Korean and Vietnamese conflicts.
The PPSH 41's unique looks has made it something of a go-to SMG for period films such as The Guns of the Navarone and for video games such as Call of Duty, Escape from Tarkov and more.
It should therefore come as no surprise that it has achieved something of a cult status among airsoft enthusiasts.
If the idea of adding an airsoft PPSH 41 to your collection brings a twinkle to your eye, it is important to take your time to pick one that aligns with your specific airsoft needs…even if there aren't a ton of models out there to choose from.
To help out, we've put together a list that examines the best models out there based on a variety of factors, such as realism, performance, cost and more.
In A Rush? Our Top Airsoft PPSH 41 Picks
What We Look For In A PPSH 41 Airsoft Gun
Realistic Design
Let's face it – nobody is buying an 8-pound metal-and-wood World War 2 submachine replica for any cutting-edge performance capabilities.
If you're looking at a PPSH 41 airsoft gun most likely you're doing so for its historical relevance, unusual looks and, yes, media associations.
As a result, and perhaps more than more contemporary options, accuracy of design is an important factor with these guns.
While the PPSH is a fairly simplified design, more or less its raison d'être, it does have a few features that users should be on the lookout for.
Any replica should be made of metal (ideally steel but, this being airsoft, a thick alloy is also acceptable), have a dark real wood stock and, of course, be fitted with a distinctive barrel shroud with air cooling vents and a striking slant brake.

The PPSH 41 famously has its selector placed just in front of the trigger, and a safety/bolt lock integrated into the charging handle itself as sort of a sliding half-circle, which should all be present.
Finally, the PPSH 41 had fairly typical iron sights with a fairly large metal hood over the front sight.
Finally in terms of trades, the Soviets weren't exactly known for their marketing and branding and so their guns weren't quite as decked out as some Western rivals.
That said, authentic PPSHs do have some receiver markings that a good airsoft replica should feature.
In particular, just in front of the ejection port they should have a Soviet star design with the year of manufacture (1941-1946) and factory number just below it, as in the picture below.
Realistic Size and Weight
In terms of its dimensions, as an old school SMG, the PPSH isn't exactly as compact or lightweight as a modern CQB-optimized gun and its airsoft replicas shouldn't be either.
Users should look for a replica that is as close to the original's overall size and weight, which we've laid out in the chart below.
| | |
| --- | --- |
| Build | Stamped steel receiver, wood furniture |
| Length | 33.2 inches (843 mm) |
| Barrel | 10.6 inches (269 mm) |
| Height | 7.63 inches (193.8 mm) |
| Weight | 8lbs (3.63) empty12.01 lbs (5.45 kg) with drum |
Overall Build Quality
Like other vintage-inspired airsoft guns, an airsoft PPSH 41 is something of a niche item that tends not to be the main focus of an airsoft manufacturer's product line.
As a result, quality control can sometimes fall by the wayside.
In general, we are looking for a gun that is relatively quiet to handle (no needless rattling or clattering), with a receiver that's firmly mounted to its stock, with screws that are solidly installed, iron sights that are nicely fixed into place and a trigger group that's both firmly attached to the gun's motor and frame.
Performance
We don't expect an airsoft PPSH to be a sniper's delight, a dedicated LMG or your next DMR build.
We do, however, expect one to have well-balanced power and performance.
The gun should be powerful enough to hit a target but not so much that it will be banned from most fields, so we tend to prefer guns that chrono at around 350 FPS or so and tend to look less favorably on those that clock in at over 400 FPS, unless they can swap springs and depower easily.
In terms of accuracy at range, while we acknowledge that this is an SMG and is meant to be fired on full auto, we still like to see our airsoft PPSHs be able to somewhat reliably hit targets at the 80-100 foot range if set to semi, which would give them greater usability in a game.
In a similar vein, we do expect our airsoft PPSHs to have an adjustable hop up of some kind as this isn't the early 1990s anymore.
Cost
Finally, while a PPSH 41 is something of a niche airsoft gun and will command something of a price premium for that, we do like it to be at least somewhat budget-friendly, particularly given its simple design and origins as a mass manufactured "people's SMG."
As a result, we tend to prefer those in the sub-$350 range, or about the price of a typical mid-range AEG.
Our Picks
Best Overall – S&T PPSH 41 EBB

| | |
| --- | --- |
| Realism of design | ⭐⭐⭐⭐⭐ |
| Size and weight | ⭐⭐⭐⭐⭐ |
| Overall build quality | ⭐⭐⭐⭐⭐ |
| Performance | ⭐⭐⭐⭐⭐ |
| Cost | ⭐⭐⭐⭐1/2 |
| | |
| --- | --- |
| Pros | Cons |
| Steel and wood construction | Can shoot a little hot out of the box |
| Extremely accurate design | Finish can wear over time |
| Solid build quality, internals | |
| Decent power | |
| Good battery space | |
| Quick change spring system | |
| Surprisingly accurate | |
| Very realistic design and feel | |
If you're looking for the best possible and playable PPSH, then the S&T PPSH 41 EBB is probably the right choice for you.
The S&T is a highly accurate replica of the PPSH, matching the classic Soviet SMG extremely closely in length (at 32.9 inches/835 mm) and weight (8.37 lbs or 3.8 kg), and sporting all its distinctive characteristics, from its distinctive vented barrel hood to pretty authentic replica factory markings along the top of the receiver.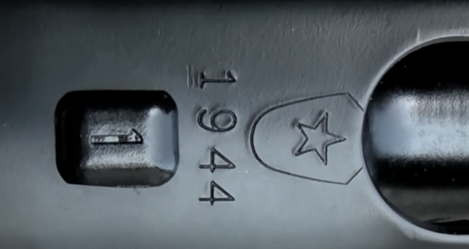 Further, the gun is full metal, sporting a stamped steel body and an actual wooden stock, which is pretty well finished for an airsoft gun (if stained a bit on the light side for our SSPH tastes) and has a surprisingly huge battery compartment.
All this makes the S&T extremely solid and durable as an airsoft gun and, unlike many other vintage airsoft options, actually capable of being taken to the field and standing up to most typical use, which is always nice.
In general, S&T has done a good job when it comes to build quality on this gun.
We found the receiver to be firmly and solidly attached to the stock, with no wiggling or looseness to speak of and the large trigger group to be properly installed and responsive.
When we handled it the gun was pretty quiet, as well, showing no annoying rattling or clattering, which is a bit unusual (but certainly welcome) when it comes to all metal airsoft SMGs.
Inside, the S&T PPSH 41 has a long gearbox that, while of a somewhat unusual design and with some proprietary parts (spring guide, tappet plate, trigger mechanism and a few more), does fit typical V2 and V3 parts – something that will go a long way when it comes to doing repairs or even upgrading the gun down the road.
Inside, users will find 18:1 steel gears, 8mm bearings, a microswitch (which gives the gun excellent trigger response), single steel toothed plastic piston and metal cylinder.

Sadly, due to the shape of the gearbox and the use of a microswitch the gun doesn't come with a MOSFET, which does limit the voltage the gun will safely handle in the long run to some degree.
It does, however, come with an easily accessible and adjustable hop up unit, located under the mock ejection port, making it easy to adjust the gun's arc of fire in game if needed, which we always like.
The hop up is quite chunky, easy to handle and has a fair amount of possible adjustments, which allows the gun's fire to be refined to a pretty good degree.
While not the most advanced hop up unit out there, it does provide a good amount of hop, letting the gun easily lift 0.28 and 0.30 bbs over a considerable distance without much of an issue.
Perhaps most usefully, the gun comes with a true quick change spring system, one that is easily accessible from the rear of the gearbox when the dustcover is popped open (unlike many other SMG options that require users to pop off a stock).

This quick change spring system allows users to quickly and easily unscrew and slide out the spring guide and up or down-power the gun as needed, making the gun easily configurable for CQB or outdoor games.
The gun's internals also come with an electric blowback mechanism, which gives the gun a decent enough shake when fired and allows the charging handle to reciprocate with each shot, which is always cool to experience and lets the gun feel just a bit more realistic compared to most AEGs.
That said, as with most EBB airsoft guns, the addition of extra internals does make for another potential point of failure, which is something that users should be aware of (although the mechanism can be disabled pretty easily).
Finally, in terms of performance, the S&T PPSH is surprisingly capable.
Fitted with a typical 9.6V 1500mAH and using 0.20g BBs, the gun hits at a respectable 380 or so FPS, so it should keep up with most of your comrades' airsoft AKs.
While this out of the box power may be a bit hot for some indoor and CQB fields, the gun can easily and quickly be downpowered via spring swap using the quick change spring system.
It's also decently quick – fitted with a 9.6V we saw it get around 16-17 RPS.
Although not exactly on the level of a Classic Army Nemesis or Scorpion Evo 3, it's not at all bad for a classic airsoft SMG, especially since the gun can send up to 2000 BBs downrange with its drum.
One thing to keep in mind is that, although the huge stock interior can fit some pretty big batteries, using too much power with this gun can result in double firing (as well as damage over time), which is something to keep in mind.
In terms of accuracy, although the gun isn't likely to be our choice when it comes to a DMR loadout, it is exceptionary accurate for a vintage replica.
Once we got it dialed in, we saw the gun get pretty impressive groupings at 100 feet (30m) on semi and even got BBs pretty close together at 150 feet (45m) without much of a problem.
Finally, when it comes to price, the S&T PPSH 41 comes in at just under $300 or so.
Although not the cheapest PPSH or Soviet replica out there, it's also not that expensive and delivers a lot of value for money (high attention to detail, solid construction, good performance), making it our top choice.
Just keep in mind that it does sell out particularly quickly.
Most Budget Friendly – 6mm Pro Shop/Snow Wolf PPSH
| | |
| --- | --- |
| Realism of design | ⭐⭐⭐⭐ |
| Size and weight | ⭐⭐⭐⭐ |
| Overall build quality | ⭐⭐⭐⭐⭐ |
| Performance | ⭐⭐⭐⭐⭐ |
| Cost | ⭐⭐⭐⭐⭐ |
| | |
| --- | --- |
| Pros | Cons |
| Steel body | Stock is faux wood |
| Pretty realistic | Proprietary gearbox |
| Well-balanced power | Not quite as long range as S&T |
| Good battery space | |
| Pretty accurate | |
| Quick change spring system | |
| Surprisingly accurate | |
If you're really into the PPSH 41 but have a bit of a tighter budget, the 6mm Pro Shop/Snow Wolf PPSH might be a better choice for you.
Like the S&T, the Snow Wolf is a pretty accurate replica of its real steel inspiration, matching a real steel PPSH pretty well in size (33 inches / 840 mm) and featuring a stamped steel body that makes the gun pretty rugged and realistic in-hand.
This particular model, sadly, doesn't come with a real wood stock.
Instead it is fitted with a polymer version that, while perhaps not as pleasing to the touch, does save a bit of money and actually looks pretty good in our opinion, having a somewhat darker color and realistic fake grain design that's fairly cool to look at.
It's also pretty cavernous, being able to accommodate some fairly large batteries, which is always nice.
The use of plastic also cuts down on weight to some degree, with the Snow Wolf coming in at just around 6.6 lbs (3kg).
Although not quite as heavy as the S&T or a real steel PPSH, it still manages to feel pretty solid overall and can be a bit easier to carry around for long periods of time, which is something to consider.
Inside, users will find a proprietary elongated gearbox with metal gears, a plastic piston with a metal tooth, a microswitch and an electronic blowback mechanism that, like the S&T, allows the charging handle to reciprocate with use.
The Snow Wolf also comes with an adjustable hop up unit with a sizable dial under the ejection port and a quick change spring mechanism that allows the gun to be downpowered (or up-powered) pretty easily, something we always appreciate.

In terms of performance, we saw the Snow Wolf chrono at around 330 or so FPS on 9.6Vs, which is decent enough and allows the gun to more readily be used in CQB or indoor fields without being flagged by any FPS limits.
Similarly, the gun offers a pretty good ROF on standard batteries, about 15 or so RPS, which should keep the 2000 BBs it stores in its drum coming nicely (or the 540 it contains in its cool included stick mag – something the S&T doesn't come with).
When it comes to range, once dialed in the gun is capable of hitting targets decently enough at the 100-120 foot range (30-37 m).
Although it will certainly hit targets further out with some effort and skill (or some basic modding), the gun's purpose (as perhaps expected of an SMG) is really in delivering close range suppressive fire, which it does pretty well.
When it comes to price, the 6mm Pro Shop/Snow Wolf PPSH can usually be picked up for around $260 or so, making it less expensive than the S&T.
With its largely accurate design and decent enough performance, this does make it a pretty good option to consider for those looking for more affordable PPSH action.
Why You Should Consider An Airsoft PPSH 41
It's a historically significant airsoft gun with a storied history
The PPSH 41 is a classic submachine gun with roots stretching back to WW2 where it helped the Soviets and the Allies drive the Axis powers back across Europe and to ultimate defeat.
Later, the gun would go on to be used in the Korean and Vietnam wars, cementing its status as an icon in the firearms world.
Buying an airsoft PPSH 41 replica can therefore be an achievable and legal way to own a piece of history for yourself.
Still looks really cool
With its wood and metal industrial construction, air cooled barrel, trigger guard mounted selector, chunky Soviet sights, slant cut barrel and, of course, a sizeable drum magazine option, the old-school PPSH still looks fierce all these years later and certainly stands out from the usual plastic M4s you'll see around most fields.
Retro looks, capable airsoft SMG performance
Although it is inspired by a gun from the 1940s, the internals of an airsoft PPSH 41 aren't really all that different from a typical airsoft M4 or AR.
They contain adjustable hop ups, standard ratio gears, modern wiring and so on, all of which allow these vintage style guns to deliver pretty modern performance.
Relatively compact and easy to maneuver around with
Although not the smallest SMG option out there, a PPSH 41 isn't too far off in terms of length and bulk from a carbine AR, making it far easier to maneuver around compared to many other vintage airsoft options, such as a Thompson.
Relatively affordable compared to other airsoft vintage guns
Vintage airsoft guns aren't always cheap and in some cases, such as with the MG42 or even a more modern FAL, they can cost several hundred dollars or more.
Generally coming in at under $300, airsoft PPSH 41s can be a far more affordable way for the average airsoft player (not to mention collectors and milsim players) to get their hands on an iconic and functional classic.
Ample battery space
Being rear wired and having a fairly sizable fixed stock, airsoft PPSH 41s tend to have ample battery space, something that's not always a given with SMG AEG.
As a result, users tend to have greater flexibility than is usual for a compact gun and are more free to pick up and use longer lasting or more powerful options.
Airsoft PPSH 41 Disadvantages
They're heavy
Although not quite as bulky as some other old school airsoft guns, at nearly 9 lbs (4 kg) empty airsoft PPSH 41s do have that Soviet heft to them that can make them harder to carry around for long periods of time.
Right hand only
Coming from the Soviet Union and designed in the 1940s, much like older AKs, PPSHs are configured for right-hand use, meaning that left-handed users can have a bit of a harder time with their manual of arms and sling points.
Limited demand can affect build quality, parts availability
At the end of the day, an airsoft PPSH 41 isn't going to sell in the same numbers as an airsoft AR or even an AK replica.
As a result, they aren't exactly on the top of any manufacturer's to-do list, which explains the distinct lack of options for this particular airsoft gun type.
Similarly, they're not usually going to be released with all the fancy bells and whistles more popular airsoft options tend to come with, such as programmable ETUs or performance internals.
Similarly, as these guns usually aren't massive money makers for a company, quality control can fall by the wayside at times and many airsoft stores aren't exactly clamoring to keep OEM replacement or even ready upgrade parts on hand.
There's not a whole lot you can readily do with one
Ultimately, an airsoft PPSH 41 is a vintage gun and users are pretty limited as to what they can attach to one.
These guns were developed in the 1940s and so there are no rails to speak of.
Further, the outer barrel of these guns is inset from the receiver, meaning attaching a tracer unit or suppressor is pretty tricky.
But perhaps more than all that is the fact that this is a classic and adding tactical mods to it will more likely serve to make its user an object of rather harsh ridicule or derision, rather than admiration.
They aren't made in huge numbers and they have some niche popularity
While it is not exactly the most common or popular airsoft gun around, the PPSH 41 does have a cult following in the airsoft world.
The combination of the fact that manufacturers aren't typically pumping them out in huge numbers and that there are quite a few history-minded enthusiasts out there, credit cards in hand, typically means that airsoft PPSH airsoft guns do tend to sell out fairly quickly, which in turn can make it hard for you to get your hands on one.
Bottom Line
Along with guns such as the Thompson, the PPSH 41 is one of the more iconic and influential SMGs of the 20th century and a good replica can be a wonderful centerpiece to any airsoft collection. 
More than that, with a distinctive and somewhat compact design, relative affordable price and an ability to deliver an impressive amount of BBs downrange, an airsoft PPSH can actually be a viable option to take to a game.
However, as with any vintage airsoft gun they do come with their own quirks that users should be aware of and it is important for potential owners to do their research and pick a model that fits their playstyle and budget.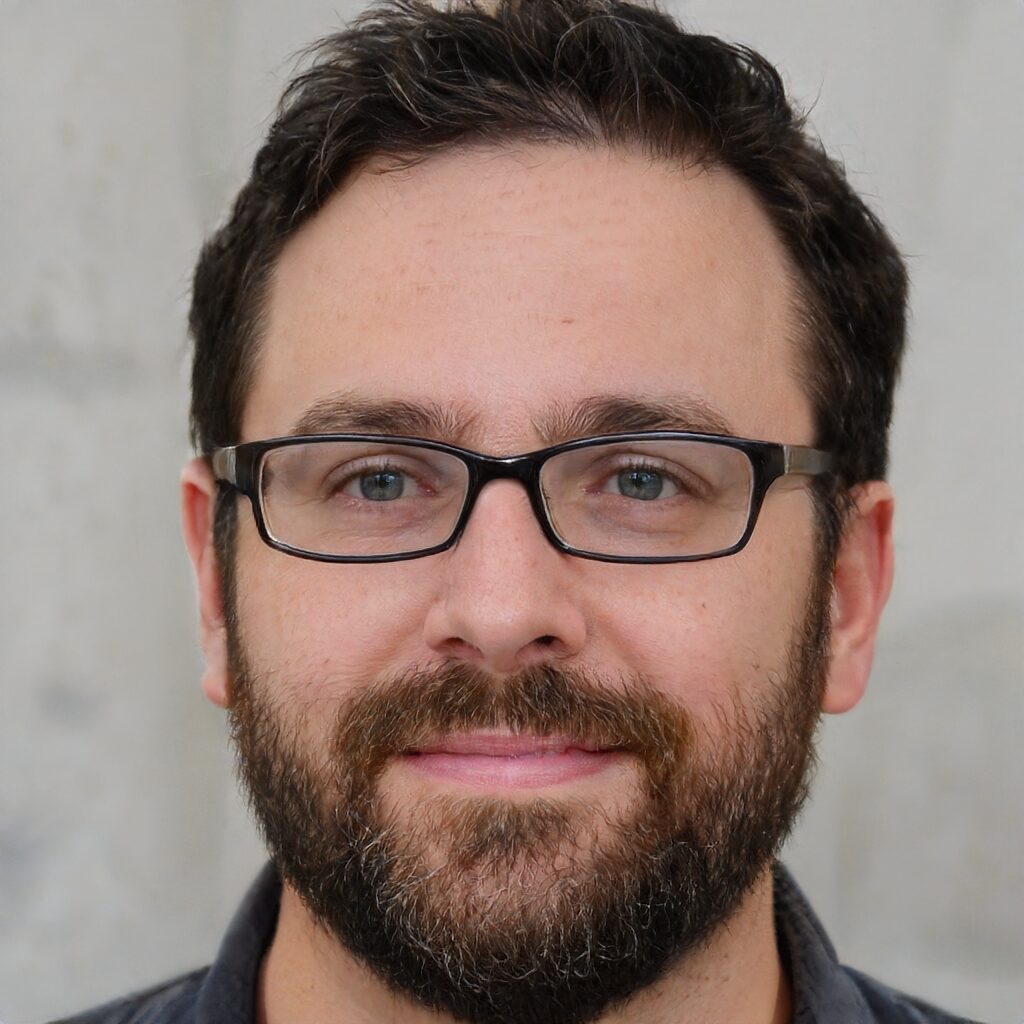 David Lewis – A longtime airsoft and airgun enthusiast and collector, our editor David's lifelong passion for tactical sports began in high school with some friends, a cheap knock-off airsoft M4, and an open field behind his parents' house.

When he's not plinking around, he enjoys sharing his knowledge of airsoft and helping those just starting out.