Lever action airsoft guns aren't usually at the top of most airsoft enthusiasts' wish lists.
For those in the know, however, they can be a different and often stylish alternative to a traditional airsoft M4 or bolt action rifle.
With their classic, ornate designs and unusual lever action, they can give users a unique handling experience and a level of authenticity and historical realism that most other airsoft guns on the market simply can't provide.
However, whether we're talking about lever action airsoft rifles or shotguns, it can be hard to sort the proverbial wheat from the chaff and find a model that's actually worth your time and money.
To help out, we've put together a list of our favorite lever action airsoft guns based on a variety of factors, such as looks, power and ease of use.
Whether you're looking to strap on your spurs and head out for some plinking or whether you're looking for something unique to take to your next game, this list can help you find the lever action airsoft gun that's right for you.
In A Rush? Here Are Some Of Our Top Picks
What We Look For In a Lever Action Airsoft Guns
Looks
If you're looking to pick up a good lever action airsoft gun, things like rate of fire, manoeuvrability, power and weight really take a back seat to the gun's old school looks and charm.
Consequently, we like our lever action airsoft guns to be as detailed and charmingly designed as possible.
With their wood or wood-like stocks, banded barrels, and sometimes pretty detailed breaches/loading ports, more often than not these guns look like they stepped out of the Wild West and will certainly help you stand out in a sea of M4 carbines and AK derivatives.
Lever Action
Perhaps even more critical to the enjoyment of an airsoft lever action gun than its looks is its lever mechanism.
In a GBB airsoft lever action gun, the lever tends to draw back the gun's bolt, loading a BB into the chamber, while in a spring action, it also compresses the spring.
In general, airsoft lever actions should have smooth and light mechanisms, i.e. ones that are easy to lever up and down and do so without catching or requiring sudden force.
Having a buttery smooth lever on your airsoft rifle or shotgun can make the gun a little quicker to shoot.
Reliability and Build Quality
Lever actions aren't really any airsoft company's bread and butter product and they are an extremely niche product.
As such, build quality can sometimes take a back seat to looks and action with these guns, with lever actions falling prey to a number of common build quality issues, such as weak frames, rattling, misaligned parts and so on.
Obviously, as a gun we might actually like to use and even take along to games from time to time, we tend to like our airsoft lever actions as tightly screwed together as possible and to be made out of durable material, ideally with heavy use of wood and good quality aluminum alloys.
Similarly, some lever action airsoft guns can have their lever randomly refuse to fully lock out when extended, which can subsequently cause the gun to not load a BB or jam, which is something we specifically look out for.
Power
Rifles – generally speaking, we like our airsoft lever action rifles to lean more towards the powerful side.
With their slow and somewhat awkward cocking method, levers are more useful at range and do need the power to get their BBs to a target.
In general, we like our airsoft lever action rifles to chrono in the mid 300s or so, which strikes a balance between being useful as a weapon and being legally usable on field.
Shotguns – The few lever action shotguns that are still out there are a bit of a tricky thing.
Unlike lever action airsoft rifles, lever action airsoft shotguns are more useful close in, thanks to their multishot ability and spread.
If their FPS is too high they are likely to be subject to stricter minimum engagement distances, which might render them a lot less effective.
Too low and, well…what's the point?
Typically, as mentioned in our article on airsoft shotguns, we like to see our lever action airsoft shotguns chrono in around the low- to mid-300s, with a lower limit in the mid-200s and capping out at the 400 FPS range.
Accuracy – Rifles
Accuracy and range is more of something we look at with airsoft lever action rifles, as with lever action shotguns we tend to favor spread over pinpoint accuracy.
As mentioned above, we feel these kinds of rifles are best used at some kind of range, more suited for a marksman role than an assaulter.
That is, of course, if you actually choose to bring one of these to a game…most owners tend to use lever action airsoft rifles for casual plinking, if not as simply for cosplay or as a nice wall hanger.
In any case, although they'll certainly never be a DMR base or a sniper option, a good lever action airsoft rifle, like any other decent airsoft rifle, should have a hop up and have no trouble hitting targets at around 150 feet and should do so with a fair amount of consistency.
Our Picks
Best Overall Airsoft Lever Action Choice – A&K M1892
| | |
| --- | --- |
| Price | ⭐⭐⭐⭐⭐ |
| Looks | ⭐⭐⭐⭐⭐ |
| Lever Action | ⭐⭐⭐⭐⭐ |
| Reliability and Build Quality | ⭐⭐⭐⭐ |
| Performance | ⭐⭐⭐⭐⭐ |
| | |
| --- | --- |
| Pros | Cons |
| Highly affordable option | Some models can shoot a little hot |
| Solid and pretty well built | Finish can wear over time |
| Adjustable hop up | |
| Extremely smooth lever, fast follow up shots | |
| Good gas efficiency | |
| Functional hammer | |
| Pretty accurate | |
| Very realistic design and feel | |
If you're in the market for a lever action airsoft rifle to add to your collection or to use as an occasional plinker, the A&K M1892 is probably your best bet.
Based on the legendary Winchester 1892, the A&K M1892 is a highly realistic lever action airsoft rifle.
At 37.5 inches long (950 mm) and coming in at around 5.7 lbs the gun feels very much like a real steel rifle, particularly given its full metal (aluminum alloy) build.
The gun comes with both real light colored wood and imitation wood furniture, and unlike most other airsoft guns out there there isn't much of a difference between the two in terms of cost (being only a couple dollars difference) – it really boils down to user preference and willingness to maintain real wood.
Consequently, those on a stricter budget won't have to forgo the aesthetic feeling of actual wood for monetary reasons, which is rather nice in our opinion.
One thing we really liked is the amount of detail on this gun.
Everything you might expect from a 19th century rifle is here, including a nice metal barrel band, hammer, loading gate, fully adjustable sights and even a polished brass butt plate that is quite nice to look at.
A&K has also done a pretty good job with the overall build quality of the gun.
While we did feel a little wobble between stock and receiver, overall it's not too bad and doesn't have a real effect on the gun's performance.
The gun's matte finish does wear a bit, however, with boisterous use although this does end up giving the gun an old-school worn look that actually adds to the gun's character in our opinion.
The gun's lever action is buttery smooth, which makes the gun very easy to use even compared to other gas blowback lever actions and, in turn, makes it a lot easier to get some good speed out of the gun once you get the hang of things.
Interestingly, the gun comes with a functional hammer, which is quite unusual for an airsoft gun.
Thumbing the hammer can allow users to manually decock the gun if they so choose, which is actually kind of helpful given the gun (as with other old-school airsoft rifles) doesn't actually come with a physical safety.
The A&K M1892 is a gas blowback airsoft gun and, unlike some of the other guns on our list, gas is filled through the tubular magazine under the barrel, rather than in the stock or in another reservoir.
As a result, the gun's 25 BBs are held in an internal magazine (rather than in a removable one), which necessitates the use of an included special loader (so make sure not to lose it).
It does, however, allow the gun to hold quite a bit of green gas and the gun is pretty efficient overall, giving users about 60 or so shots per fill.
It is important to note that the different parts included in the design and mechanism of this gun does mean that there are quite a few O-rings and users will have to do a little maintenance and cleaning.
In particular, some users report having to pay special attention to lubing the gun's seals in order to prevent leaking.
In terms of performance, the A&K is no slouch.
Using green gas and 0.20s, we saw the gun hit around 350 FPS, which is right on the money and considerably more powerful and consistent than most of its competitors.
Potential buyers should be aware, however, that there are more powerful A&K models out there that chrono around 420 FPS and can be a little too powerful for some fields.
The A&K M1892 is surprisingly accurate as well, and is able to hit targets to about 150 feet without any issue.
This is largely 7thanks to the inclusion of both functional/adjustable iron sights and, unlike the vast majority of lever action airsoft guns out there, an adjustable hop up unit.
This hop up unit is a pretty decent screw type that users access from the top of the gun with the lever cocked/bolt drawn and is easily adjustable with a standard allen key.
Finally, in terms of price, at under $200 the A&K M1892 is one of the most affordable lever action airsoft guns offered today.
Combined with its overall decent build quality and performance, this makes it likely the best option out there for casual collectors and those looking to dip their toes into the world of lever action airsoft.
Or
Most Fun Airsoft Lever Action Gun- A&K M1873R
| | |
| --- | --- |
| Price | ⭐⭐⭐⭐ |
| Looks | ⭐⭐⭐⭐ |
| Lever Action | ⭐⭐⭐⭐⭐ |
| Reliability and Build Quality | ⭐⭐⭐⭐ |
| Performance | ⭐⭐⭐⭐⭐ |
| | |
| --- | --- |
| Pros | Cons |
| Well built | Can be a little hot for some fields |
| Unique, aggressive design | Not everyone a fan of tactical looks on lever action rifle |
| Smooth lever action | |
| Accurate | |
| Pretty powerful | |
| Available in a few styles and colors | |
| M-LOK, rail and threaded barrel make it very easy to add accessories | |
| Full metal with real wood stock | |
If you're looking for a bit more of a quirky lever action airsoft rifle, or are just a big fan of steampunk, then you might want to consider the A&K M1873RS variant.
As perhaps might be expected, the M1873R shares a lot of the same features and build as the A&K M1892 although it is really a modified version of the company's Mare's Leg, itself a replica of the customized short rifle used by Steve McQueen in his Wanted: Dead or Alive TV show from the late 1950s.
Being a replica of a shortened rifle the M1873R is pretty compact and easy to carry, being only about 24-27 inches long (depending on if you get the short or medium version) and weighing only about 4 lbs or so.
Like the M1892 (as mentioned above) and M1892, the M1873R comes with an ornate brass buttpad, nice and smooth lever action, real wood stock and functional hammer.
It also holds 25 BBs in an internal magazine, thanks to its gas tank being located in the gun's magazine tube, which will require the use of a proprietary device to load properly.
Where the gun significantly differs from A&K's other lever action rifles is in its modern and oddly aggressive looks.
The M1873R swaps the Winchester's traditional wood handguards for an aluminum M-LOK handguard.
It also adds a rather lengthy picatinny rail that extends across the top of its barrel and even has a threaded outer barrel, in case you want to screw on the rather aggressive and angular mock suppressor (which is actually included with the gun).
That's right, it's a tactical lever action airsoft rifle.
As a result, users can mount optics, flashlights, lasers and more to this gun without much of a problem, something that may confuse many players but that will certainly tickle the fancy of steampunk enthusiasts, fans of space westerns and airsofters with a bit of whimsy in their hearts.
Interestingly, we didn't find any play or wobble between the receiver and the M-LOK, which is often a common issue with airsoft M-LOKs and Keymods, particularly when it comes to unusual builds…such as a tactical 19th century repeating rifle.
In terms of performance, the A&K M1873R is pretty decent.
Like the M1892, on green gas with 0.20s, we saw it chrono at around 380 or so FPS, which means that it should do the job for most airsoft games (especially if you're quick on the lever) although it can be a bit much for fields with stricter FPS limits.
Further, despite its short length, it is capable of hitting targets at 150 feet (45 meters) or so… again, largely thanks to the fact that A&K fit the gun with a pretty capable screw-type adjustable hop up.

One thing to be careful with is that, like the M1892, there are quite a few unique parts and mechanisms to this gun and it does have a few more O-rings and seals that users will want to keep clean and lubed in order for it to function at its best.
In terms of price, the gun is priced a bit higher than A&K's other lever action options, with prices ranging from the low- to mid-$200s, depending on its size and finish.
That said, it is still fairly affordable for an airsoft lever action, it is pretty well built and, let's face it, you don't exactly see very many M-LOK equipped tactical lever action airsoft guns out there.
Or
Best Lever Action Airsoft Shotgun – S&T M1887

| | |
| --- | --- |
| Price | ⭐⭐⭐⭐ |
| Looks | ⭐⭐⭐⭐⭐ |
| Lever Action | ⭐⭐⭐⭐ |
| Reliability and Build Quality | ⭐⭐⭐⭐ |
| Performance | ⭐⭐⭐⭐ |
| | |
| --- | --- |
| Pros | Cons |
| Fires up to 3 shots per trigger pull | Not hugely powerful with multishot |
| Compact design | Close range weapon (no sights, no hop up) |
| Pretty solidly put together, real wood | |
| Easy to add to load out | |
| Light weight | |
| Available in a couple styles | |
| Holds up to five shells in its tubular magazine | |
The S&T M1887 is modeled on a shortened Winchester model 1887 lever action shotgun, a style of gun that has been made iconic by the T800's wild motorcycle ride in Terminator 2 and video games such as Fortnite and Red Dead Redemption.
As one of the few examples of an airsoft lever action shotgun on the market, the S&T M1887 makes an interesting and highly compact alternative to the usual Remington 870 replicas out there, with a unique action and style that still manages to maintain a useful and sometimes devastating repeating action.
The gun itself is full metal, with its barrel, receiver and magazine tube being made of a fairly durable and lightweight aluminum alloy.
Its pistol grip and handguard, meanwhile, are made of real wood, which adds to the guns aesthetic appeal and feel in our opinion.
The wood used by S&T is quite nice, being properly finished with a somewhat dark color and visible grain.
Further, the wood is pretty solidly attached to the gun, which is always good and prevents it from coming loose or rattling around disturbingly in-game.
More than that, the gun's lever is quite smooth and easy to cock, which makes it a bit easier to let off quick volleys of BBs.
Interestingly, and unlike lever action airsoft rifles, this means that the S&T M1887 really doesn't compare poorly to other shotgun options in terms of ROF, since its relatively quick lever action isn't really any slower than an airsoft pump action (and can in fact be quicker than most springers).
The M1887 is available in two styles – a shortened 26.6 inch (675 mm) shotgun and a sawn-off 19.3 inch (490 mm) model.
When it comes to airsoft, at least, these differences are really more stylistic than functional (i.e. their size makes little to no difference in game) and both models are pretty easy to carry and lightweight overall, coming in at 3.6 lbs (1.6 kg) and 3.24 lbs (1.47 kg), respectively.
In terms of performance, the S&T M1887 is a multi-shot airsoft shotgun, which we always like to see, meaning it is capable of firing up to three BBs per shot and replicating the function and spread of a real steel shotgun just a bit better.
When it comes to FPS, the S&T is variable.
Set to single shot, with 0.20g BBs and using green gas, the gun is capable of making about 310 FPS and can hit at around 230 or so FPS when firing multi-shot.
This shouldn't really be all that surprising as, as should be obvious by its looks and design, the S&T M1887 is really designed for sudden close range work where this lower power can help it deal with any minimum engagement distances.
If that wasn't enough of a clue that this gun is meant for short range blasting, the gun lacks any sights and has no hop up, giving it a maximum effective range of about 50 feet or so.
It should be noted that, despite its size, the S&T M1887 contains a pretty expansive magazine tube that holds 5 shotgun shells, allowing the gun to bring quite a bit of firepower to the table and, with its easy action, making it actually pretty devastating to nearby opponents.
It's also a shell-ejecting airsoft shotgun, with empty shells popping out the side of the gun with every lever cock, which is really cool, not terribly common and adds a great deal more realism to the gun that we appreciate.
Pricewise, the S&T M1887 isn't the cheapest airsoft shotgun out there, coming in at around $275 or so.
That said, it is a well-built, full metal/real wood gas powered and shell-ejecting sawn-off airsoft shotgun with a smooth and pretty unique lever action that makes it stand out from its rivals and can allow it to strike fear into the hearts of opponents on the field.
Best Spring Lever Action Rifle – KTW M1873

| | |
| --- | --- |
| Price | ⭐⭐⭐⭐ |
| Looks | ⭐⭐⭐⭐⭐ |
| Lever Action | ⭐⭐⭐⭐ |
| Reliability and Build Quality | ⭐⭐⭐⭐1/2 |
| Performance | ⭐⭐⭐⭐ |
| | |
| --- | --- |
| Pros | Cons |
| High quality build | Kind of expensive |
| Extremely reliable spring lever action | Not hugely powerful |
| Very accurate | Harder to cock than gas |
| Easy to carry | |
| Really nice design | |
| Holds quite a few BBs compared to most levers | |
| Removable mag tube is easy to reload | |
Based on the classic Winchester M1873, the "Gun That Won The West," the KTW M1873 is a very well-built spring and capable action lever airsoft rifle.
And that's a good thing because…well, it is one of the few (if only) spring action airsoft lever guns still sold.
The gun is a full metal build, with a matte-black aluminum alloy barrel, band, receiver and more, as well as a faux wood polymer stock and handguard.
The plastic stock and handguard, although not real wood, do help keep the gun's weight down and are pretty convincing at a glance, featuring a realistic grain pattern and color.
They also tend to be a bit more hard wearing and durable than the rather cheap woods used by most airsoft manufacturers, as well as more likely to stand up to wet conditions without swelling or cracking.
Further, KTW has clearly put a good deal of effort into the build quality of this spring airsoft rifle.
When we handled it, the gun was surprisingly quiet and solid, showing no signs of rattling or looseness even when running and gunning.
As it is a spring action airsoft gun, the KTW's lever action is a bit stiff and does require a bit more force to cock compared to its gas-powered rivals, which in turn can make it slightly slower to fire.
That said, being a springer, there is far less to go wrong with its design and it is comparably far more sturdy and reliable as an airsoft gun.
The KTW M1873 comes as both a full rifle or a carbine, although most models sold are the 37.8 (960 mm) inch carbine.
Although a bit longer than most modern carbines, the gun M1873 weighs about 4.6 lbs (2 kg) thanks to its use of plastic rather than full wood, making it surprisingly easy to carry and hold.
In terms of performance, it is important to keep in mind that the KTW M1873 lever action spring airsoft rifle is made by a Japanese company and is therefore subject to local airsoft laws that restrict its maximum power output.
Using 0.20g BBs, we saw the gun chrono around 280-290 FPS, which is a bit lower than most other models on our list.
That said, although it only has a fixed hop up unit, the KTW M1873 is surprisingly accurate at distance, we saw the hit targets and even group pretty decently at the 100 foot range (about 30 m), meaning it should be good to go as a lever action airsoft gun for most plinking and even casual games.
Finally, at just over $400, the KTW M1873 isn't exactly all that cheap, especially for a more niche airsoft gun.
That said, it is quite a well-made and capable spring airsoft rifle and is likely the best (if not the only) ready-made spring lever action airsoft option out there and so is definitely worth a look if you're interested in a non-GBBR lever action.
It is important to keep in mind, however, that this gun can be surprisingly hard to find.
As a niche item and one of the few representatives of springer lever actions in airsoft, and a pretty well-made one at that, it isn't carried by a ton of stores and does tend to run out of stock quite quickly.
Or
Lever Action Airsoft Shotguns Vs Lever Action Airsoft Rifles: What's The Difference?
Much like in the real firearms world, there are basically two kinds of airsoft lever action guns out there – lever action rifles and lever action shotguns.
While on paper these guns have the same essential mechanism of action and the same 19th century inspiration, and while they both have featured in numerous movies, games and other media over the years, they can be quite different in reality.
One way in which they differ is that lever action airsoft shotguns nearly always use airsoft shotgun shells, while the rifles tend to more frequently use an internal tube and free BBs (practically requiring the use of a loader), although some may also make use of replica rifle shells as well. 
Further, lever action airsoft shotguns are usually multishot, meaning they can fire off more than one BB at a time and in a spread.
This can help them make up for their relatively slow rate of fire and stands in direct contrast to lever action airsoft rifles, which fire one BB per shot.
Another difference is that, while airsoft lever action guns are pretty rare on their own, lever action airsoft shotguns tend to be even rarer than rifles, largely due to the fact that most airsoft shotguns are replicas based on far more popular and tactically sensible pump-actions (notably the Remington M870).
Finally, and perhaps most notably, is the fact that airsoft lever action shotguns tend to be designed for the close to mid-range, i.e. up to about 70 feet or so, which tends to be more true to life and maximizes their spread, if any.
As a result of this, most tend not to be sold with a hop up unit altogether.
This, too, is in contrast to airsoft lever action rifles, which tend to be designed for longer range engagements and, at a minimum, tend to have at least a fixed hop up unit.
Why You Should Consider Lever Action Airsoft Guns
Historic pieces
Developed in the early 19th century, lever action rifles and shotguns were a notable part of firearms history, being used in the Civil War, during the Westward Expansion and by guerrillas in the Spanish Civil War.
Picking up one of these airsoft guns can allow you to own a little piece of history for yourself.
Unique looks
With their often ornate, old-school rifle style and large, hinged trigger guard, airsoft lever action guns certainly have a distinct look to them, allowing their users to better stand out in a sea of generic airsoft ARs and AKs.
Very Distinct Action
Airsoft lever action guns have a rather unique, hinged action that is certainly very different and can be extremely dynamic and a lot of fun once you get the hang of it.
This is doubly true for those that use shells, particularly if they eject them as well.
Lever Action Airsoft Gun Drawbacks
Limited Capacity
Lever action airsoft guns often have a tube under their barrel (or in their frame) that they use to store ammo and, for the most part, you won't find an airsoft lever action that takes more than 20-30 BBs at a time (and that's if they aren't shell-loading).
This can put them and their user at a significant tactical disadvantage when facing multiple opponents with 50-120 round mid-caps or 300 round hi caps in a full game situation.
More To Go Wrong
It's not uncommon for even better built AEGs and GBBRs to fail at one point or another.
With their mechanical lever mechanism and relatively complex operation, there is simply more to go wrong with airsoft lever action rifles and shotguns than with their traditional counterparts.
Consequently, users will have to spend more time maintaining and inspecting their lever actions, particularly when it comes to cleaning the internals and lubing the seals.
Slow Rate of Fire
With lever action airsoft guns, users have to manually cycle their weapon after every shot and generally have to do some with some force and certainty, as failing to cock the gun fully will result in a failure to load/misfeed.
This extra action slows down the user's realistic rate of fire dramatically, which can put them at a significant disadvantage when squaring off against semi-auto and full-auto-wielding opponents.
Rare, Hard to Find
In general, being extremely niche, there aren't that many airsoft manufacturers making lever action airsoft rifles and shotguns and they certainly aren't being made in massive quantities.
This means that they can be hard to find and they tend to go out of stock pretty quickly.
More importantly, they can be expensive to purchase (at least, relatively speaking), which can be an issue for those on a budget.
Limited Upgrade and Repair Options
In a similar vein, as there aren't generally a lot of options out there for these guns and as they aren't necessarily sold in massive quantities, there really isn't a ton of ready replacement parts and upgrades available for them, at least compared to a typical airsoft M4.
Combined with their rather unusual internals, this can make modding and/or repairing these guns trickier and more expensive.
Should I Spin/Flip Cock An Airsoft Lever Action Gun?
It's generally not a good idea to flip cock or spin cock an airsoft lever action gun.
Sure, pulling off a spin cock is always visually impressive and brings about fond memories of the Terminator or any number of Western heroes and trick shooters, but it's important to keep in mind that:
Movies are movies, and
Airsoft guns are not built quite as sturdily as real steel firearms
Spinning an airsoft lever action gun around its lever in order to load a round puts sudden and undue stress on its mechanism of action (as well as the often softer/zinc-heavy alloys used in their construction), which can and usually does lead to catastrophic failure.
In other words, spinning your airsoft lever action gun around like Arnold or Steve McQueen is probably going to cause it to end up as a $200+ paperweight.
In fact users should note that, in many cases, spin cocking is a good way to void an airsoft gun's warranty.
Bottom Line
On the whole, lever action guns are a niche item in the airsoft world and, although they are kind of slow and have their issues, they can offer a rather unique and pretty interesting shooting experience compared to standard AEGs, GBBRs or even bolt action springs.
Whether you're a firearms enthusiast, love quirky guns or are just a fan of Westerns, a good quality lever action airsoft gun can be a great addition to just about any collection.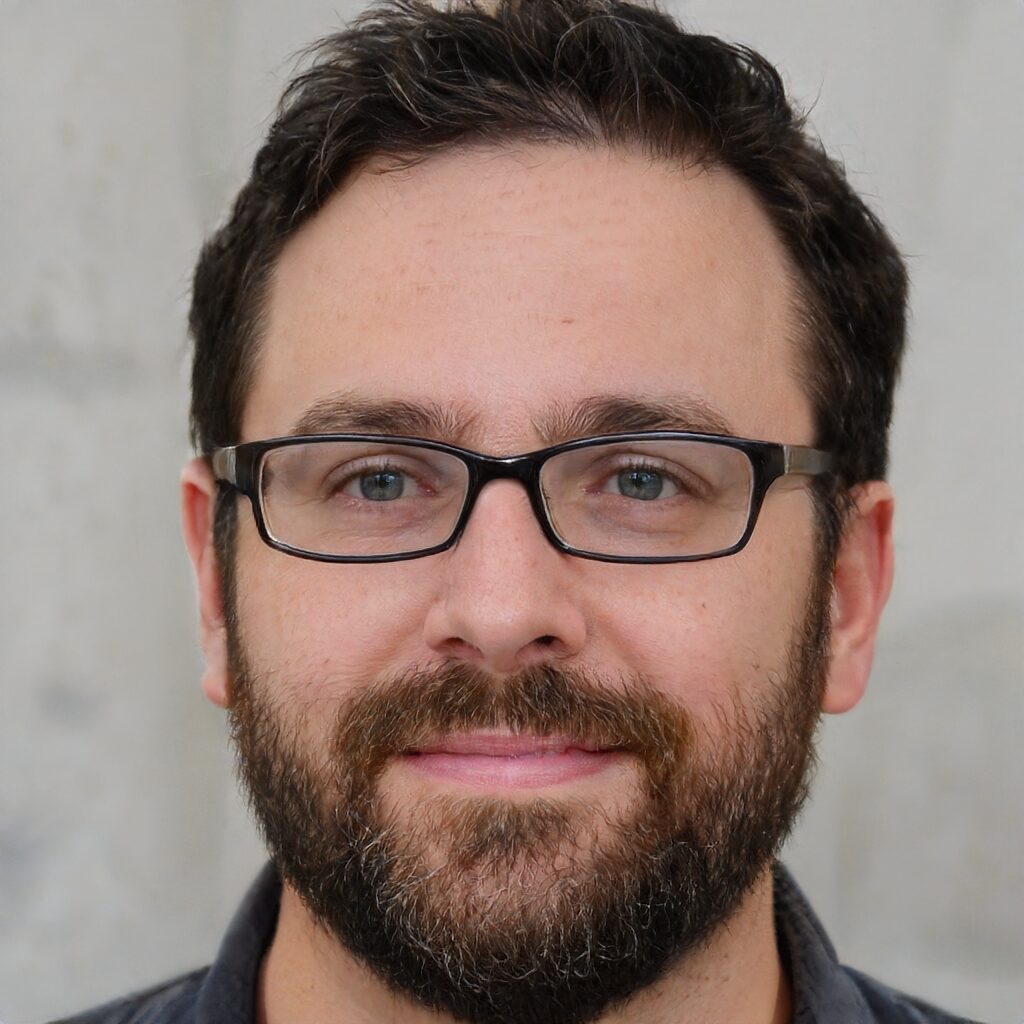 David Lewis – A longtime airsoft and airgun enthusiast and collector, our editor David's lifelong passion for tactical sports began in high school with some friends, a cheap knock-off airsoft M4, and an open field behind his parents' house.

When he's not plinking around, he enjoys sharing his knowledge of airsoft and helping those just starting out.