Created by FN Herstal in the late 1970s and broadly introduced in the 1980s, the M249 (or Minimi as its known outside the US) is a light machine gun that is commonly used in military and special police forces as a SAW (squad automatic weapon).
Airsoft M249s have long been a staple of milsim and team games, as well as being an item of interest for collectors.

Aside from looking cool, their relatively compact frame (compared to other LMGs, anyway) being able to provide a heavier volume of supporting fire at a tactical level.
Given their relatively high rate of fire and need to stand up to some running and gunning, finding a good M249 replica (i.e. one that will last for more than a few games) can sometimes be a little tough.
To help out, we've created a short list of some of the models out there that we feel can be well worth your time and money.
In A Rush? Check Out Our Top Picks
What We Look For In An Airsoft M249
Realism
It almost goes without saying but, as with most other airsoft guns, a good airsoft M249 should replicate the looks, dimensions and (within reason) the weight of its real steel counterpart. 
Over the years, FN designed a number of M249 / Minimi variants to suit a variety of needs, including the more compact Para, the USSOCOM-oriented Mk 46 and others,
By and large, however, they do share a common overall design that includes:
A belt-feed and tray
A sturdy lower receiver
An upper receiver with integrated feed tray
A ventilated heat shield over the barrel
A sturdy and prominent gas tube underneath the barrel
Carrying handle – for removing hot barrels (not for actually carrying the gun as is commonly thought)
Bipod
Beyond that, the different variants tend to have different dimensions and weights that airsoft enthusiasts should note, as can be seen in the chart below:
| | | |
| --- | --- | --- |
| Model | Length | Weight |
| M249 SAW | 40.75 inches (1035 mm) | 17 lbs empty (7.5 kg) |
| M249 Para | 30.5 – 36 inches (774.7mm – 914.4) | 15.96 lbs (7.2 kg) |
| Mk 46 | 36.2 inches (919.5 mm) | 15.44 lbs (7 kg) |
The most accurate airsoft replicas should adhere at least somewhat closely to these dimensions.
Magazine Compatibility
One of the big draws of a real steel M249 is its ability to feed from both linked ammo and M16/M4 style STANAG magazines, which makes it pretty versatile in the field.
The same holds true with airsoft.
We like our M249s to have as broad mag compatibility as possible, allowing them to take advantage of the many, many AR-style magazine options out there, from huge capacity box magazines to softer and easier to carry "nut sack" pouches, to cheap and lightweight options taken from the plethora of M4 options out there.
Not only does having good mag compatibility provide users with more choice, but it also lowers long term running costs by allowing a gun's owner to find and use low cost options if they need to.
Durable Internals
Airsoft M249s are designed for maximum rocking and rolling on the field.
Consequently, we feel that their internals should be built for this.
We like to see a reinforced gearbox with sturdy steel gears, strong bearings, a metal spring guide, at least some metal teeth on the piston (if not a half or full rack), good seals around the cylinder and so on.
For the most part, we like our M249s to have gearboxes that are specifically designed to stand up to the increased strain of constant full auto and aren't just built out of whatever was left over from the company's M4 production line.
That said, it's also important that a gearbox isn't too proprietary and some V2-compatible parts do make it a lot easier to upgrade and repair these things when they go wrong.
Rail Options and Threading
Not every airsoft M249 will have a rail option (or barrel threads), particularly those based on older SAW models.
For our money, however, we do like to have at least an upper picatinny rail (so we can add some optics to help suppress opponents at range) and a threaded outer barrel, for adding suppressors and, perhaps more importantly, tracer units.
Performance
Let's face it, cool as they may be nobody is picking up a $500+ 13 lb airsoft gun for the looks alone.
An airsoft M249 needs to perform on the field.
Generally speaking, good airsoft M249's deliver an ROF that's about the same as a higher end M4, i.e. around 14-16 RPS on a 9.6v 1600 mAh.
While that doesn't seem impressive at first, keep in mind these are support weapons not heavy machine guns and so the real trick is in their potential volume of fire.
These guns should be able to be set to full auto and lay down a consistent hail of BBs from their larger (2-3000 round) magazines without breaking.
When it comes to power, we're not too picky.
FPS limits with these are a little less of a concern, as most fields that impose strict limits probably also ban full auto-only weapons.
That said, an M249 needs to travel with the squad it's attached to in team games, so it really can't be overpowered and held back by mandatory minimum engagement distances, either.
As a result, we feel that anywhere between 320-420 FPS is probably a good balance.
External Durability and Build Quality
The M249 is no wallflower and needs to be built to accommodate a particularly aggressive, running and gunning style of play.
In other words, there is no room for ABS or cheap pot metals here.
In our opinion, a quality M249 should be made out of good quality aluminum, steel or at least reinforced-polymer.
These materials should allow the gun to survive most of what an airsoft game can throw at it without suffering catastrophic damage, something that is of extra concern since these aren't typically cheap to buy.
Our Picks
Best Overall Value – A&K M249 MK2 "Middleweight"

| | |
| --- | --- |
| Realism | ⭐⭐⭐⭐ |
| Mag Compatibility | ⭐⭐⭐⭐⭐ |
| Durable Internals | ⭐⭐⭐⭐⭐ |
| Exterior Durability | ⭐⭐⭐⭐ 1/2 |
| Price | ⭐⭐⭐⭐⭐ |
| | |
| --- | --- |
| Pros | Cons |
| At around 10 lbs, good middle ground in terms of weight | Some users report feeding issues with stock mag that can need a tweak |
| Fully licensed with FN trades | Not full-metal |
| Top rail (on para) and threading | |
| Durable, well-built CA-style M249 gearbox | |
| Mostly V2 compatible for easy upgrades | |
| Good OOTB performance in terms of power and accuracy | |
| Can easily be converted to high range of fire | |
| Steel bipod | |
| Quick change spring system | |
| Fairly affordable | |
Inspired by the class-leading but sadly now hard to find Classic Army series M249s, A&K's middleweight M249 is the gun we feel is the best overall option for the average airsoft player.
Licensed by Cybergun, the A&K Middleweight series are very true to life in terms of their overall dimensions.
The Para, Mk46 and MK I/II series all match their real steel inspirations in terms of length and height, and come with some pretty cool FN/minimi logos and trademarks. 
At 10.4 lbs (4.7 kg) the A&K M249 Middleweights are heavy but manage to find a middle ground (hence the name) between the lighter but less realistic Featherweight and true-scale/weight SAWs from A&K and other brands.
This is largely due to the fact that the Middleweight uses a little more plastic than their standard M249 SAW, with the receiver, dust cover, handle and some other components made of sturdy nylon-reinforced polymer instead of alloy.
This means while there is a slight trade off compared to a full metal M249 in terms of overall durability, the gun is about 3 lbs (1.4 kg) lighter than the standard full size A&K SAW, which
Beyond that, the A&K Middleweight M249 is pretty much the same as the full metal versions, with a steel folding bipod, options for fixed and folding stocks, full metal triggers and guards and more.
In Para and Mk 46 models they also include a top rail and 14mm CCW, which allows for the easy installation of optics and tracer units.
Inside, the A&K sports a reinforced metal Classic Army-style M249 gearbox that is pretty solidly designed. 
It contains steel gears, 8mm steel bearings, an alloy spring guide, an aluminum cylinder, a polymer piston with steel tooth and quick change spring system that, although not accessible from the exterior of the gun, allows users to fairly easily swap in stronger or weaker springs without having to open the gearbox.
Although specifically designed for LMGs and to stand up to their full auto rock and roll a bit better, the gearbox is largely V2 compatible, allowing its gears, piston and cylinder to be fairly easily and freely swapped out, which is nice.
The gearbox is attached to a well-finished brass 6.08mm inner barrel through a rotary hop up gearbox that is decent enough for a stock unit.
On the field and running stock, the A&K M249 Mediumweight is a pretty good performer.
Powerwise, it delivers around 380 FPS using 0.20g BBs on a 9.6 v battery, which isn't bad at all and means the gun is a good all arounder.
This power, of course, can be increased or decreased to taste by swapping in M120s or M100s through the quick change spring system.
With 11.1V batteries, the gun is pretty responsive and quick paced.
We saw it deliver around 17-18 RPS, which is a bit higher than many other M249 options and, when coupled with a 2000+ mag of BBs, should make it a serious contender on the field.
That said, as the gun is fairly easy to upgrade, it is pretty easy to get it to fairly high rates of fire without having to resort to DSGs or other complicated modifications.
Users have reported doing some minor modifications (11.1V LiPo, MOSFET, piston upgrade, etc) and getting some impressive (25+ RPS) results that let them spam BBs to their heart's content.
Finally, in terms of price, the A&K Middleweight is a pretty affordable airsoft M249.
Generally coming in at under $400-450 or so, it is priced about the same as a good mid-market AEG.
Combined with its solid OOTB performance, external durability, realistic but still user-friendly design and high upgradability, this means that the A&K offers the best value for money in our opinion.
Or 
Best for HPA Conversions – G&P M249 

| | |
| --- | --- |
| Realism | ⭐⭐⭐⭐⭐ |
| Mag Compatibility | ⭐⭐⭐1/2 |
| Durable Internals | ⭐⭐⭐⭐ |
| Exterior Durability | ⭐⭐⭐⭐⭐ |
| Price | ⭐⭐⭐⭐ |
| | |
| --- | --- |
| Pros | Cons |
| Extremely durable steel body | Uses modified V2 as gearbox |
| Very well built | Uses proprietary magazines |
| Good OOTB performance | |
| Accurate at range | |
| Not that expensive | |
| Internals are very well put together and of good quality | |
| High internal compatibility and upgradability | |
| Extremely reliable loading system and magazine | |
| Really cool mock bullets | |
If you're looking for an airsoft M249 and have an eye towards upgrading it to an HPA powerhouse one day, then the G&P M249 should be right up your alley.
The G&P series of M249s are full metal builds.
With extremely durable steel receivers, barrel assembly, carry handle, sights and bipod these guns are built to last and endure pretty much anything an airsoft field can throw at them and they do have a realistic heft to them.
And we mean heft.
With their steel construction, a G&P M249 Marine tips the scales at a considerable 14.7 lbs (6.7 kg), or about the same as a real steel version, which is itself luggably impressive.
It's also put together quite solidly, with little noise, rattling or wobble in its parts when we handled it.
Para and SF models come with metal top rails as standard (the SF models also come with side and bottom rails, as well) and have 14mm CCW threading on their steel outer barrels, so outfitting it with your choice optics, suppressors or tracer units is a snap.
On the inside, these guns sport reinforced metal V2 gearboxes.
The V2 is solidly built, with high quality steel gears, steel 7mm bearings, a half metal racked ported piston, an aluminum cylinder, excellent seals, a high speed long type motor and a metal nozzle.
The G&Ps also come with a very smoothly finished 6.08mm brass barrel and the whole system is fed through an AEG style hop up, rather than a horizontally fed one, which allows for more standard, consistent and less misalignment-prone feeding, which is very cool.
Stock, the gun delivers fairly impressive OOTB performance.
With 0.20g BBs and using 11.1v batteries it chronos at around 370-380 FPS, hits about 200-220 feet out with ease at a healthy 17 or so RPS.
That said, if you are looking for more durable internals, with its excellent fit and finish and sturdy full metal design, the gun makes an excellent candidate for HPA conversion.
Users who have thrown in a Polarstar or Wolverine kit report getting up to 450 FPS and an adjustable ROF of between 1-40 RPS (some getting 80+ through heavier modification), which can make it an absolutely devastating airsoft gun to bring to the field.
On the downside, there isn't a lot of mag compatibility with this gun.
It uses a sizable proprietary box magazine that integrates a battery compartment into it and, while it does feed exceptionally well for an M249 and does have really cool markings and mock bullets hanging off it, users won't be able to make use of the many other M249 mag options out there.
In terms of price,depending on the model and where you are able to pick it up, a G&P typically comes in at anywhere between 6-800, which is about mid-range for LMGs.
Nevertheless, it is probably one of the better built stock M249s out there, looks gorgeous, performs well stock and can be upgraded fairly easily to deliver extremely impressive and field-dominating performance. 
Or 
Easiest To Handle- A&K M249 Para "Featherweight"
| | |
| --- | --- |
| Realism | ⭐⭐⭐⭐⭐ |
| Mag Compatibility | ⭐⭐⭐⭐⭐ |
| Durable Internals | ⭐⭐⭐⭐ |
| Exterior Durability | ⭐⭐⭐⭐ |
| Price | ⭐⭐⭐⭐⭐ |
| | |
| --- | --- |
| Pros | Cons |
| A lot lighter and easier to carry than other M249s | Uses modified V2 as gearbox |
| Fully licensed with FN trades | Mostly polymer |
| Top rail (on para) and threading | |
| Highly upgradable V2 gearbox | |
| Good OOTB performance in terms of power and accuracy | |
| Can easily be converted to high range of fire | |
| Quick change spring system | |
| Extremely affordable | |
For some, the idea of taking an M249 to their next game can be a very attractive one but the idea of lugging around a 10-14 lb airsoft gun (plus ammo)…a little less so.
For these players, the A&K M249 "Featherweight" series is probably the way to go.
The Featherweight has most of the same qualities as its bigger brothers, the Middleweight and standard SAW – realistic dimensions, top rail (on Para/SF models), 14mm CCW threading – but is significantly easier to carry.
It achieves this by being largely made of nylon-reinforced polymer, i.e. polymer receivers, handguards, bipod, stock, feeding tray, etc.
While this means that the gun isn't quite as durable as its bigger brothers or the G&P, it is pretty tough.
Being made of the same material as most good airsoft M4s, it should stand up to most day to day airsoft dings and bangs without an issue.
Critically, however, it is lightweight.
Now, the term lightweight in this context is somewhat relative – the Featherweight comes in at a healthy enough 8.2 lbs (3.17 kg).
This makes it a couple pounds lighter than the A&K M249 Middleweight and nearly 5 lbs lighter than a standard metal M249 – or to phrase it another way, its the difference of a compact airsoft SMG.
Inside, the Featherweight is a bit different from A&K's other models.
As a means of further saving some weight, the gun uses a modified V2, rather than the heavier CA-style M249 gearbox.
Despite its more standard nature, the Featherweight's gearbox has been reinforced to handle the increased volume of fire expected out of a machine gun, having steel gears, 8mm bearings, an aluminum cylinder, full metal toothed ported piston, high speed motor and a decently finished 6.08mm brass barrel. 

Like its bigger brother, the Featherweight also comes with a quick change spring system, which makes swapping in a stronger or weaker spring a lot easier, although it does require accessing the gearbox to accomplish.
Performancewise, the Featherweight punches far above its significantly reduced weight.
Using 9.6V batteries and 0.20g batteries, it chronos at around 340 FPS and will hit targets at around the 200 foot range without much issue.
Critically, the gun offers about the same ROF as its heavier brothers, getting around 17-18 RPS stock.
Although it's perhaps not as solidly built as the Middleweight's custom gearbox, being based on a standard V2 the Featherweight can be easily and extensively modified with the plethora of upgrade parts available on the market, which is something to consider for those who are in more of a tinkering mind.
As with other A&K M249s, mag compatibility for this gun is quite good, something that can give users more choice and help lower its running costs.
While it only comes with a 300 round hi cap magazine, which feels a bit small for a gun of this type, it can be fitted with just about any STANAG-style box magazine or pouch out there.
Finally, when it comes to price, the Featherweight typically comes in at well under $300, making it probably one of the most affordable airsoft M249s out there as well as one of the easiest to carry around. 
Or 
Advantages of An Airsoft M249
High volume, Higher ROF Fire When Stock
Much like their real steel counterparts, an airsoft M249 is all about volume of fire.

Many are capable of delivering somewhere in the vicinity of 20 RPS with a little bit of upgrading and, if you're willing to add a MOSFET and toss in a LiPo, you should even be able to get pretty high speed action from a stock gun.
While it's true that some airsoft SMGs are capable of higher speed fire, such as the Classic Army Nemesis X9 that springs instantly to mind, M249s are also usually fitted with box or pouch magazines that contain thousands of rounds and are actually capable of using them without quickly burning out.
In other words, they are an ideal choice for spamming a field with BBs.
Smaller, lighter than other LMG Options
Compared to a full sized machine gun, say like an airsoft M60 or M240, an airsoft M249 tends to be a lighter and more compact option.
This can make them a lot easier to handle during longer games and in close-in environments.
Allows you to more easily, realistically take up SAW role in team play
If you're into team-based airsoft, an M249 can be a great addition to a loadout that allows the player to assume the role of a SAW gunner, ready to mete out a healthy dose of suppressive and supportive fire.
M249s (or Minimis) traditionally took up this role in NATO forces, and in airsoft it can be a lot more fun, effective and realistic compared to, say, telling an M4-sporting teammate to switch to full auto.
Very Intimidating
The M249 is a big, bulky and distinctive gun that most airsoft players would not like to be caught on the wrong side of.
More than being frightening to look at, its high-speed motor whirr has a distinctive sound that can cause an almost instinctive dread across a field.
You aren't likely to be able to own a real steel version
Finally, if you are a firearms enthusiast, chances are an airsoft replica is probably the closest you can legally get to owning a full auto M249 without obtaining a ton of special licenses or risking a lengthy prison sentence.
Disadvantages
They're big and bulky
M249s are big, chunky airsoft guns.
At between 36 and 41 inches long and about 9.5 inches tall, they can be harder to maneuver around and negotiate obstacles with than a carbine or SMG and may take some practice in order for their users to become adept at handling them on the field.
They're heavy
Much like their real steel counterparts, airsoft M249s can be fairly heavy.
With some models tipping the scales at up to 15 lbs fully loaded, they can be a bit tiring to carry around during extended games.
And this is before you factor in any spare ammunition you might bring with you in your vest.
They're not always allowed
M249s are a full auto airsoft gun and, in the vast majority of cases, are not semi-auto capable.
As a result, not every field will allow their use in game, which can restrict their practicality somewhat.
Their internals undergo more strain than a typical airsoft gun
As a gun intended for use on full auto, and usually intended to put out a high volume of BBs, any airsoft M249 will be put under far more strain than a typical M4 or AK.
If not taken care of, after a while, contacts may burn out or scorch, gears can strip, wiring can get damaged and so on.
They also have a habit of running batteries down pretty quickly.
This has led to them (perhaps unfairly, all things considered) developing a reputation as somewhat temperamental airsoft guns.
One particular issue that these airsoft guns have, due to their usually horizontal loading method, is that their hop up, inner barrel and feeding system can come out of alignment after a time, which in turn can cause misfeeds and errant BBs.
The fix to this is usually pretty simple, involving removing the barrel, hop up unit and mag, placing a sturdy stick or rod in the intake and then tightening everything back up before removing the rod, which ensures things end up more or less in line.
Bottom Line
Airsoft M249s aren't the most common airsoft gun out there, nor are they always the most practical.

What they can be, however, is a lot of fun.
Finding a good, reliable M249 replica may be tough but it can dramatically enhance your team play by providing critical fire support and by putting a touch more fear into your opponents.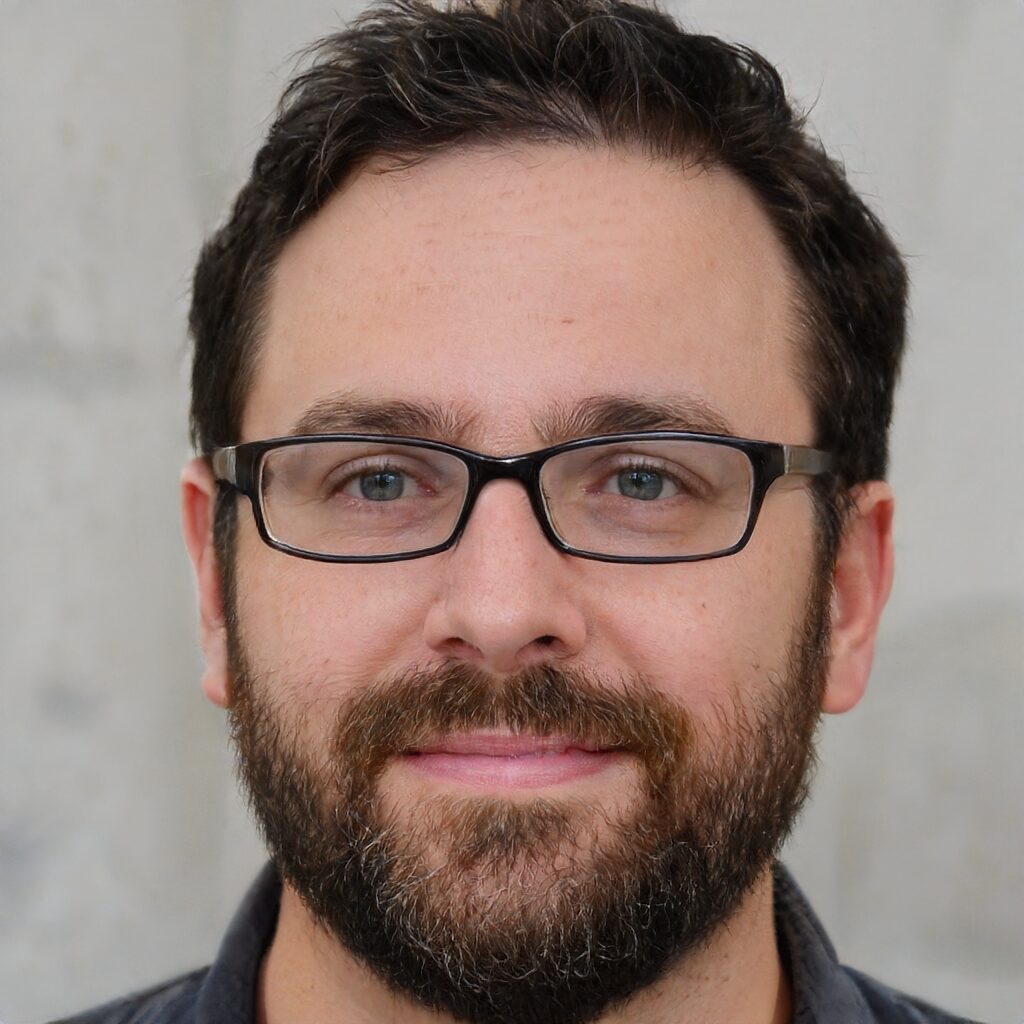 David Lewis – A longtime airsoft and airgun enthusiast and collector, our editor David's lifelong passion for tactical sports began in high school with some friends, a cheap knock-off airsoft M4, and an open field behind his parents' house.

When he's not plinking around, he enjoys sharing his knowledge of airsoft and helping those just starting out.