The MP5 is a legendary SMG and its unique looks and storied reputation make it a highly desirable addition to any airsoft loadout.
Yet with so many companies and variants out there, many with highly…variable build quality, it can sometimes be hard to suit your needs and budget.
To help out, we've put together a list of our favorite MP5 airsoft guns that we think could be worth a spot in your collection.
In A Rush? Check Out Our Top Picks:
What We Look For In An Airsoft MP5
There are a few things we look for in an airsoft MP5, most of which we've laid out in a fair amount of detail in our guide to the gun.
When it comes to comparing MP5s and organizing them into a list of the best models out there, our criteria can be broken down across the four categories by which we measure most airsoft guns – realism, cost, build quality and performance.
Realism
For the most part, people buy airsoft MP5s for their heritage and vintage looks.
Obviously, we look for MP5s that maintain as much of the style and overall dimensions of their real steel counterparts.
To help, we've provided the chart below that references a few of the more popular models in airsoft.
| | | |
| --- | --- | --- |
| Model | Max Length | Weight |
| MP5 (A1-A5) | ~ 27 inches (680-690mm) | ~ 6.8 lbs (3.1 kg) |
| MP5K PDW | ~ 22.4 inches (570 mm) | ~ 5.5 lbs (2.5 kg) |
| MP5K | ~ 13 inches (330 mm) | ~ 4.4 lbs (2 kg) |
| MP5SD | ~ 31 inches (800 mm) | ~ 7.4 lbs (3.4 kg) |
Particularly to the H&K MP5, we look for airsoft guns that also have:
A slap down charging handle – ideally made out of metal or at least reinforced polymer, an MP5 should have a projecting bolt release handle that users can (on occasion and gently) slap down to release the bolt, a notable feature of the real steel H&K SMG.
Rotating rear diopter drum sight – MP5s and most variants thereof have a distinctive, cylindrical 4 position rear sight that swivels into different apertures.
Ambidextrous fire selection and dual mag release – Although not all vintage MP5s had the famous H&K diagrammatic safety selection (although we prefer the pictographic style ourselves), they were all ambidextrous.
The guns also featured two mag release styles, an AR-style button and an AK-style paddle, giving users maximum tactical flexibility.
Cost
As a vintage style gun that's somewhat niche and protected by trademark laws in the US, Airsoft MP5s aren't always cheap to buy.
In fact, we do factor in their relative rarity and need for quality in our assessment, as well as the fact that these are more likely to be used as a showpiece or occasional SMG option rather than a go-to primary.
Nevertheless, people do actually need to be able to purchase one of these models and we prefer they come in at the $250-300 range.
Build Quality
Airsoft MP5s aren't really all that cheap to buy compared to other options and so we do expect a fair amount of fit and finish.
This is especially important considering that their tubular, machined look has quite a few unusual or projecting features (charging handle, sights, dual mag releases, chunky selector switches) that we would prefer not to fall off, rattle or break in game.
Performance
Although their externals are modeled after a vintage gun, the internals of an airsoft MP5 are generally modern and similar to rival airsoft SMGs.
As a result, we do expect a certain level of performance from our H&Ks.
Adjustable Hop up – We do, for example, expect that our MP5s come with an adjustable hop up, ideally a rotary one for easy adjustment.
Range – Although designed for CQB, an airsoft MP5 should be able to hit targets to a similar distance as most rivals, hitting center mass to about 100 feet (30m) or more with some degree of reliability.
Reliability – Obviously, any pick we make should reliably fire when used properly, avoiding some common issues such as double feeding, jamming, hop up failures, fire selection problems and more.
FPS – As a CQB option, an airsoft MP5's power should be pretty balanced. It should be powerful enough to be used in outdoor games but be able to fall comfortably within most indoor field limits.
For that reason, we tend to favor those that chrono between 330-350 FPS or so.
Our Picks
Best Overall Airsoft MP5 AEG- VFC / Umarex H&K MP5 with Avalon Gearbox
| | |
| --- | --- |
| Realism | ⭐⭐⭐⭐⭐ |
| Price | ⭐⭐⭐⭐ |
| Build quality | ⭐⭐⭐⭐⭐ |
| Performance | ⭐⭐⭐⭐ ⭐ |
| | |
| --- | --- |
| Pros | Cons |
| Officially licensed | Not the cheapest airsoft AEG SMG |
| Durable – steel upper receiver, reinforced polymer lower | Rate of fire not quite as high as some other SMGs out there |
| 14mm CCW threading | |
| Available as fixed and adjustable stock | |
| High quality Avalon gearbox with MOSFET | |
| 6.03mm brass barrel | |
| Quick change spring system | |
| Good overall performance and accuracy | |
If you're in the market for an airsoft AEG MP5, and you don't mind paying a little more for something that's competitive out of the box and built to last, then the Umarex / VFC H&K MP5 is probably the right choice for you.
The VFC H&K MP5 is an officially licensed airsoft replica and sports all the realistic H&K trademarks and stamps that a collector could want, including caliber markings, pictographic safety and even an individual serial number.
More than that, and unlike most airsoft MP5s out there and much like a real steel MP5, it features a stamped steel upper receiver atop a reinforced polymer lower.
As a result, the VFC is much sturdier and more durable than its plastic and alloy-based rivals, and should stand up nicely to the typical wear and tear of airsoft play.
The gun comes with 14mm CCW threading, which means that adding suppressors or tracer units to it is pretty easy, and while the gun doesn't come with a rail system (being an MP5), VFC does offer claw mount accessories that you can buy online in order to fit some optics onto it.
Interestingly, VFC makes their MP5 available as both a fixed-stock MP5 A4 (as in the picture above) or a collapsible-stock MP5 A5.
The fixed stock A4 is rear wired, provides ample battery space and gives users of average arm length a comfortable and firm shouldering position.
It does, however, mean that the gun will always be at its maximum length of 27 inches or so, which means it is a bit on the long side for SMGs when it comes to CQB games.
CQB enthusiasts and those with shorter arms can get the gun as an A5 variant with a collapsible two-position PDW-style stock.
This can bring the length of the gun down to a very compact 19.6 inches (500 mm), which can make the gun a lot more maneuverable in tight quarters.
Unfortunately, it also means that the gun is front wired, which limits the size of the battery compartment, contained as it is in the handguard.
To help things out a bit, VFC did increase the overall width of the gun's handguard, although it does reduce the overall realism of the MP5 design a little bit.
Inside, the Umarex / VFC MP5 A4 and A5 come with the well-known Avalon gearbox.
One of the better stock V2 gearboxes out there, the Avalon contains steel gears, 8mm steel bearings, metal toothed piston, and a true quick change spring system that allows users to swap the spring out from the back of the gun quickly and without having to open up the gun.
It also comes with a MOSFET, making the VFC LiPo-ready, which is always appreciated and should go a long way in keeping the gun running over time.
In addition, the gun sports a high-torque long type motor, a nicely finished brass 6.03mm tightbore barrel (214mm in length) and a pretty decent VFC adjustable hop up unit that's accessible when the bolt is drawn back.
All this means that VFC MP5 A4 and A5s are pretty solid in terms of overall performance.
Running the gun on 11.1Vs, we saw it hit around 370 FPS with 0.20g BBs and it had no issue reliably hitting targets at 50-100 feet (15-30 m) out.
Although it is a bit higher than we would like out of the box, being a little hot for some CQB fields, the quick change spring system of the modern Avalon gearbox does mean that bringing the power down to sub-350 levels is pretty easy to do on the fly.
On auto, we saw the gun hit around 15 RPS, which means that the gun is a little slower than some quicker SMGs like the G&G ARPs or the Scorpion, but it's not too bad overall and should keep up with most M4 carbines on the field pretty easily.
Similarly, the VFC's trigger is pretty responsive, if a little long, and fairly crisp for an AEG.
Finally, in terms of price, the VFC MP5 A4/A5 models tend to come in at around the $400-450 range, which puts them solidly in the premium end of the airsoft MP5 AEG market.
While your wallet may take a hit from one of these, it is important to keep in mind that they do bring a lot of value to the table and are one of the most solidly built, reliable and better performing AEG MP5s out there today, holding their own against many more modern SMG options.
Best MP5 Gas Blowback – WE Tech Apache A2 GBB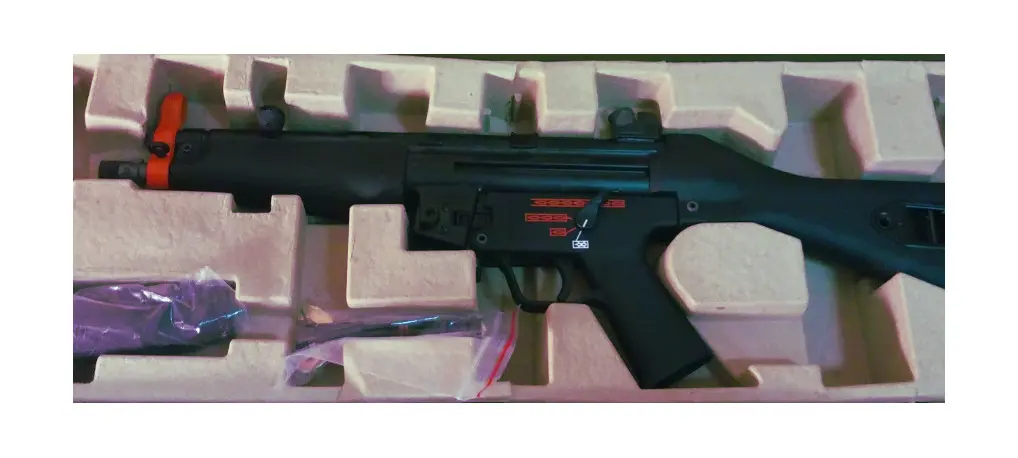 | | |
| --- | --- |
| Realism | ⭐⭐⭐⭐ |
| Price | ⭐⭐⭐ |
| Build quality | ⭐⭐⭐⭐⭐ |
| Performance | ⭐⭐⭐⭐ ⭐ |
| | |
| --- | --- |
| Pros | Cons |
| Durable – steel upper receiver, reinforced polymer lower | Somewhat Pricey |
| 3 round burst capable | Can be hard to find in the US |
| Hard kicking blowback system provides improved recoil | Hop up not as easily adjusted as some others |
| Realistic A3 build | |
| 6.04mm brass barrel | |
| Good overall performance and accuracy | |
| Balanced power on green gas | |
| Durable steel and metal internals | |
Finding a good airsoft MP5 is hard enough, finding one that's a gas blowback model can be even more tricky.
But if you do want a more realistic, GBB MP5 experience, the WE Tech Apache A2 is probably the right gun for you.
The gun is patterned after the classic H&K MP5 A2, which sports the iconic and classic triangular handguard and solid, easily shouldered stock of the original model.
That said, as the name (Apache A2) might indicate, this gun isn't an officially licensed H&K replica, so doesn't sport any real trademarks and it does have a couple liberties taken with its overall design. 
Notably, the lower receiver is Navy-style, meaning it offers a burst function in addition to auto and semi.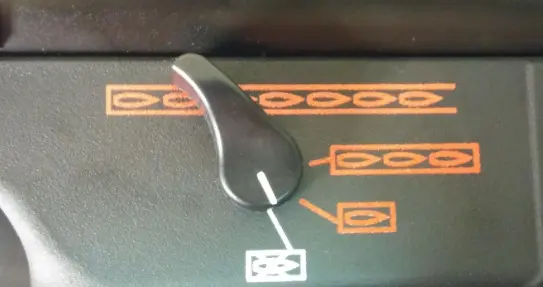 Although perhaps not strictly technically the most accurate, we feel it can be a most welcome feature on the field.
In addition, users can attach MP5/H&K-specific suppressors and tracers to the gun's tri-lug flash hider using an adaptor or unscrew it to reveal a 14mm CCW outer barrel, which opens up a far wider world of mock suppressors and other barrel accessories that users can add on.
Additionally, built to withstand the higher pressures of gas for longer periods of time, the gun's overall build is a step up from most plastic AEGs out there and even the few other gas blowbacks around.
It sports stamped steel, not aluminum or alloy, upper receivers and nylon-reinforced lower receivers, meaning the gun should be able to take most of what an airsoft game can throw at it without a problem.
In terms of build quality, WE Tech has done a great job with the Apache A2. 
Everything feels very solidly put together and the selector levers all feel snugly installed and are nice and clicky.
The charging handle itself is even made of stamped steel, which makes slapping the top of this gun just that much safer than other models.
This build quality extends to the interior of the gun, which is built very solidly.
The bolt carrier group is made of steel, with reinforcements located along its back, as are the tappets.
The gun does come with an adjustable hop up.
Sadly, it is located under the handguard, which means users won't be able to make adjustments on the fly, although it does feature a big rotary dial that makes tuning (when you can access it) pretty easy.
In terms of performance, the WE Tech Apache A2 is very well suited to its purpose.
Using 0.20g BBs and on green gas, we saw it hit around 330 FPS with a good deal of consistency, which is right on the money for an SMG.
Although no FPS monster, the gun delivers enough power to be useful in all situations while still easily meeting stricter indoor/CQB FPS limits, something that many other GBB SMGs and rifles struggle with.
In terms of accuracy, the gun hit most targets pretty easily at the 70-100 foot range (20-30m) and can hit targets well past 130 feet (40m) with a bit of effort.
The gun's trigger is highly responsive, with a crisp break and a snappy reset, and the gun's blowback action is a lot of fun, being pretty loud and quite strong, especially in its burst mode, which is a blast to fire.
The gun takes specific WE mags that are available in 20, 30 and 45 rounds, as well as a drum, so there are a few options out there, and the gun gets a decent enough 2-3 mags per fill.
When it comes to price the WE Tech is somewhat pricey, coming in at around $300-350.
It can also be hard to find in the US, meaning that users will probably have to find it on a site that specializes in airsoft imports.
That said, the WE Tech Apache A2 is an extremely well made, durable and highly capable airsoft MP5 gas blowback gun that, properly cared for, should provide users with many years of use.
Best Airsoft MP5K – Umarex MP5K
| | |
| --- | --- |
| Realism | ⭐⭐⭐⭐⭐ |
| Price | ⭐⭐⭐⭐ |
| Build quality | ⭐⭐⭐⭐ |
| Performance | ⭐⭐⭐⭐ |
| | |
| --- | --- |
| Pros | Cons |
| Cool, compact MP5K replica | Somewhat Pricey |
| Metal upper receiver | Smallish battery compartment |
| 14mm threading | Hop up not as easily adjusted as some others |
| CQB-optimized performance and handling | |
| Upgradable, full-sized V3 gearbox | |
| Decent accuracy | |
| Officially licensed | |
| Solidly put together | |
If you're a fan of airsoft CQB you may feel that the standard 27-inch long MP5 design doesn't quite give you the tactical maneuverability that you might need when negotiating obstacles or fighting your way out of tight spots.
As a result, you might want to consider the MP5K, whose far more compact build was specifically intended for special protection units and security forces operating in CQB environments.
If this sounds good, then the 13.6 inch Umarex MP5K might be just the right SMG for you.
Like other Umarex MP5s, the gun is an officially licensed replica that sports all the H&K trademarks you might want across its side.
Although small, the gun is built pretty solid externally and features a metal upper receiver with a reinforced polymer lower that should stand up to most of what can be (reasonably) thrown at it.
Like its bigger brothers the gun comes with 14mm CCW threading, so adding your favorite suppressor or tracer unit is pretty easy, and while its vintage-style upper receiver doesn't sport any stock rails (you'll have to buy a claw mount for any optics), as an MP5K it does come with an integrated plastic vertical grip for easier close-in handling.
Unlike many other vertical handle set ups we've seen in airsoft guns, this one is molded into the handguard.
So while it may not be removable (and keep in mind this is a K variant), it also means that it won't rattle around or come loose, a problem that plagues many airsoft foregrip attachments.
And that pretty much goes for the rest of the gun, which we found to be fitted together very solidly and made very little noise when handled (apart from the magazine, which did rattle a little).
Inside this vintage-style SMG, users will find a modern full-sized, full metal AK-style V3 gearbox.
Now this is a bit unusual for airsoft MP5s, which typically use a V2, but the gearbox is pretty standard and is compatible with the many V3 parts and upgrades floating around.
The gun is front wired (under the handguard/grip), although the battery is located in the back of the upper receiver behind the back plate.
The space is adequate and should fit most AK-style stick 9.6V batteries without much of an issue, although larger ones might be a tight squeeze.
That said, when a battery is inserted it does limit the ability to give the gun the old H&K slap, which is a little disappointing given how durably built the gun is.
In terms of performance, using 0.20g BBs, we saw it hit around 300 FPS, which puts it in a good spot for indoor and CQB.
As for rate of fire, on automatic we saw it get around 16 RPS, which isn't bad for a gun this size.
Accuracy-wise, the gun is designed for close-in shooting and really is at home at the 50 foot range (15m), however with some effort it can hit up to about 100 feet (30m).
Finally, in terms of mags, the gun comes with a 200 round hi-cap, but it does have some good mag compatibility and will fit MP5K 9mm magazines from G&G, TM and others, which is nice.
Pricewise, the MP5K comes in at around the $250-300 range, which does put it on the premium end of AEG SMGs, especially super-compacts.
That said, for your money you do get a unique looking and feeling airsoft MP5 that is extremely solidly built, officially licensed, reliable, CQB-optimized and a more than decent performer on the field. 
Best Budget-Friendly MP5 –  Umarex MP5 A4/A5 Competition Kit
| | |
| --- | --- |
| Realism | ⭐⭐⭐⭐ |
| Price | ⭐⭐⭐⭐⭐ |
| Build quality | ⭐⭐⭐⭐ |
| Performance | ⭐⭐⭐⭐ |
| | |
| --- | --- |
| Pros | Cons |
| Relatively affordable | Polymer construction |
| Comes with both fixed and collapsible stock | No 14mm CCW threads |
| Both front and rear wiring options | |
| Decent performance and accuracy | |
| Easy to adjust hop up | |
| Powerful but still CQB-friendly | |
| Well put together | |
| Durable metal mags and good compatibility | |
As you've probably noticed, for a variety of reasons, airsoft MP5s aren't that cheap to buy.
But if you really want a cool MP5 and you're on a bit of a tighter budget, then Umarex's Competition Series MP5 A4/A5.
Now, to get it out of the way, unlike the other models on our list this is not a full metal gun.
Both the upper and lower receivers on the gun are made of reinforced polymer (although the barrel assembly is metal), which means the gun is a little lighter than some of its rivals but still durable enough to stand up to moderately rough and tumble games.
The fit and finish of the gun, on the other hand, is quite good and we feel Umarex has done a good job at making sure that all the gun's levels and controls are fitted tightly and that the gun doesn't rattle, bend or creak when handled.
That said, you should probably limit your H&K slapping a little bit as it may get damaged over time.
That said, in all other respects the gun is an accurate replica of a classic MP5, sporting a distinctive triangular handguard, pictographic icons, H&K trademarks, sickle mag, ambidextrous controls, adjustable rear drum sights, dual mag releases and more.
In fact, the reason we call it the A4/A5 is that it comes with both a collapsible and fixed stock (the most notable difference between the two variants), allowing users to take their pick based on what's most comfortable for them or swap between the two depending on their needs.
This is a pretty thoughtful feature, in our opinion, as it allows for greater flexibility of use and can save users a bit of money in the long run.
Sadly, the gun doesn't come with outer barrel threading.
Instead, users interested in barrel attachments will have to make do with the H&K tri-lug design or purchase an adaptor if they want to make use of more common mock suppressors or tracer units.
The gun comes front wired, with the battery fitting inside the handguard, and things do get a bit snug although you can fit most small stick or nunchuck batteries in there pretty easily.
Now, interestingly and unusually, the gun also comes wired in the rear.
This allows users who choose to use the A4 fixed stock to insert a larger battery and wire things up from there, which is kind of cool.
Inside, the gun has a pretty standard and upgradable full metal V2 gearbox with metal gears and a pretty standard barrel.
In terms of performance, there's nothing budget about this gun.
Using 0.20g BBs we saw the gun deliver about 330-340 FPS, which keeps it under the vast majority of CQB FPS limits but still makes it a pretty good all around choice.
Set the gun to auto and we saw it get a respectable, albeit not blazingly fast, 14-16 RPS (depending on the battery used).
In terms of accuracy, the gun had no trouble hitting targets 100 feet out (30 m) and, unlike many other MP5s out there, the hop up was easy and quick to adjust.
Rather than setting the hop up controls inside the handguard, the hop up on this gun is actually a lever-style and is located on the left-hand size of the gun's handguard.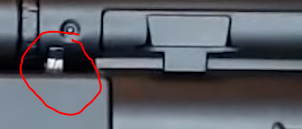 As a result, the gun can be tweaked easily and quickly in game for maximum performance and accuracy at range.
Finally, the gun comes with a couple alloy 200 round hi-cap magazines, but will also accept a number of mags from other MP5 models (such as those produced by G&G and Tokyo Marui), which gives users more choice and lowers the potential costs of ownership even more.
In terms of price, the Umarex A4/A5 Competition Kit usually comes in at under $200.
Although not extremely cheap in an absolute sense, it is significantly less expensive to buy than many other MP5 models out there.
And for the money it does deliver a good deal of value, being fairly durable, officially licensed, two stock options and a pretty good performer on the field. 
What Are Some Of The Benefits Of Airsoft MP5s?
A highly distinctive, classic replica with a storied history
From the moment it was first spotted in the hands of SAS soldiers storming the Iranian embassy in London through to today, the MP5 has captured the imagination of military and firearms enthusiasts around the world.
A good airsoft MP5 gives you the ability to easily buy and add a little piece of history to your collection…and even use it on the field.
Compact and CQB-friendly
Airsoft MP5s may not be the smallest or lightest SMG options around but they still are fairly compact and easy to maneuver around with in close quarters, making them a good option for those players looking to pie corners with a more vintage-style gun.
Lots of cool details to enjoy
The overall look and style of an airsoft MP5 is pretty distinct and its old-school machined receivers does have a lot that players can admire and play around with, including a distinctively prominent charging handle, rather unique rear sights, H&K's pictographic fire selection and more.
Modern internal components, modern performance
Although they are modeled after a vintage airsoft gun, just about any airsoft MP5 you buy will have modern internal components, such as adjustable hop ups, modifiable gearboxes, improved gas blowback systems, properly machined inner barrels and more.
As a result, quality airsoft MP5s should be able to go toe-to-toe with most modern M4 carbines and even other SMGs.
Lots of different variants out there
H&K put out a lot of different MP5 variants in the many years since the original's release and many of these have been replicated, to one degree or another, in the airsoft world.
As a result, those interested in picking up an airsoft MP5 can find everything from vintage MP5A1s with triangular handguards all the way to highly compact MP5Ks and beyond.
What Are Some Of Their Disadvantages?
Harder to find in the US
For a variety of reasons, including licensing and trademark concerns and the fact that MP5s are something of a vintage item, MP5s are far from the most popular or commonly available airsoft SMG in the US.
Overshadowed by far more popular options, such as the G&G ARP9 and the Scorpion Evo 3 A1, it can sometimes be hard to find a good MP5 in stock online or in your local airsoft store.
Charging handles may break when slapped
The H&K slap is a well-known and much beloved technique when handling MP5s, much to the chagrin of some firearms enthusiasts.
As many airsoft MP5s are made of plastic, and as the charging handle itself is fairly small, giving the receiver a good slap can lead to damage on cheaper models.
(Those who do love the H&K slap remember – slap the upper receiver, not the handle itself directly!)
Not a ton of room for accessories
The MP5 was a gun released in the mid-1960s, predating things like rail systems by quite some time, and it is considered something of a vintage firearm.
As a result, although some models support suppressors, most replicas out there don't have a lot of space for optics, lasers, flashlights and so on.
Those interested in adding a ton of tactical gear to their airsoft MP5 will therefore need to pick up some aftermarket accessories to make it work.
Can be expensive
Given their rather niche position in airsoft and the need for some kind of quality control, most decent airsoft MP5s out there can cost a pretty penny and it's not uncommon for an AEG to reach a $250-300 price point in the US.
Bottom Line
While perhaps not the most commonly seen SMG on fields today, a well-made MP5 airsoft gun can be a welcome addition to a loadout.
Although they can be a little more expensive than some other options, their vintage looks, which are often combined with modern airsoft performance qualities, make them both highly attractive and useful to their owners.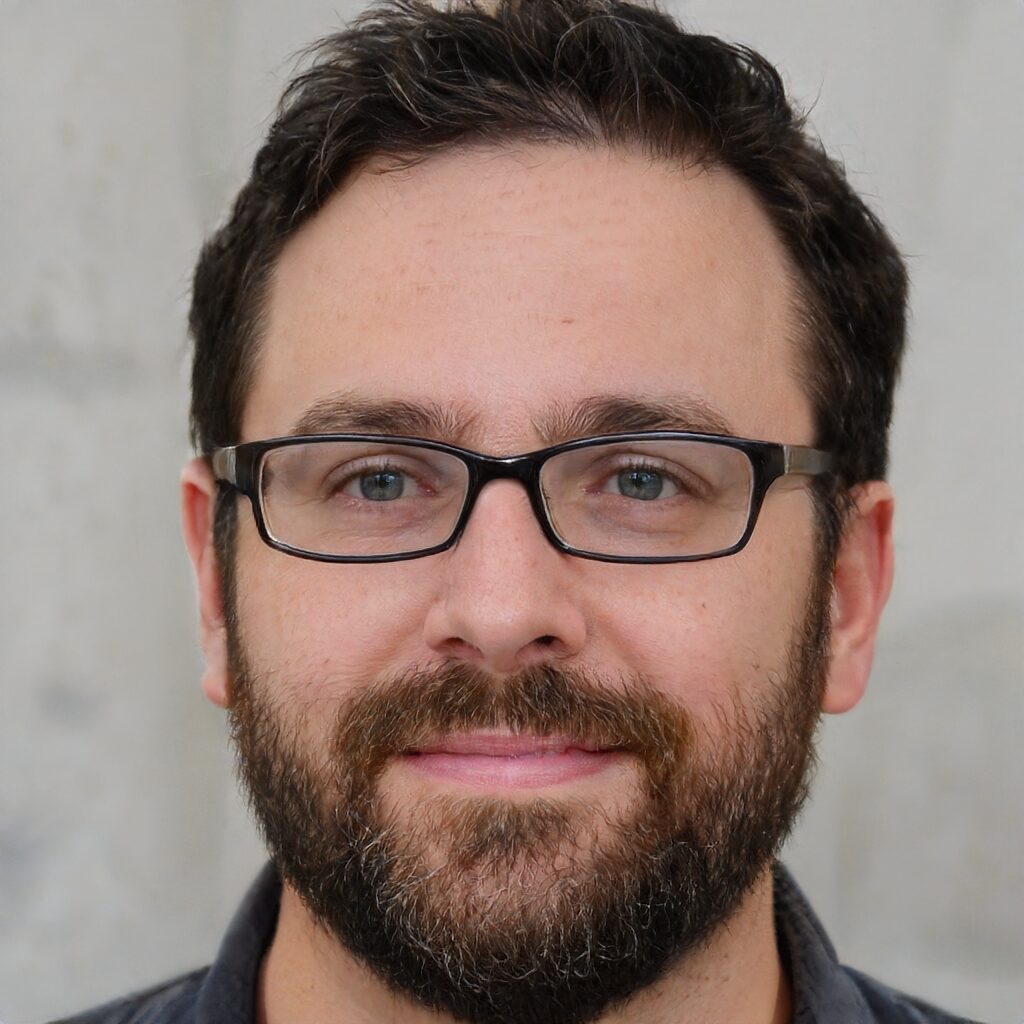 David Lewis – A longtime airsoft and airgun enthusiast and collector, our editor David's lifelong passion for tactical sports began in high school with some friends, a cheap knock-off airsoft M4, and an open field behind his parents' house.

When he's not plinking around, he enjoys sharing his knowledge of airsoft and helping those just starting out.