Carried by soldiers from the beaches of Normandy through to the battlefields of Korea, there are few more historically relevant and revered firearms as the M1 Garand. 
For historically-minded airsofters, milsimers or just those who admire its wood-heavy and detailed good looks, an airsoft M1 Garand can be a perfect addition to any collection and an interesting option to take to the occasional game.
Something of a niche item, while there aren't too many models out there, there are enough to make finding a good quality and decent performing replica something of a challenge.
Adding to this is the fact that, like other vintage-style airsoft guns, airsoft Garands tend to be on the pricey side.
To help out, we decided to put together a list of what we consider to be the best airsoft M1 Garands for your money.
In A Rush? Check Out Our Airsoft M1 Garand Picks
What We Look For In An M1 Garand Airsoft Rifle
Realism and authenticity
Let's face it, a Garand is probably nobody's idea of a primary airsoft weapon.
Heavy, longish, old-school and incapable of automatic fire or accepting any accessories, they are more of a niche item aimed at lovers of history, those looking to expand their airsoft collection with a more unique item and those looking to milsim.
As such, we tend to look for M1 Garand replicas that look and feel as authentic as possible.
Thus, we tend to look for those that feature real wood furniture and that make liberal use of metal components, and ideally the wood should be as close to the classic darker walnut style (shown below) as an airsoft gun can feasibly get. 
M1 Garand Specifications
| | |
| --- | --- |
| Length | 43.5 in (1100 mm) |
| Weight | 9.5 lbs (4.31 kg) |
| Barrel length | 24 in (609.6 mm) |
| Construction | Black walnut wood and steel |
| Sights | Adjustable rear, wing protected front |
The full size M1 Garand was the official service rifle of the US Army in WW2 and Korea, and is a pretty big and heavy gun by today's standards, at nearly four feet long and ten pounds empty.
Features we would look for would be a bayonet stud mounted on the underside of the mock gas cylinder, three sling points/swivels (one on the buttstock, one on the frame and one forward of the handguard).
We would also look for a front, wing-protected post and a chunky, peep aperture sight at the back with knurled knobs for making adjustments. 
The safety should be located towards the front of the trigger guard, and should engage when pressed backwards.
Power and performance
While there is something to be said for owning beautiful wall-hangers, we do feel that a good airsoft M1 Garand should be able to be taken to the field and used without too much of a problem.
The real steel, full sized M1 Garand used in WW2 used a fairly powerful round, the 30-06 Springfield (7.62×63mm), and could hit targets to about 500 yards or 450-odd meters.
While it's true that this is airsoft and expectations need to be tempered to a fair degree, we also don't expect an M1 to be anemic when it comes to FPS…this is not a CQB weapon, after all.
Generally speaking, a good airsoft Garand should deliver at least the same performance as any other airsoft rifle, i.e. 350-400+ FPS and should be able to feed and fire off BBs reliably to at least 150 feet or so.
Fit and Finish
As something of a historic piece, we prefer our airsoft M1 Garands' furniture to be made of real wood, rather than a polymer substitute, and it should be finished with some kind of nice, dark stain. 
The last thing you want with your M1's frame is for it to look like it is made out of plywood.
When it comes to the overall fit, we do like for everything to be nice and tightly fitted.
Things we look out for are a tightly fitted outer barrel, properly secured screws, controls and levers, good magazine fit with minimal rattling or feeding issues.
One thing to note is that, while we obviously prefer a snug fit, a little rattle in the handguard isn't the end of the world.
In fact it makes things a little more realistic as real steel M1 Garands are prone to this particular issue as well.
Magazine availability and capacity
Airsoft M1 Garands tend to use specific box magazines and they can be unique to the gun model.
Even if M1 Garands are a niche airsoft gun, we feel that it shouldn't be that hard to find spares.
Similarly, we like our airsoft Garands to have a decent capacity for BBs, at least 20 shots or more.
While it's true that these are old school, semi-automatic airsoft rifles and will go through BBs a bit slower than a typical SMG or primary, particularly when it comes to full-sized M1 Garands (which use a unique, bulky magazine rather than the real steel bullet clip) carrying spares on you can be a bit tricky and so being able to fire for longer can be of great help.
Internal build quality
Finally, regardless of whether we're talking about a M1 AEG or a GBBR, the Garand should be decently put together on the inside as well.
While we don't necessarily expect the most high tech parts and gadgets (like sophisticated ETUs or high speed motors) on this WW2-era replica, keep in mind these guns will run you well over $250, so having some quality, consistency and reliability is a key part of our list.
In particular, we're looking for a decent quality, adjustable hop up, a good quality and properly finished inner barrel, and solid metal components (be it AEG or gas) that will stand up to typical airsoft use for some time without breaking.
With AEGs for example, which are the majority of airsoft M1 Garands out there, this means using gearboxes that are at least somewhat upgradable and TM compatible (nothing too proprietary), a strong piston (ideally with metal teeth) and steel (not alloy) gears. 
And, of course, we look for an adjustable hop up since it would be good to hit objects past 50 feet or so with this otherwise large airsoft rifle.
Best All Around Performer – ICS M1 Garand Full Size
| | |
| --- | --- |
| Price | ⭐⭐⭐⭐ |
| Realism | ⭐⭐⭐⭐ |
| Power and Performance | ⭐⭐⭐⭐⭐ |
| Fit, Finish, Build Quality | ⭐⭐⭐⭐⭐ |
| | |
| --- | --- |
| Pros | Cons |
| Quite Powerful | Some proprietary parts |
| Very Accurate | Not 100% an exact replica |
| Excellent internals | Not exactly cheap |
| Durable steel, aluminum and solid wood build | |
| Well put together | |
| Feels very realistic in hand | |
| Cheap and plentiful magazines | |
If you like the look, style and history of a Garand but overall performance in the field is really more what you're looking for, the ICS M1 Garand AEG might just be for you.
Externally, the ICS Garand is a decent enough match for the full size classic WW2 rifle.
It is a 1:1 sized full metal airsoft rifle with an aluminum barrel, CNC-machined trigger assembly, steel sights, steel bolt, and a nicely stained and finished real wood stock.
There are a few differences from its real steel counterpart that some eagle eyed enthusiasts may pick up on, such as the swivels being a little thicker than real steel, straight front sight wings, a M14-style trigger assembly and having a larger gap between the barrel and the gas cylinder.
Beyond that, however, all the small details of a Garand are present in its construction, from its M1-style sights, triple sling swivels, bolt action, bands, M1 "Springdale Army" trades (older versions were licensed and had real trades) and so on – there's simply no mistaking what this gun is.  
There is, as might be expected, no real room for accessories with this gun. The outer barrel is unthreaded and, being based on a gun from the 1930s, no rail mounts.
In terms of build quality, the ICS M1 Garand is extremely robust.
When we handled it there was little to no looseness or wobble to speak of, even in the handguards, and all of the external components were properly fitted and felt really solid when thumbed.
Both sights are, as expected, fully adjustable and the rear dials felt nice to the touch and moved the peep sight smoothly and pretty accurately for both elevation and windage.
They even make an enjoyable clicking sound when turned.
With all that said, it is inside where this gun really shines.
The ICS comes with a modified and reinforced Marui-compatible V7 gearbox that is actually pretty high quality.
Out of the box, the M1 has CNC machined steel gears, 6 and 8mm metal bushings, good shimming, a nylon-reinforced and ported polymer cylinder with a half steel tooth rack and a missing penultimate tooth (for improved angle of engagement) and a pretty strong M110 spring.
This gearbox is mounted to a pretty torquey 23K ICS Turbo 3000 short type motor, includes a mosfet and fires through a nicely finished and smoothed tighter-bore 6.04mm brass barrel.
The gun also comes with an adjustable rotary style hop up, accessible when drawing the bolt back,  which is easy to adjust by hand and provides decent spin stock and can easily handle heavier weight BBs, such as .30gs. 
Helpfully, the ICS M1 Garand, unlike most others out there, actually comes with a functional bolt catch, which can help make adjusting the hop on this rather long gun a lot easier and dramatically reduces the risk of accidentally getting your fingers caught in the steel bolt.
All this translates into the ICS being a pretty capable M1 Garand on the field.
In terms of performance, we saw it easily get around 450 FPS using 0.20g BBs, so while it probably won't be your first choice for indoor or CQB games (and why would it?) it has enough power to make its presence known on the field.
Further, thanks to its quality internals and good hop up unit, the gun is quite accurate at range, hitting targets well past 150 feet (45 m) with little issue and getting impressively tight groupings closer in.
Magazine-wise, the ICS uses plastic 42 round mags, which is a pretty decent capacity for an M1.
The mags feed and fit well enough and are fairly cheap and plentiful in the airsoft world, so finding spares shouldn't be a problem.
On the downside, the gap between the gas cylinder and barrel can make it hard to fit a bayonet on the gun, should you want to do so, and the modified gearbox does have a few proprietary parts, such as the cylinder head.
It's also a little on the pricey side at around $500.
That said, if you're looking for an airsoft Garand that performs extremely well in the field, the ICS M1 Garand should definitely be at the top of the list.
Check out the ICS M1 Garand at:
OR
OR 
Most Realistic – G&G M1 Garand Full Size

| | |
| --- | --- |
| Price | ⭐⭐⭐⭐ |
| Realism | ⭐⭐⭐⭐⭐ |
| Power and Performance | ⭐⭐⭐⭐ |
| Fit, Finish, Build Quality | ⭐⭐⭐⭐⭐ |
| | |
| --- | --- |
| Pros | Cons |
| Extremely realistic | Not cheap |
| Solid and well built | Not the most powerful M1 Garand out there |
| Decent overall performance | 20 round mags |
| Good internals | |
| Responsive trigger | |
| Feels good to handle and use | |
| Can actually fix a bayonet | |
If realism and attention to detail is more what you're after with your M1 Garand, then the G&G M1 AEG is the Garand for you.
The gun is pretty much a 1:1 replica of the real steel Garand, matching the real steel rifle closely in terms of dimensions and weight, and has real wood furniture and a ton of alloy metal parts, including the barrel assembly, gas cylinder, sights, bolt and bolt cover.
It also accurately replicates all the small details that make the M1 Garand distinctive, including its tri-swivel system, winged front sights, knobed rear sights, metal bands and so on.
The only real difference between this gun and a real steel version that we could immediately notice is the fact that it has a more user-friendly M14 safety lock inside the trigger guard, rather than a push button or lever-actuated M1 version.
Build quality is quite good, as well, with very little looseness to be found when we handled it, and overall it felt pretty solid with the exception of a little wobble in the handguard.
As with other M1 Garands, the gun doesn't come with a threaded outer barrel or rails, not that you would really consider adding modern accessories to this gun.
Interestingly, unlike the ICS and others, the G&G's bayonet lug is actually functional so you can add one, which might be kind of cool if not exactly practical for airsoft. 

Inside, the gun uses G&G's M14 V7 metal gearbox, which is a pretty reliable performer.
It has steel gears, 8mm bearings, a G&G mosfet and a reinforced polymer piston with a ported head, and a cylinder with metal teeth.
The gearbox is powered by an high torque 18K short type motor, and fires off its BBs through a 510 mm long brass inner barrel with a 6.08mm diameter.
The gun comes with an adjustable rotary-style G&G hop up unit that is pretty decent and actually has a two-point nub, which isn't always so common in stock airsoft rifles.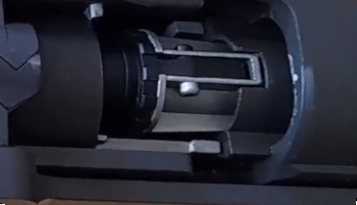 In terms of performance the G&G M1 is also a pretty decent airsoft rifle, chronoing around 370 FPS using 0.20g BBs.
While not quite as powerful as some others on our list, the G&G is quite capable in outdoor games and can even be used in games where FPS limits have been set at 400.
Range is pretty good as well, with the gun able to hit man-sized targets at 150 feet (45 m) or so without too much trouble, and the gun actually has a pretty responsive and light trigger for an M1 AEG, something that actually came as a pleasant surprise.
On the downside, mags are a little small with the G&G, only holding about 20 rounds or so, which is considerably less than other AEGs on our list.
That said, being a little smaller they are a bit more realistic and have an easier time fitting into period-specific pouches and belts compared to others.
Additionally, like the ICS, the G&G isn't exactly a cheap airsoft rifle, coming in at around $450-500.
However, if you are looking for an extremely close airsoft replica of a Garand that won't let you down when it counts, in our opinion you probably won't do much better than the G&G M1 Garand.
OR
OR
Best Affordable AEG- A&K M1 Garand Full Size
| | |
| --- | --- |
| Price | ⭐⭐⭐⭐⭐ |
| Realism | ⭐⭐⭐⭐ |
| Power and Performance | ⭐⭐⭐⭐ |
| Fit, Finish, Build Quality | ⭐⭐⭐⭐ |
| | |
| --- | --- |
| Pros | Cons |
| More affordable than other Garand AEGs | Not the most accurate replica out there |
| Pretty well made with metal components and wooden furniture | Bolt cover doesn't fully retract |
| Decently powerful | |
| Good mag options | |
| Good accuracy | |
For those who can't afford to drop $500, but still want a vintage-style replica to take to the field, the A&K M1 Garand might just be the right solution for you.
Externally, the A&K looks very pretty close to a real steel Garand, matching the classic gun pretty well in terms of overall dimensions.
It also gets many of the small details correct, with a winged front sight, metal bands, heavy use of wood, triple swivels, and more.
Similarly, the gun uses alloy metal for most of its construction, including the barrel assembly, receiver, adjustable sights, and its furniture is made from real wood, much like its more expensive rivals.
There are some slight differences that real sticklers for authenticity may notice, such as a slightly wider grip and a slight gap between the gas tube and barrel.
Beyond that, however, it would be hard to tell any difference between this airsoft rifle and a real steel M1 Garand, at least at a glance.  
As with the other M1 Garands on the list, there are no threads or rails on this gun, so it is designed to be kept more or less period-correct.
Inside, the A&K is pretty competitive with its more expensive rivals.
It uses a reinforced M14-style TM-compatible V7 with steel gears, steel bushings, a reinforced polymer piston (with a ventilated head) and it is powered by a fairly torquey 18K short type motor.
The gun also comes with a pretty easy to use rotary-style hop up, which is accessible once the charging handle is drawn back.
That said, unlike some other airsoft Garands out there, the bolt cover only partially opens. Although it is enough to access the hop up, it is not quite as totally functional or exciting to watch as some rivals.
In terms of performance, the A&K is no slouch either.
We saw it deliver around 400-410 FPS using a 9.6V battery and 0.20g BBs.
While not the most powerful airsoft Garand, it should be able to hang out with the big boys on the field, although it will probably still straddle the fine line of field FPS limits and minimum engagement distances (if it doesn't fall afoul of them altogether).
Besides power, we were pleasantly surprised by the A&K M1 Garand out of the box accuracy.
It was pretty laser-like using 0.25s at closer range and we saw it easily and fairly reliably hit targets up to 150 feet (45 m).
The A&K M1 Garand magazines are, like other Garands, unique to the gun.
It comes with a rather small 20 round mag, but larger ones are pretty widely available, including 30 and 42 round versions, which give users a bit of added choice when it comes to spares and fitting things into period-correct loadouts.
Finally, in terms of cost, typically coming in at under $400, the A&K M1 Garand is one of the more affordable airsoft Garand AEGs out there.
Although perhaps not the heaviest hitter or the most accurate replica, overall the A&K strikes a decent balance between price and performance and can be a good option for those interested in WW2 airsoft guns but who are on a bit of a budget.
OR 
OR
Benefits of an Airsoft M1 Garand
Cool to look at
With their wooden frames and metal components, as well as all the small details that make up their construction (band assemblies, bayonet attachments, swivels, winged sights, and so on), M1 Garand replicas can look very different and have a lot more to admire and play around with than their sleek, plastic and streamlined modern alternatives.
Fun to shoot
Generally speaking, firing airsoft M1 Garands can be a lot of fun.
They tend to handle a bit differently than most modern rifles, their exposed semi automatic bolt action is a lot of fun to look at when fired and they tend to be pretty accurate.
Based on an important, historical firearm
Along with the Enfield and the Mosin-Nagant, the M1 Garand is simply a legendary rifle that helped carry the Allies to victory over the Axis powers and helped secure the free world.
While AR and the AKs certainly have their place in history, there is just no substitute to owning an airsoft gun based on those carried by soldiers all the way from the beaches of Normandy through the march into Berlin.
Solidly built, as well as aesthetic
While they look good, M1 Garand airsoft replicas can be pretty sturdy, at least on the outside.
Being made with lots of heavy wood and metal components, they can take a few knocks without breaking.
Usually pretty powerful
Typically, airsoft Garands are no slouches when it comes to power.
In most cases they rival (or exceed) many airsoft M4s, and it's unusual to be able to reach out and touch someone at well over 400 FPS.
Drawbacks of Airsoft M1 Garands
Expensive
A niche item that takes a lot of work to get right, an even halfway decent airsoft replica M1 Garand can cost a couple hundred dollars or more.
In this way they can often rival the cost of far more flexible and popular primary options, such as good quality airsoft M4s or even AKs, but without the versatility.
Not all that practical compared to modern-style replicas
Airsoft M1 Garands are typically longer, heavier and bulkier than a modern carbine replica.
They lack many of the features we take for granted on modern airsoft weapons, such as collapsible stocks and ergonomic grips, they have a harder time in close quarters (if they can even make FPS limits) and users generally can't add as many accessories to them, such as lasers, flashlights, optics, tracer units and so on, without extensive modification (and incurring the wrath of traditionalists).
Too often built for looks rather than performance
As a niche, historical airsoft option, too often M1 Garands are built with an eye towards collectors and many (though not all) manufacturers tend to put a lot of effort in getting the external details correct and leave the internals as something of an afterthought.
Older, proprietary or poorly installed gearboxes, gas leaks, cheap internal barrels, feeding issues, hard to adjust or loose hop ups are all common problems with these types of airsoft rifles that can drastically affect their usefulness and performance in an actual airsoft game.
Of particular note is the fact that many tend to use proprietary magazines that can also drive up the cost of ownership over time and, oddly, many have trouble fitting into WW2-era Garand clip pouches.
Bottom Line
Buying a classic airsoft rifle like the M1 Garand isn't always the easiest thing to do.
They are largely niche items and, as always, there can be a lot of factors and details to consider (and a lot of junk out there).
While perhaps not all that cheap there are, however, several good models of Garands out there that not only look good but can also deliver on the field where it counts.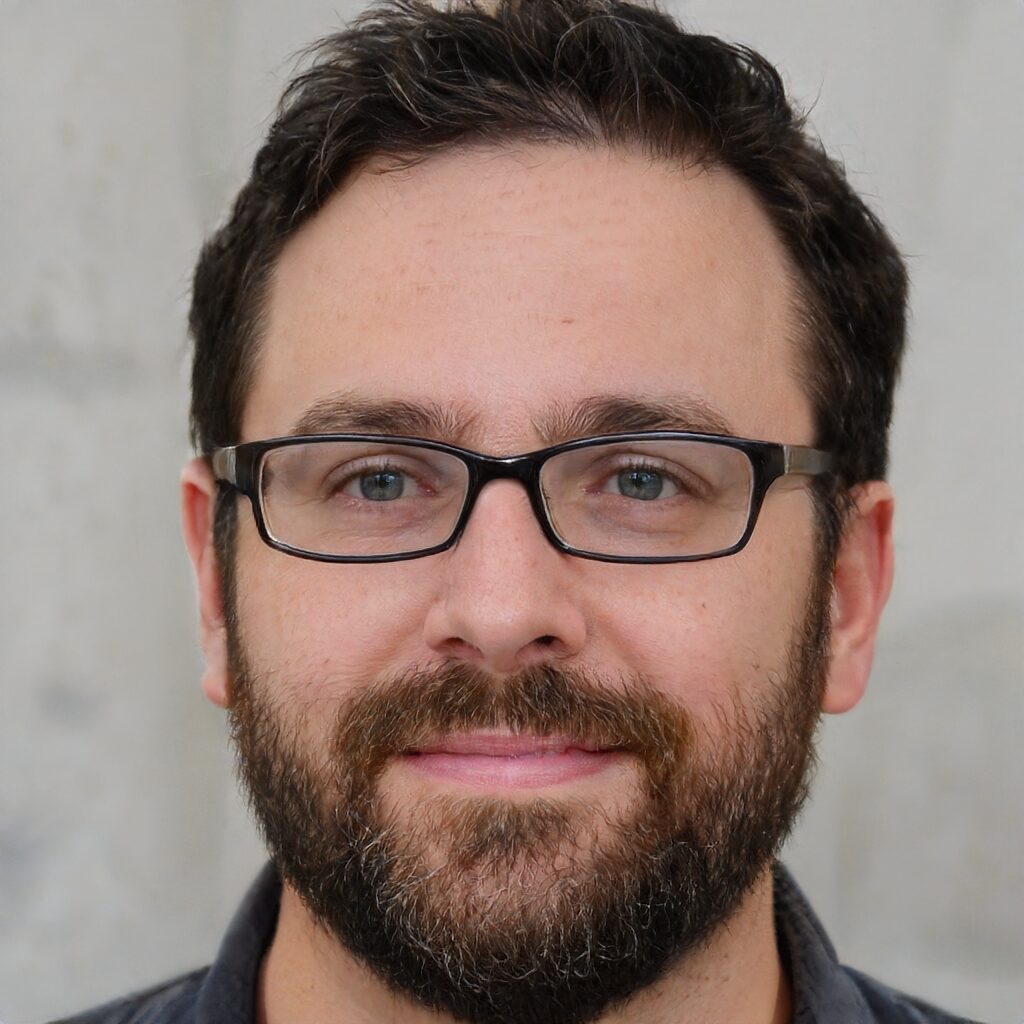 David Lewis – A longtime airsoft and airgun enthusiast and collector, our editor David's lifelong passion for tactical sports began in high school with some friends, a cheap knock-off airsoft M4, and an open field behind his parents' house.

When he's not plinking around, he enjoys sharing his knowledge of airsoft and helping those just starting out.