Originally designed to meet the rigorous standards of the US Naval Surface Warfare Center, the MK18 is a very well known and respected lightweight and CQB-oriented short barreled rifle.
Widely seen in the hands of premiere USSOCOM operators such as the Navy SEALS, Green Berets, Raiders and Rangers, it is perhaps no surprise that this particular M4 variant has become something of an object of desire among airsoft enthusiasts.
If you're in the market for a new primary and feel that an MK18 might just be what you're looking for, then read on as we list what we consider to be the best models out there for your buck.
In a Rush? Check Out Our Top MK18 Choices
What We Look For In An Airsoft MK18
Realism
The MK18 is a very cool looking, highly effective and specialized variant of the venerable M4A1, but at the end of the day it is a variant and when it comes to airsoft, with no ballistic differences or unique ammunition to go by, it's often the small details that count.
Getting them right can make the difference between having a MK18 Mod 1 replica and owning just another modified M4.
In general, an airsoft MK18 needs to be more lightweight than its typical M4 counterpart, i.e. within the 5-6 lbs range.
It also needs to be between 27-30 inches long to maintain its compact, SBR-type dimensions.
Perhaps most importantly, an airsoft MK18 needs to have a metal DD RIS II-style handguard, ideally from aluminum or high quality alloy.
Finally, we do consider official Daniel Defense trademarks to be a welcome touch as they can help set an airsoft MK18 apart from the myriad of AR clones out there.
Performance
A real steel MK18 is a close combat optimized rifle that tends to do best in short range shooting.
Airsoft being airsoft, things like the length and size of a barrel have little to do with performance (at least compared to barrel finish, internal components and fit and finish).
As a result, and particularly as airsoft MK18s tend to be a little more expensive than a comparable M4A1 model, we expect them to be capable of being used as a good all-around primary airsoft carbine.
This means we do expect them to chrono around 315-400 FPS or so and be able to somewhat reliably hit targets at 100-150 feet (30 m-45 m) or so without an issue.
Quality
As we've said, airsoft MK18s aren't usually that cheap, having more bells and whistles on them than typical M4 clones.
As a result, we do like to see the fit and finish of a gun be commensurate with its price tag.
In particular, we look for:
A tightly secured and properly installed short barrel
Minimum handguard wobble or rattling, especially given that it's supposed to be metal
Higher quality, reliable internals
Minimal feed issues
Good trigger pull
Good, smooth stock action
Price
Airsoft MK18s are basically M4A1s with a few more tactical bells and whistles and, as such, we recognize that they probably aren't going to be the cheapest models around.
That said, they do need to be at least somewhat reasonably priced and accessible as a primary and should cost less than the price of building your own out of a lower to mid-range M4.
When it comes to price, therefore, we tend to prefer our AEGs to be in the $350 range or below, and GBBRs at the sub-$700.
A higher price may not be a dealbreaker on an airsoft MK18, especially if it reflects a higher quality and performance, but it is something we might make note of.
Our Picks
Best Overall AEG – VFC Daniel Defense MK18 Mod 1 Avalon

| | |
| --- | --- |
| Realism | ⭐⭐⭐⭐ |
| Performance | ⭐⭐⭐⭐⭐ |
| Build quality | ⭐⭐⭐⭐⭐ |
| Price | ⭐⭐⭐⭐ |
| | |
| --- | --- |
| Pros | Cons |
| Licensed, CNC machined aluminum RIS | Avalon trademarks, not official ones |
| Full metal build | Pricey |
| Solid V2 Avalon gearbox w/ dual MOSFET | |
| Quick change spring | |
| Excellent overall performance | |
| Extremely accurate | |
| Fully upgradable and easy to repair | |
| Realistic look and feel | |
If you are in the market for an airsoft MK18 AEG, then we think the VFC's Avalon gearbox-sporting MK18 Mod 1 is your best bet.
Licensed by Daniel Defense, the VFC MK18 AEG is very true-to-life.
It matches its real steel inspiration almost precisely in terms of its overall dimensions (27-31 inches) and weight (slightly under 6 lbs) and sports both a 10.3 inch barrel and an officially licensed, CNC machined aluminum RIS II handguard.
Its receivers are similarly made from a fairly durable alloy, which gives the gun more heft and helps it feel more like a real steel firearm in hand.
Curiously, the only departure from real steel with this gun is on the magwell, where the gun noticeably sports VFC Avalon trademarks rather than US government and colt markings.
It should be noted that VFC also makes a slightly more affordable MK18 replica for Cybergun that does have official trades and markings, but that uses a more typical V2 rather than the higher performance Avalon gearbox.
For performance reasons we prefer the Avalon, but acknowledge that the Cybergun might be more attractive to collectors and milsim enthusiasts.
Inside, the gun's second gen Avalon gearbox is pretty solidly put together.
Like the Saber and other similar Avalon-sporting VFC guns, the MK18 AEG has decently shimmed steel gears, 8mm bearings, beveled cylinder, half-rack steel toothed and ported piston and more.
It also comes with a dual non-programmable MOSFET set up, one inline and one in the buffer tube, which provide stronger protection and makes the gun fully LiPo-ready, allowing it to run 11.1V batteries without much issue.
The gearbox does have a quick change spring system, although it does require users to pop the gearbox out of the frame before accessing the spring from the rear, so it's not a truly quick quick change spring system that can let you make a quick swap in your local field's parking lot.
In terms of performance, after a few shots we saw the gun settle into around 380 FPS using 0.20g BBs on 11.1V.
Although some users may need to take the spring down a notch to adhere to stricter FPS rules, by and large the gun is a decent performer and more than capable of competing with larger primary options.
In terms of accuracy, the gun can easily blow past the 150 foot (45 m) mark and can hit targets fairly reliably up to about 200 feet or so (60m) with the hop up dialed in.
Older models of the Avalon tended to have issues relating to cycling and double-feeding, but this seems to have been successfully resolved with the current models out there.
The gun shot wonderfully on 11.1Vs and trigger response was crisp and highly responsive.
The VFC MK18 Mod 1 comes with a metal hi-cap magazine that can hold 300 rounds, and while it seemed to work pretty smoothly for us, users should note that the gun is compatible with most other STANAG magazines out there, including mid-caps, low caps and drums.
In terms of price, the VFC isn't cheap.
Coming in at around the $500 mark it is definitely on the more premium end of the AEG MK18s out there.
That said, for your money you do get a reliable and full metal MK18 that is realistic, very well-built and can deliver highly capable all around performance in all situations.
Or
Best Overall Gas Blowback – Tokyo Marui MK18 Mod 1 GBBR
| | |
| --- | --- |
| Realism | ⭐⭐⭐⭐⭐ |
| Performance | ⭐⭐⭐⭐ |
| Build quality | ⭐⭐⭐⭐⭐ |
| Price | ⭐⭐⭐⭐ |
| | |
| --- | --- |
| Pros | Cons |
| Officially licensed | Proprietary mags and ZET parts |
| Extremely accurately reproduced MK18 | Pricey |
| Metal receivers and rail, scratch resistant Cerakoted receiver | |
| Snappy ZET GBB system | |
| Very reliable and built to last | |
| Extremely accurate | |
| Sturdy and heavy duty internals | |
| Excellent gas efficiency | |
Based on the high quality Tokyo Marui M4A1 MWS GBBR, Tokyo Marui's take on the Daniel Defense SBR is our top choice for a gas blowback MK18.
The gun is pretty much a 1:1 replica of a MK18, with a 10.3 inch barrel, 14mm CCW threading, metal RIS rails, 28 inch collapsed length and weighing around 5.5 lbs.
It's also very authentic looking, with realistic US government markings, Colt trademarks and an officially licensed metal Daniel Defense RIS II rail.
The gun itself is an all-metal affair with fairly sturdy die-cast aluminum receivers, metal flip-up sights and an assortment of alloy switches and controls.
Interestingly, like the TM M4A1 MWS, the Tokyo Marui MK18 GBBR's frame has been given a black Cerakote finish, a sort of ceramic-plastic coating that gives the gun some added wear and tear resistance and makes the gun's color a little more real steel-like.
Fit and finish is excellent, as might be expected from Tokyo Marui.
All the controls were tightly installed and when we handled the MK18 GBBR there was no real rattling, wobbling or looseness to be found, even when it came to the RIS II and stock.
Inside, the Tokyo Marui MK18 GBBR sports the company's ZET gas blowback system.
Designed to increase the longevity of an airsoft blowback rifle, the MK18 uses a slightly enlarged piston, reinforced steel and aluminum internals, and a rather unique mechanism to absorb recoil force without sacrificing recoil.
And it does so pretty well, with the Marui having a rather punchy and responsive blowback action that delivers a very noticeable rapport when fired.
It also lets the Marui have excellent gas efficiency for a GBBR, getting around 3-4 mags per fill, which isn't bad at all.
On the downside, the ZET system means that the gun does use a few proprietary parts and these can sometimes be a little hard to source in the US.
It is important to note that the gun is compatible with the popular Tokyo Marui M4A1 MWS and so parts can be shared between them – a potential source of replacement components if need be.
In terms of performance, the Tokyo Marui MK18 GBBR gets around 300 on duster and around 320 or so on green gas.
Although on the lower end of what we might expect for a primary, it is well balanced and can be used in pretty much any airsoft field, indoors or out.
More than that, it is an extremely accurate airsoft carbine, being easily able to reliably hit targets well past 150 feet (45 m) all day long.
The Tokyo Marui MK18 comes with a respectable 30 round MWS Gas Magazine.
This magazine is made of aluminum and feels pretty much identical to a loaded real steel STANAG magazine, which is kind of cool and can be very effective if you're into mag drops.
That said, because the ZET is a bit different than a traditional GBB system, the mags are somewhat proprietary.
Pricewise, good quality GBBRs are never cheap and the Tokyo Marui MK18 is really no different, usually coming in north of $600.
That said, with its realistic full metal build, high end fit and finish, excellent accuracy, good blowback and cool Cerakote coating, even at this price the gun delivers great value and should be at the top of the list for anyone looking for a good MK18 gas blowback option.
Or
Best Blowback Experience – GHK MK18 Mod 1 GBBR

| | |
| --- | --- |
| Realism | ⭐⭐⭐⭐⭐ |
| Performance | ⭐⭐⭐⭐ |
| Build quality | ⭐⭐⭐⭐ |
| Price | ⭐⭐⭐ |
| | |
| --- | --- |
| Pros | Cons |
| Strong, crisp blowback action | Can be too powerful for CQB fields |
| Extremely accurate | Hop up not the easiest to adjust, made of plastic |
| Durable full metal build with DD licensed RIS handguard | Pricey |
| Strong CNC machined bolt | |
| Very powerful, 400+ FPS | |
| Comfortable and easy to handle | |
| 40 round magazine | |
If you are looking for a gas blowback MK18 and you want something with a little more oomph than the Tokyo Marui, then you should probably consider the GHK MK18 Mod1.
The GHK is an officially licensed MK18 replica, sporting a 10.3" barrel, all the Colt and government trades you could want and a fully Daniel Defense -licensed RIS II aluminum handguard.
The gun itself is also a full metal build, with its high quality and durable alloy receivers, a one-piece barrel assembly and CNC machined bolt carrier it feels very much like a real steel firearm when you hold it and should stand up to most of what you can reasonably throw at it.
At around 3 kg it is actually a little heavier than other MK18s on our list, although terribly so, but does get the dimensions of an MK18 pretty spot on in terms of overall length.
Inside, the GHK is quite durably built and realistic looking, sporting lots of steel and reinforced internals and even a steel bolt carrier group.
In terms of its performance, the GHK is simply a gas powered beast.
Running on green gas we saw it chrono at around 400-410 FPS, making it fairly powerful although perhaps a little hot for many indoor CQB fields.
Where the gun really shines is its responsiveness and blowback action.
Its trigger response is excellent, with a very light pull and quick return, and you can really feel the kick when this gun fires, much more so than other MK18 GBBRs out there.
Similarly, the gun is very accurate and will pretty much drill targets to about 100 feet (30 m) and can very reliably hit targets well past 150 feet (45 m) with a little concentration.
On the downside, while the gun does have an adjustable hop up it is made out of plastic, rather than metal.
We also found it to be rather awkwardly placed, being located under the RIS to its rear. As a result, adjusting the spin on the gun is a little more awkward and will require a tool.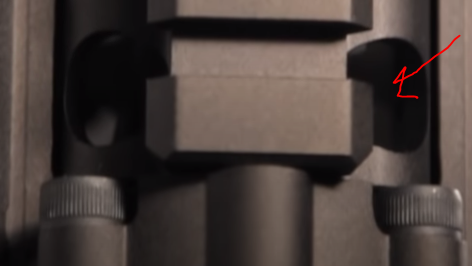 In addition, as GHK is a bit less common in the US, it can be a bit more challenging to find replacement parts or upgrades compared to some other MK18 GBBRs.
The GHK MK18 comes with a 40 round metal magazine that, at under 14 oz (under 400g), is significantly lighter than previous iterations and feeds pretty well in our experience, although users can make use of the heftier GHK M4 gas magazines as well.
In terms of price, the GHK is somewhat pricey, coming in just under $650 or so.
That said, it is a pretty sturdy MK18 GBBR that is accurate inside and out and offers a lot of power, excellent blowback action and enough accuracy to ensure opponents keep their heads down wherever they might be.
Or
Best Beginners MK18 – G&G Combat Machine MK18 Mod 1 AEG

| | |
| --- | --- |
| Realism | ⭐⭐⭐⭐ |
| Performance | ⭐⭐⭐⭐ |
| Build quality | ⭐⭐⭐⭐ |
| Price | ⭐⭐⭐⭐⭐ |
| | |
| --- | --- |
| Pros | Cons |
| Budget friendly | Mostly polymer design |
| Super lightweight and maneuverable | Not officially licensed |
| Fairly rugged | |
| Solid G&G Combat Machine V2 gearbox | |
| Highly upgradable | |
| Solid performance in terms of power and accuracy | |
| Comfortable and easy to handle | |
| Good mag with excellent mag compatibility | |
If you're just starting out in airsoft or are on a stricter budget, then G&G's take on the MK18 Mod 1 might be the right gun for you.
Based on the rather legendary G&G Combat Machine platform, the G&G CM MK18 Mod 1 is an AEG MK18 replica with a sub-$300 price tag that, while certainly not the most impressive on our list, is a pretty solid and capable all-arounder for the money.
In terms of its looks, the G&G MK18 is a pretty close replica of its real steel counterpart, equipped with a 10.3" barrel it is about 28 inches long when collapsed and tips the scales at a pretty feather-weight 4.4 lbs or so.
It is not, however, an officially licensed replica and so sports G&G's rather bold and noticeable Combat Machine logo rather than that of Daniel Defense, something that some collectors and firearms enthusiasts may not appreciate quite as much.
Like the Combat Machine it is based on, the G&G MK18 Mod 1 is largely made from polymer, rather than metal, but it is a fairly durable nylon-reinforced polymer and so should stand up to most of what an airsoft game can throw at it.
The use of reinforced polymer also includes the quad rail system.
We would prefer the DD-inspired free float rail system to be made out of metal, but it is nevertheless fully functional, looks realistic, is pretty securely fastened to the gun and is actually surprisingly hardwearing.
It also keeps the G&G MK18 Mod 1's front end extremely light and exceptionally maneuverable, even when compared to more expensive models on our list.
In addition, underneath the flash hider the gun sports a 14mm CCW threading, which makes it easy to add your typical assortment of mock suppressors and other barrel accessories.
Inside, the G&G MK18 Mod 1 is based around G&G's robust and pretty well-regarded V2 gearbox.
The gearbox is decent enough, containing steel gears, 8mm bushings and a ported piston head.
More than that, the gearbox is largely TM-compatible and should fit most aftermarket parts with no issue, making it fairly easy to upgrade the gun to higher specs later on should you so choose.
The G&G MK18 is powered by a standard G&G 18K long type motor, uses a pretty clicky and easy to adjust rotary style hop up and fires out of a nicely finished 275mm long 6.08mm brass inner barrel.
In terms of performance, we saw the gun get around 350-360 FPS using 0.20s and a standard 9.6v battery, so it is a gun that can be taken to most ranges without an issue.
It's also accurate – it has nice detachable G&G flip up sights and hits targets to 100 feet or so (30m) without a problem and to 150 feet (45m) with a good degree of reliability.
The gun comes with a G&G midcap 120 round magazine that feeds pretty well and it can of course accept just about any STANAG style magazine, which should lower operating costs a bit further and allow users their pick of mags or drums.
Overall, although perhaps not the flashiest or most impressive gun on our list, the G&G MK18 Mod 1 is a solid and affordable all around choice that offers a decent level of performance suitable for beginners and more experienced players alike.
Or
Differences Between An MK18 And An M4A1
Created by Daniel Defense, the MK18 is a variant of the M4/AR platform that is configured for close quarters battle and is designed for use by forces from US Special Operations Command (SOCOM).
The main difference between an MK18 and a typical M4A1 lies primarily in its more compact dimensions and lighter weight.
While the MK18 has a standard M4A1 lower receiver, it makes use of a shorter 10.3 inch barrel (compared to an M4A1's 14.5" standard configuration), Daniel Defense RIS rails and a short barrel gas port.
This modified upper receiver configuration is known as the close quarters battle receiver (CQBR) and is what largely gives the gun its unique handling characteristics.
The MK18 tips the scales at only 5.88 lbs (compared to the M4A1's 6.74 lbs) and is only about 26.76 inches when collapsed (compared to an M4A1's 31.88 inches).
The gun's use of Daniel Defense RIS II rails is particularly notable in this gun.
This free float quad rail was designed to meet USSOCOM SOPMOD II specs, and its skeletonized aluminum structure keeps the front end of the MK18 light, which in turn can help users more quickly raise, lower and get the gun on target.
As a result, the MK18 can be said to be more compact and maneuverable overall than a standard M4A1 carbine, being a little more effective in tight quarters and around obstacles.
Can I Just Build My Own Airsoft MK18 From A Standard M4?
There's certainly nothing stopping an airsoft enthusiast from building their own MK18 from a standard airsoft M4.
That said, getting an airsoft M4 or other AR to really look like an MK18 can require a significant investment in externals.
In particular, you'll generally need to pick up and install:
A shorter outer barrel
Possibly a shorter inner barrel to fit
A Daniel Defense or DD-style RIS II quad rail
Possibly a DD-style skeletonized stock, if you're really into authenticity
All this can mean well over $200 in accessories on top of the initial cost of an airsoft AR, plus any other performance-related modifications you might want to do (improved hop up, programmable MOSFET, etc), which practically nullifies any cost savings that a DIY approach with a cheaper base gun may have offered.
Consequently, if you really have your heart set on an accurate MK18 replica it's probably worth your time to find a good quality, ready version.
What Are Some Of The Advantages Of An Airsoft MK18?
Lighter and shorter than comparable M4s
Although airsoft guns aren't usually all that heavy in general, airsoft MK18s tend to be lighter and significantly more compact than their M4A1 counterparts.
As a result, they can be a lot easier to use in tighter quarters and faster when shifting between targets.
USSOCOM connection
Like the HK416, the MK18 was designed to meet the specifications and demands of US Special Operations forces and remains in use by operators to this day.
As a result, an accurate replica can be an excellent addition to a USSOCOM loadout and be a great option for enthusiastic collectors.
Cool to look at
The MK18's Daniel Defense RIS II rail and shorter upper receiver give it a cool and aggressive style that can be a lot of fun to look at as well as use on the field.
Flexible and highly accessorized platform
An airsoft MK18 is notable for its RIS quad rail that, combined with a threaded outer barrel (which any model worth its salt should have), gives it a lot of flexibility for adding a wide variety of accessories, such as optics, lasers, flashlights, tracer units, mock suppressors and more.
Not hard to upgrade or find parts for
An airsoft MK18 is essentially a M4 variant and, as such, usually shares many of the same parts and internals, such as standard V2 gearboxes.
This means that most probably won't use any proprietary MK18 parts and can often make use of the many generic airsoft M4 upgrade parts and replacement parts out there.
As powerful and accurate as full sized airsoft guns
Unlike the real steel MK18, whose size and components may limit its performance at longer ranges, airsoft MK18s should have the same general performance characteristics as any airsoft carbine or rifle despite being a short barreled rifle (SBR).
As a result, users can enjoy the gun's greater maneuverability and lighter weight while still enjoying decent overall performance.
What Are Some Issues To Look Out For With Airsoft MK18?
Usually pricier than a standard airsoft M4
Although airsoft MK18s are essentially modified M4A1s, they can command a more premium price due to their use of more expensive externals and their connection to special operations forces.
Easily mistaken by casual airsofters for just another tacticool M4A1
There is no shortage of custom or stock airsoft M4s out there with tactical handguards and other aggressive touches.
As a result, while those in the know when it comes to firearms and military weaponry may immediately identify and praise your MK18 and its realistic looks, other players may just consider it just another AR clone.
Swapped parts can be prone to fit and finish issues
Being something of a niche item, many airsoft manufacturers tend to build out their airsoft MK18s from their normal M4 models, swapping their standard handrails and barrels for more DD-style parts during the assembly process.
Introducing change into any well-practiced process can, of course, lead to quality control issues when it comes to fit and finish.
Bottom Line
They may not be the cheapest M4 variants around, but with their SOF-derived heritage and lightweight, CQB-optimized handling characteristics, airsoft MK18s can be an excellent addition to any loadout.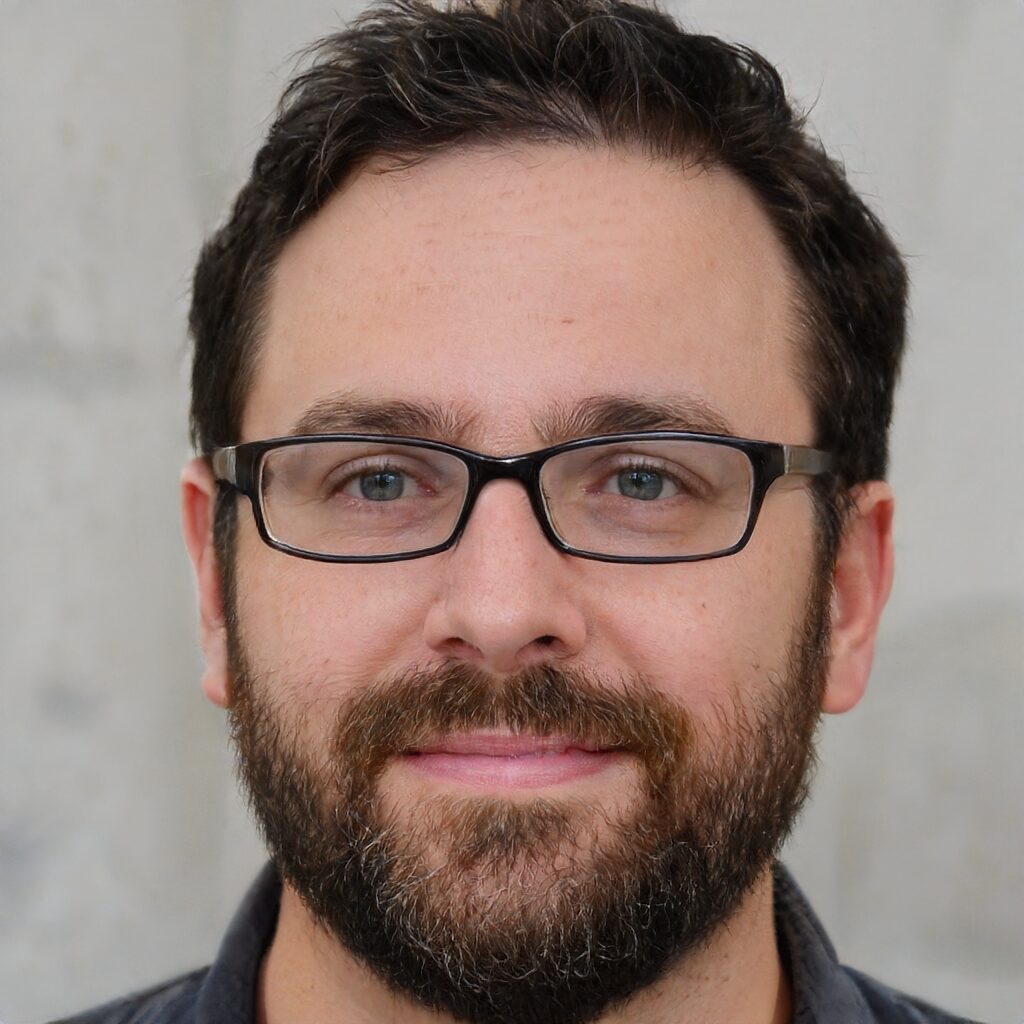 David Lewis – A longtime airsoft and airgun enthusiast and collector, our editor David's lifelong passion for tactical sports began in high school with some friends, a cheap knock-off airsoft M4, and an open field behind his parents' house.

When he's not plinking around, he enjoys sharing his knowledge of airsoft and helping those just starting out.